This is the announcement that we've been waiting for, and it's giving sinister vibes!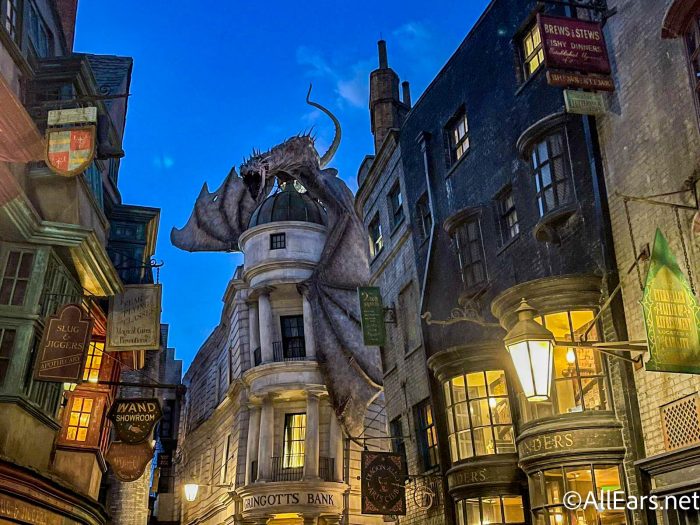 It seems lately like Universal Studios Orlando is really starting to stack the new experiences in their parks and we've got one more to add to the list! We've just seen Minion Land and Villain Con open after a long refurbishment to help it come to life and we've seen all the houses announced for Halloween Horror Nights starting this fall. But something else may be looming in the shadows and we've never seen them HERE before!
Universal Orlando has just announced that one of the most craved experiences will be coming to the Wizarding World of Harry Potter for a limited time this fall. If you happen to find yourself roaming Diagon Alley at night, watch out as the Death Eaters are now confirmed to be roaming the area on select nights starting September 1st through November 4th, 2023.
We've previously seen the Death Eaters roam at night in Hogsmeade of Universal's Islands of Adventure, however, this will be the first time we'll be able to catch a glimpse of them in Diagon Alley.
If you're not a huge "Potterhead" and aren't as familiar with the Death Eaters from the books and movies, they are the formed alliance to the Dark Lord Voldemort ("He who must not be named") and typically are dawned in dark floor-length robes and metallic looking masks to conceal their identities.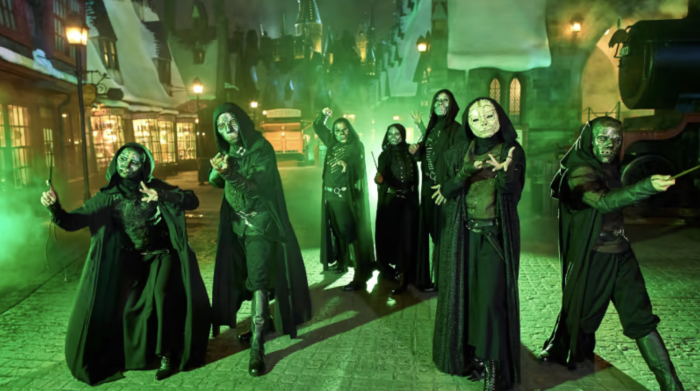 The Death Eaters' ominous presence will fill the night air as they interact with visitors and muggles alike that might be susceptible to their practices of the Dark Arts. Their interactive live entertainment will put you face-to-face with these fanatic witches and wizards as they roam through the dark streets of London, lurking their way through the cobbled streets of Knockturn Alley, and may even challenge you to join the Dark Lord and their legion.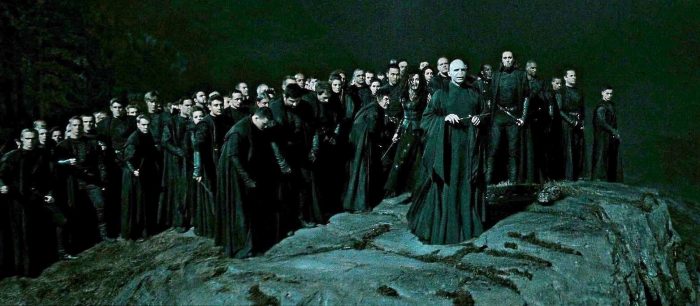 While you're visiting Diagon Alley, you'll also be able to shop for a variety of Death Eater-themed merchandise to embrace your sinister side at shops like Borgin and Burkes.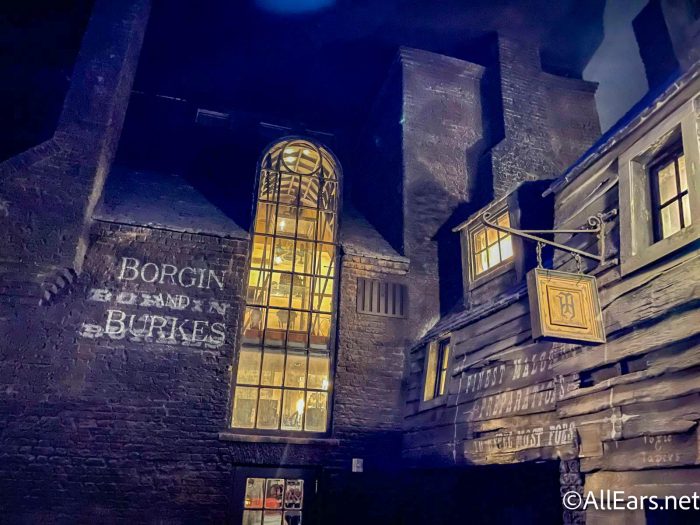 This won't be the only thing to do in the late evenings in the Wizarding World. You'll still be able to dine at the Leaky Cauldron, take home a unique wand from Ollivanders, or even experience the multi-dimensional thrill ride, Harry Potter and the Escape from Gringotts. If a Death Eater encounter is not something you're looking towards there are countless ways for you to immerse yourself in The Wizarding World of Harry Potter at Diagon Alley.
As always, stay tuned to AllEars for the latest in Universal news and updates!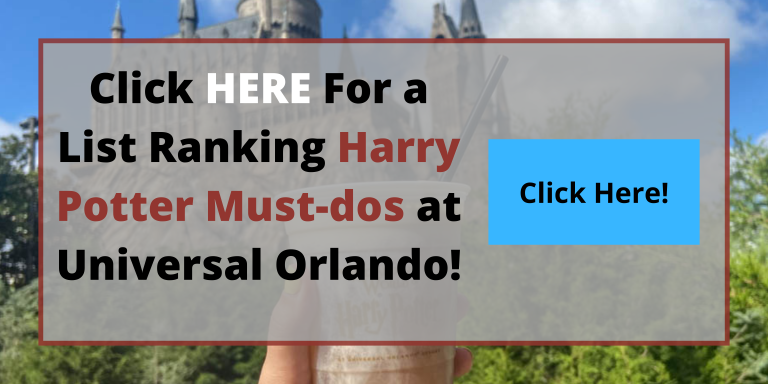 What's your favorite thing to do in the Wizarding World of Harry Potter? Tell us in the comments!