An iconic Disney ride is in the middle of a MAJOR transformation and we've got NEW details to share about it!
Splash Mountain has been closed in Disney World for a while and it held its last day in Disneyland on May 30th, 2023. We've shared details about the characters you'll see in the ride, the changes coming to the ride area, and other important story information, but now Disney has revealed something new.
For those who may not be aware, Splash Mountain is being transformed into a Princess and the Frog-themed ride called Tiana's Bayou Adventure. The ride will pick up where the movie left off and follow Tiana (along with some friends) as they prepare for a one-of-a-kind Mardi Gras celebration.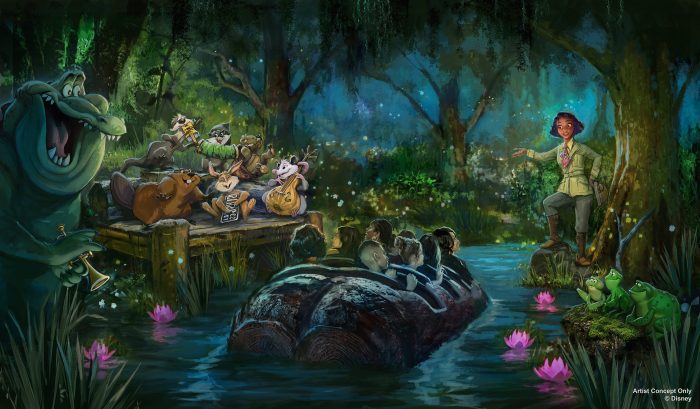 Disney already announced that the ride will feature original music inspired by the songs from the movie. But now we know a little bit more about what to expect!
First, Disney has shared that there will be a lot of blending of the music, culture, and food of New Orleans in the ride, which comes as no surprise to those familiar with Tiana's story. Some animals will be playing zydeco — which is (according to Britannica) a form of "dance music from southwestern Louisiana."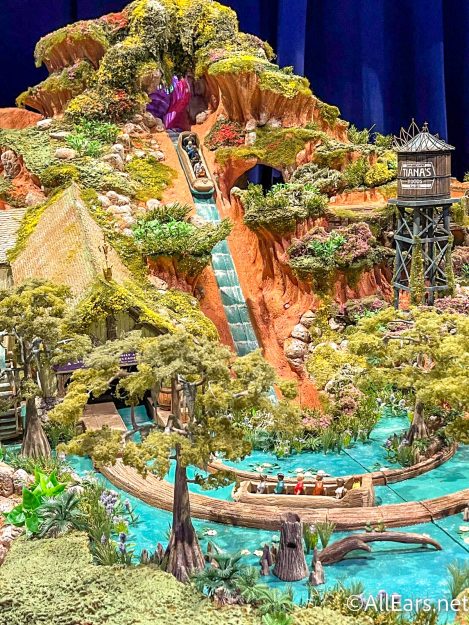 Disney had previously shared an image of some animals playing instruments. According to some of the Disney team, those instruments (as incorporated into the ride) will be handmade, an old tradition in New Orleans.
In the attraction, you'll find an otter playing a fiddle, as well as other creatures with some serious musical talent.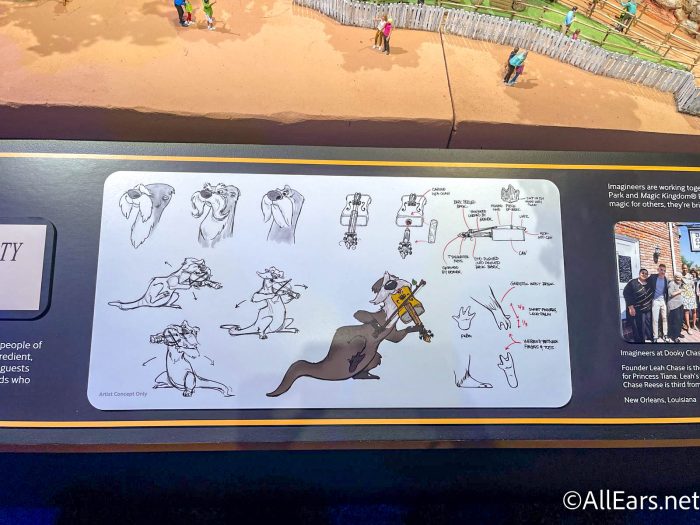 When it comes to sounds in the ride in general, foley artists (foley refers to the sound effects created for a movie) have created instruments for the sounds used in the ride. They worked on recording bayou noises to really make the whole place sound authentic — we're talking frogs, bugs, and birds!
Jimmy Macdonald was a foley artist who worked on various Disney projects for over 40 years. D23 describes him as a "one-man sound effects wizard." According to the Disney team, Macdonald created different tools for Disney animated films and the individuals who are working on the sounds for Tiana's Bayou Adventure reportedly work in a similar vein to how Macdonald did.
One big thing we heard about was croak cans — they're special cans with a string that you pull a bow across to make a bullfrog noise! According to Disney, the sounds on the ride are really just as important as what you see because they help to create a rich story.
Disney also noted that this is a musical where you'll hear music inspired by New Orleans as well as nature.
In terms of other musical updates, Disney noted that Ralphie — Naveen's little brother — is learning to play the drums as part of the story of the ride.
The drums he's learning to play are based on a historical set located in the New Orleans Jazz Museum.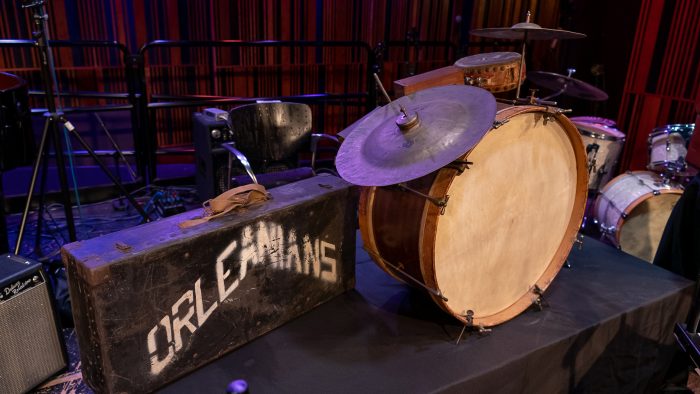 In terms of original music, PJ Morton, a Grammy Award-winning musician who has worked as the keyboardist for Maroon 5, is creating a NEW original song for the ride. But you'll also hear music in the attraction from the movie.
Why is Disney working on a new song when there's already a lot of music to pull from the movie? Well, according to the Disney team, they felt it was time for the next chapter in the story and they felt that the ride needed a theme song of its own — one that folks can sing and hum to long after they've left!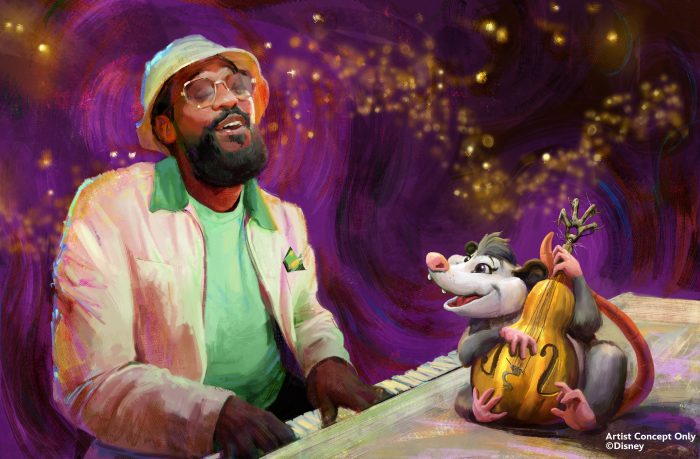 Disney has worked on recording the new music in New Orleans, so we're excited to hear what it sounds like!
And while you'll find plenty of music and audio on the ride itself, you'll want to pay close attention in the queue too, where there will be audio and music to help set the scene.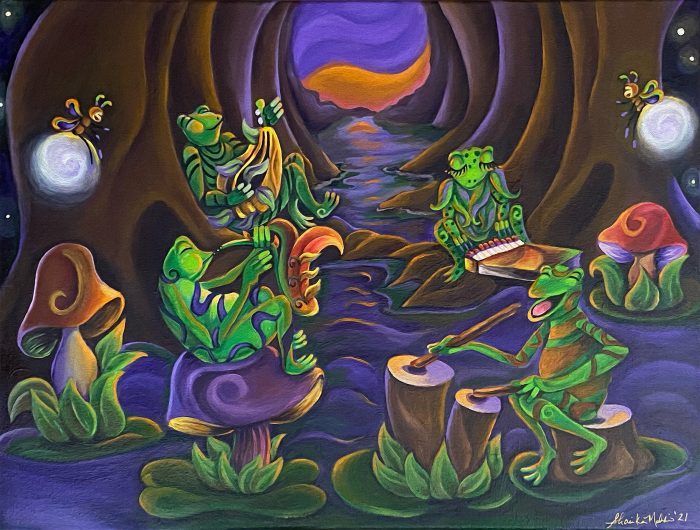 Disney has shared that "Terence Blanchard is helming music arrangement for the attraction's queue." He has been working with Disney to "select songs from 'The Princess and the Frog,' as well as iconic themes from New Orleans. Just like Tiana's recipes, the music will combine a medley of instrumental ingredients to cook up something worth savoring."
Blanchard is a Grammy Award-winning artist and actually "played all of Louis the Alligator's trumpet parts in 'The Princess and the Frog.'"
According to the story for this new ride, Tiana has started Tiana's Foods, an employee-owned cooperative. Tiana purchased a salt mine and the large salt dome it operated from, and with the help of her mother Eudora, Naveen, Louis, and fellow owners of the cooperative, she began to grow vegetables, spices, and herbs for her recipes on the revived land.
Tiana's Foods houses a boutique farm and a working and teaching kitchen. She and her colleagues work to create all sorts of new products, including a new line of hot sauces.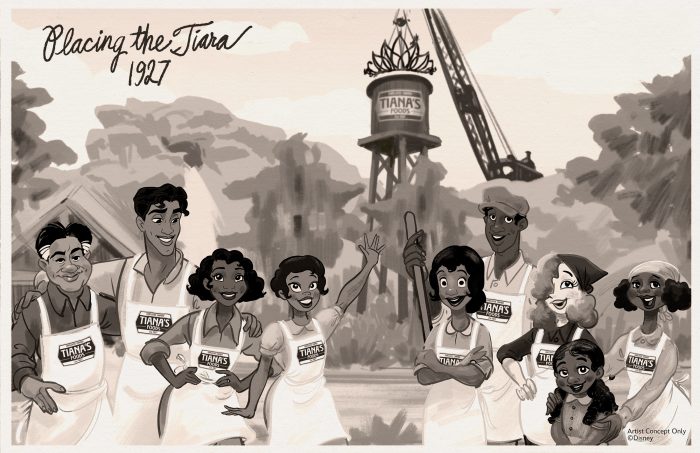 To thank her family and community for their support, Tiana is throwing this special party. But it turns out there has been a mix-up with the party preparations, so we'll need to help her find the missing ingredient for the party!
Along the way, you'll find beignets being loaded into crates for the journey, new and familiar friends, and more.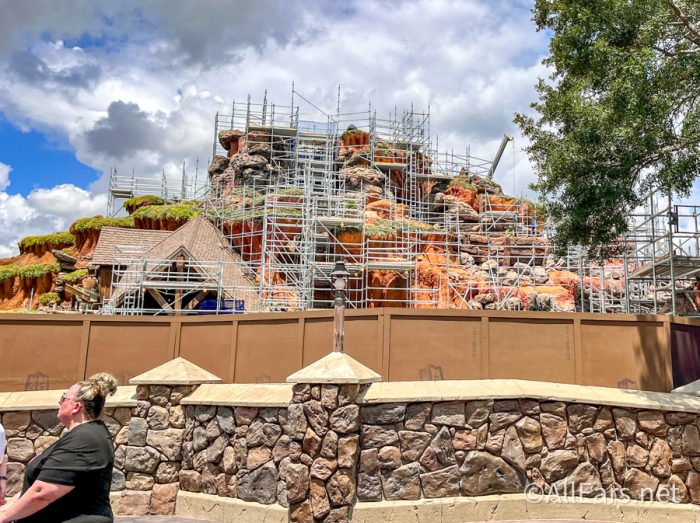 Tiana's Bayou Adventure is set to open in 2024 at both Disneyland and Disney World. In the meantime, we'll keep an eye out for more updates about the ride. This summer, the Tiara-topped tower is set to arrive at Tiana's Bayou Adventure in Disney World so that'll be something to watch for!
If you're already prepping your Tiana-inspired look for the ride's opening day, check out our outfit idea below!
Or you can visit AllEars Style for ALL KINDS of Disney-inspired outfit ideas!
Stay tuned for more Disney news!
What do you think about this news? Tell us in the comments.
Disclosure: We were invited by Disney to attend a media event all about Tiana's Bayou Adventure. This did not affect our reporting of the event — our opinions are our own.