We often talk about how Disney World is going through some major changes — but it isn't the only Disney park in the middle of quite the makeover!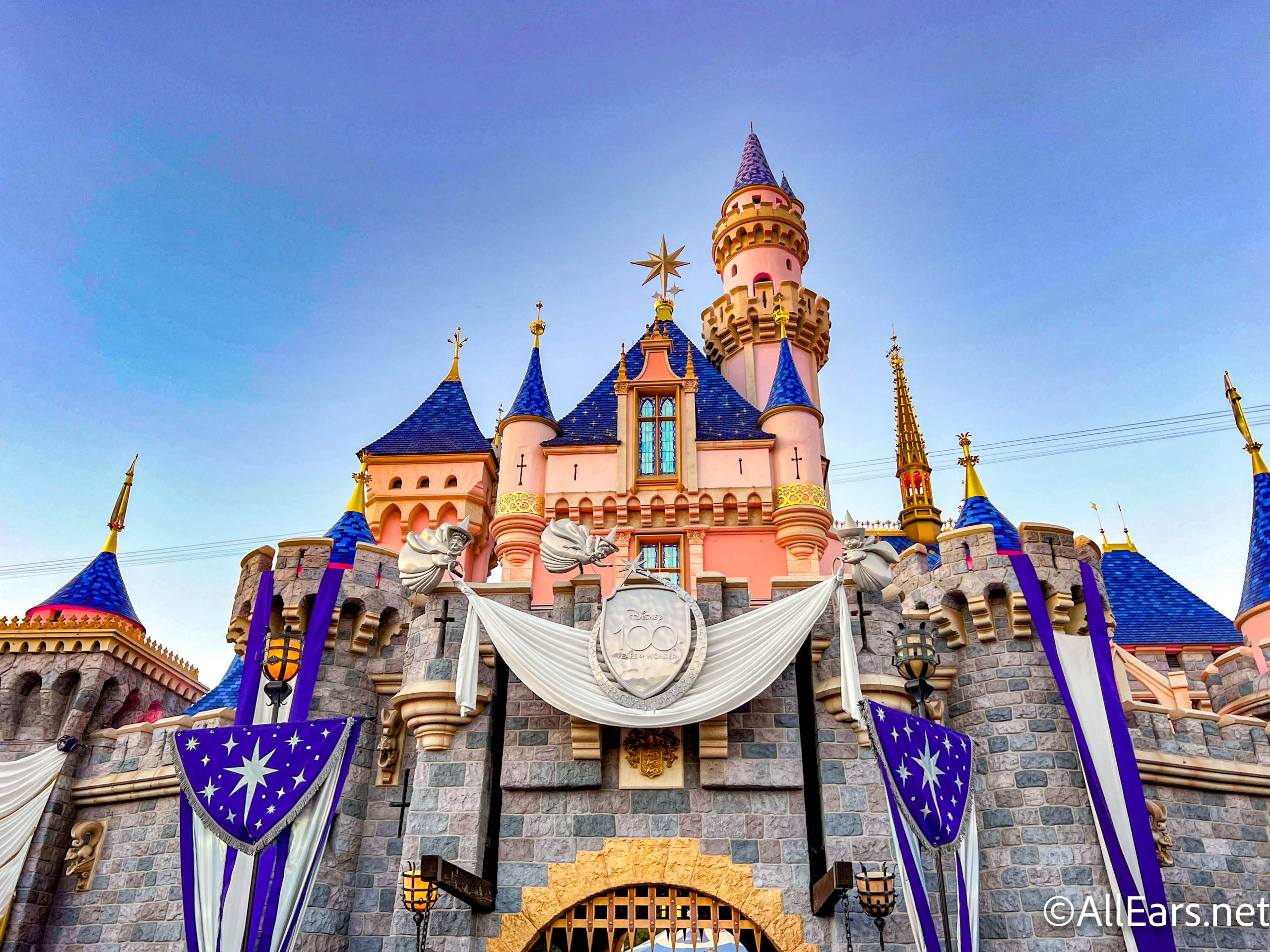 Disneyland Resort has seen some big updates lately and more are on the way. An Avengers Campus expansion has been revealed, San Fransokyo Square will be opening at Disney California Adventure soon, and NEW restaurants are coming to Downtown Disney. But, what about that massive DisneylandForward expansion project that was announced way back in 2021? Is that still a thing? What's happening with it now? We've got some updates!
Back in 2021, Disneyland announced a plan for expanding its theme park and resort districts. They called the plan DisneylandForward. Essentially, this is a multi-year planning project that Disney is working on with the City of Anaheim to update some of its development approvals.
Years ago, certain approvals were made in terms of what types of things Disneyland could build in specific spots. Some spots may be designated for retail, entertainment, hotels, etc. But what if Disney wants to transform a parking lot into an expanded theme park space? Or mix one location to be a hotel and entertainment option? Well, that's where DisneylandForward comes in.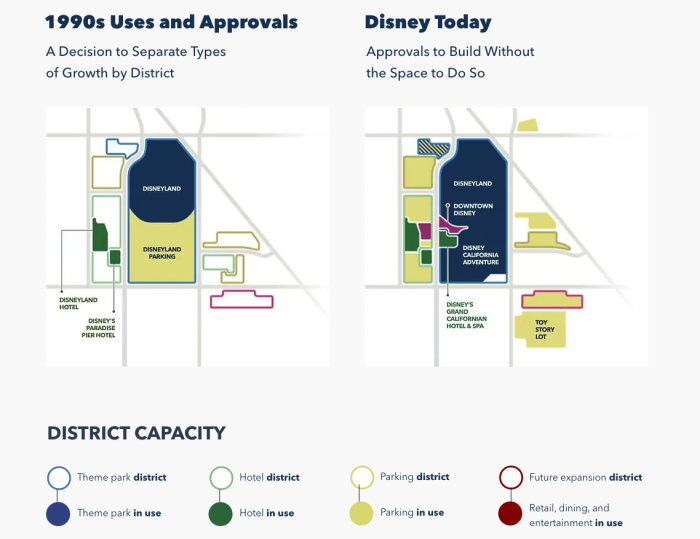 With this project, Disneyland is trying to get certain development approvals updated so they can have greater flexibility in terms of what they build in the future. This is just the beginning of the process, but it would give Disney the ability to do more things (potentially) than current development plans would otherwise allow.
The project was announced in 2021 with all kinds of concept art about what the future might hold, talk about potentially expanded theme park areas, and even some teasers about what may come to Disneyland in the future based on projects Disney is working on around the world.
That was all revealed in 2021. And since then the updates have been…scarce. But, recently, Disney has shared some news! According to the Orange County Register, in mid-May 2023, Disneyland President Ken Potrock spoke before the OC Forum about DisneylandForward.
According to Potrock, "DisneylandForward sets the stage for significant and multi-decade investment in the future. This is the next generation of the Disneyland resort."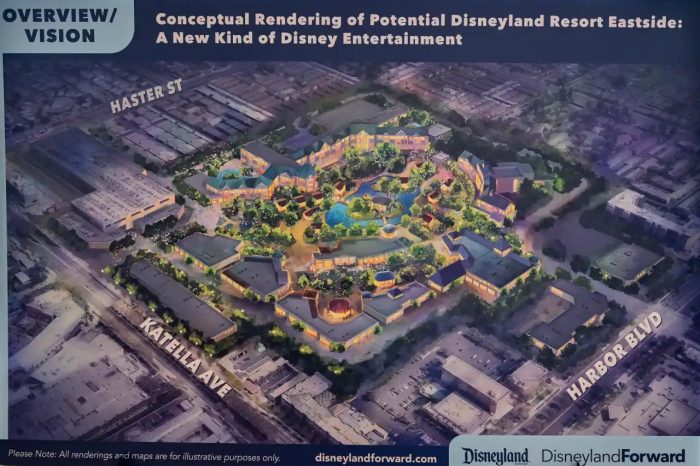 Behind the scenes, Disneyland has been working with the city of Anaheim to update the planning approval process that impacts the resort. A draft environmental study of the impact of the changes is expected to be done this summer. The DisneylandForward proposal will then go to the Anaheim Planning Commission before the end of 2023, and then it'll go to the City Council in early 2024. So things are moving along!
One economic study presented by an individual from Cal State Fullerton indicated that during an average 4-year construction period, for every billion dollars spent, Disneyland would actually generate 4,500 jobs, $11 million in tax revenue, and $1.1 billion in economic output in Anaheim.
In terms of what changes could come to Disneyland as a result of DisneylandForward, Disney hasn't announced official plans but they have pointed to projects like the "Tangled, Frozen and Peter Pan themed lands coming to Tokyo Disneyland in Japan and the Zootopia themed land planned for Shanghai Disneyland in China" as "possibilities" of what could happen.
Rachel Alde, Disney's Global Development VP shared, "What we would love is for those future innovations to have a spot here in Anaheim."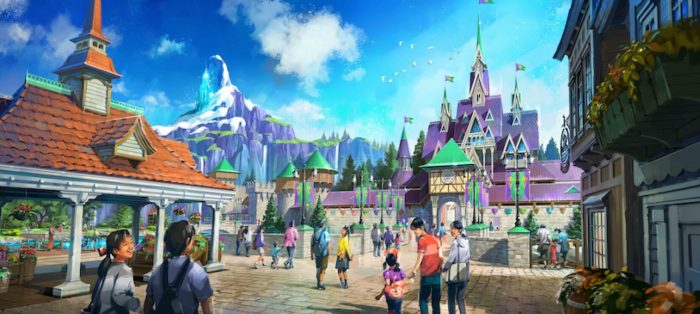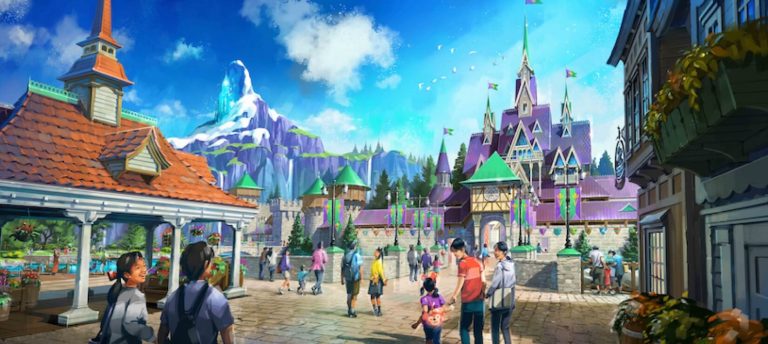 One plan teased for Disneyland as part of this project is an "Immersive Theme Park westside expansion." That would feature "theme park attractions on the Downtown Disney and Lilo and Stitch parking lots woven amid the Disneyland Hotel and Paradise Pier Hotel."
There's also a proposed "Disney Entertainment Destination eastside expansion" that would "bring together theme park experiences, hotels, retail, dining and entertainment on the Toy Story parking lot next to the Anaheim Convention Center."
Plus, there's a possibility for new parking along Disney Way.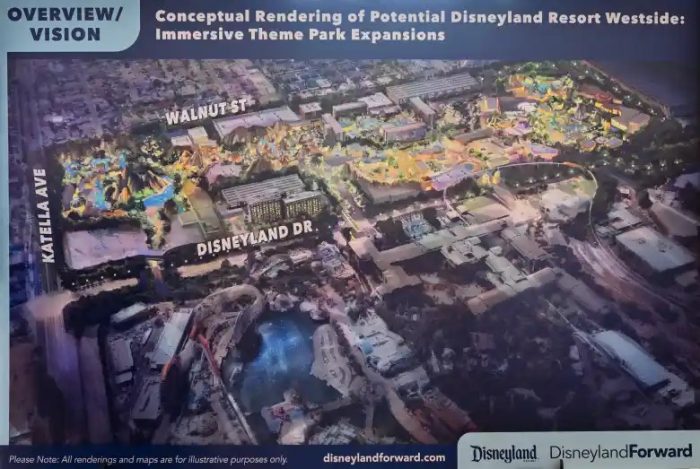 Thus far, Disneyland has actually used LESS than 1/2 of the millions of square feet of theme park and hotel space that's been approved for the resort.
The DisneylandForward plan actually wouldn't give Disneyland any more space in Anaheim (in other words, Disney wouldn't be buying or getting more land beyond their existing borders), but it would give them more flexibility so they could expand certain areas of the parks, etc. into spaces not approved for that usage at the moment.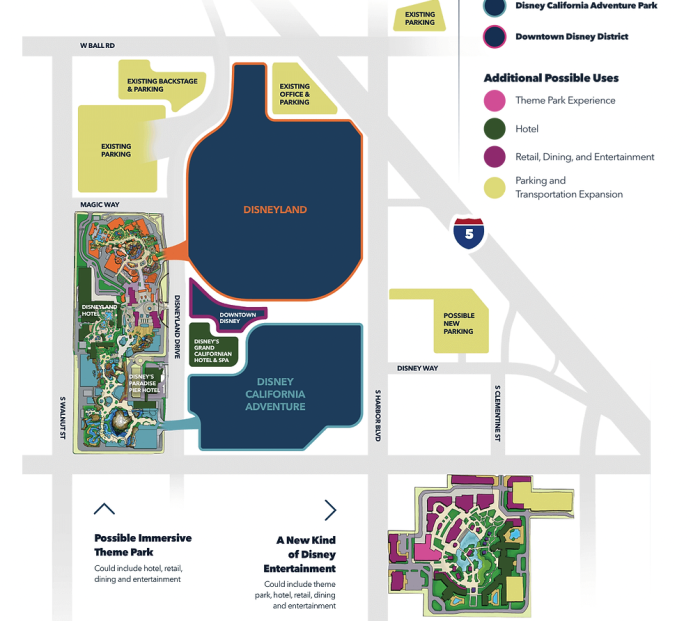 Things are still a work in progress, but it looks like the DisneylandForward plans are moving along with some steps to be taken soon.
Disney is also in the middle of holding community events to tell the local public about DisneylandForward and its plans for the future. You can actually visit the DisneylandForward website to learn about these events and see when you might be able to attend one.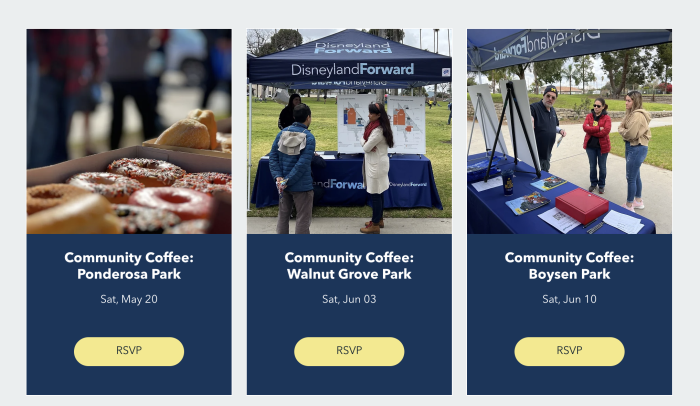 Be sure to stay tuned to AllEars for the latest Disneyland news and updates!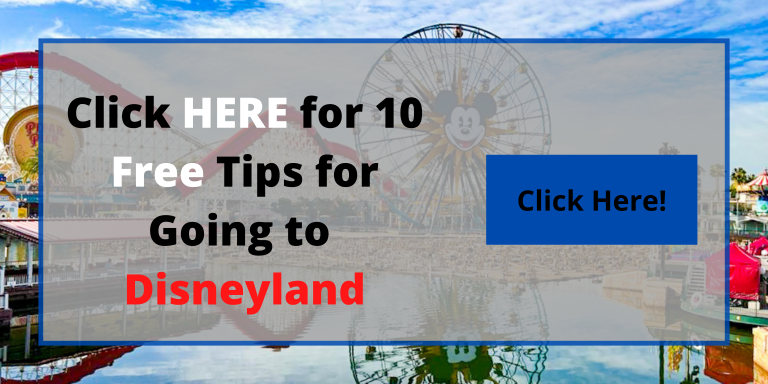 What themed areas would you want to come to Disneyland? Tell us in the comments.