It's time to start thinking about Halloween in Disney World!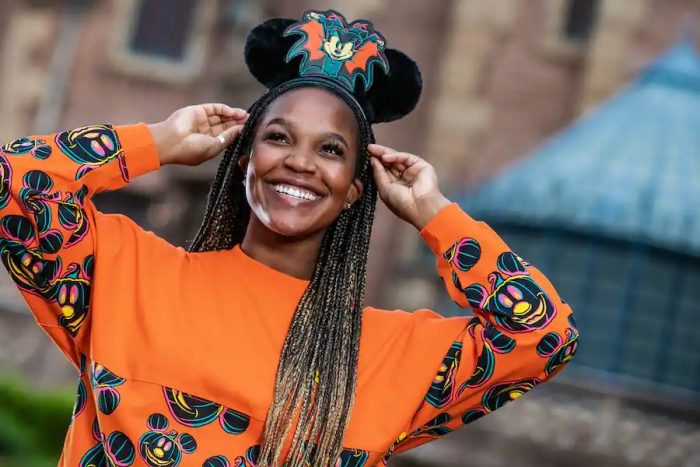 Disney recently showed off some of the new merch coming for Halloween, and the 2023 dates were announced for Mickey's Not-So-Scary Halloween Party.
These special events in the Magic Kingdom typically sell out, so its important to make your plans and buy your tickets as early as possible. Right now, tickets for Mickey's Not-So-Scary Halloween Party are ON SALE for Disney World hotel guests!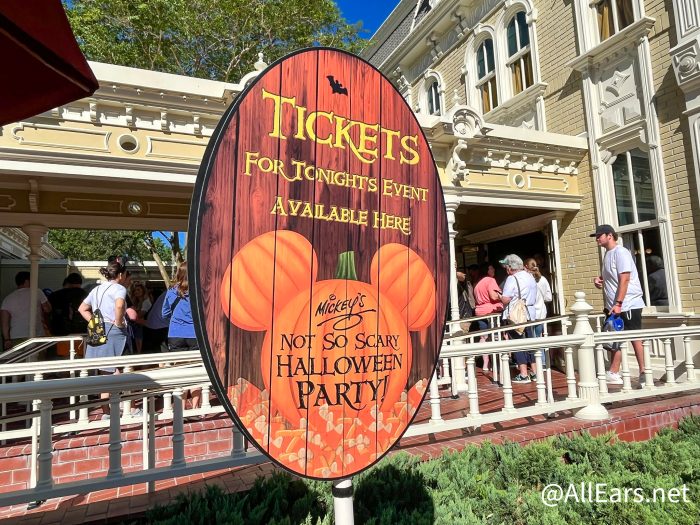 That's right, if you have a reservation for a Disney World hotel one of the nights of the party, you can grab your tickets today. Otherwise, tickets go on sale for the general public on May 2nd.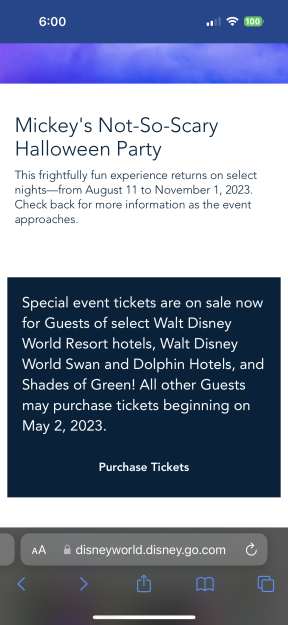 Now your mileage may vary on this, but we had a hotel reservation for the night of October 1st, and when we went to buy tickets today, we discovered we could buy for the nights of October 1st AND October 3rd, so you may be able to buy tickets for a party on a date close to your stay, as well.
Event dates for 2023 are as follows:
August: 11, 15, 18, 22, 25, 29
September: 1, 4, 8, 10, 12, 15, 17, 19, 22, 24, 26, 28, 29
October: 1, 3, 5, 6, 9, 10, 12, 13, 15, 17, 19, 20, 22, 24, 26, 27, 29, 31
November: 1
Mickey's Not-So-Scary Halloween Party begins at 7PM and ends at midnight; however, Party guests may enter the Magic Kingdom at 4PM.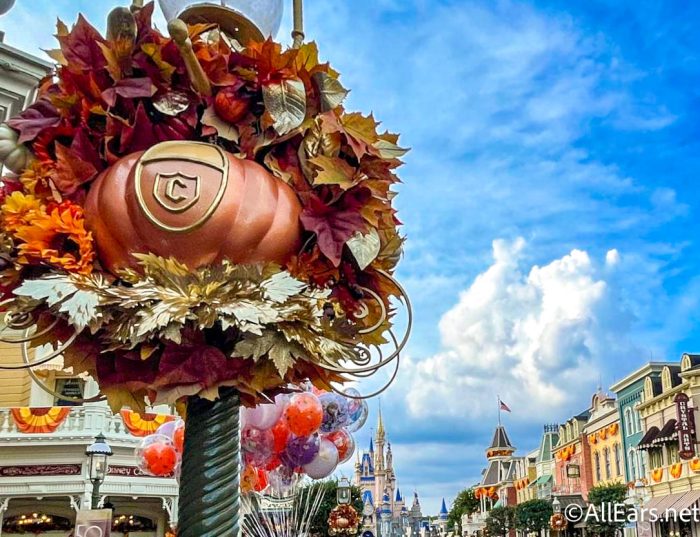 Ticket prices vary, but start at $109 in advance for Adults (ages 10 and up) and $99 in advance for Children (ages 3 to 9). Here's the full list:
August 11: $149 (Adults); $139 (Children ages 3-9)
August 15: $109 (Adults); $99 (Children ages 3-9)
August 18: $109 (Adults); $99 (Children ages 3-9)
August 22: $109 (Adults); $99 (Children ages 3-9)
August 25: $109 (Adults); $99 (Children ages 3-9)
August 29: $109 (Adults); $99 (Children ages 3-9)
September 1: $119 (Adults); $109 (Children ages 3-9)
September 4: $119 (Adults); $109 (Children ages 3-9)
September 8: $119 (Adults); $109 (Children ages 3-9)
September 10: $119 (Adults); $109 (Children ages 3-9)
September 12: $119 (Adults); $109 (Children ages 3-9)
September 15: $119 (Adults); $109 (Children ages 3-9)
September 17: $119 (Adults); $109 (Children ages 3-9)
September 19: $149 (Adults); $139 (Children ages 3-9)
September 22: $149 (Adults); $139 (Children ages 3-9)
September 24: $149 (Adults); $139 (Children ages 3-9)
September 26: $149 (Adults); $139 (Children ages 3-9)
September 28: $149 (Adults); $139 (Children ages 3-9)
September 29: $149 (Adults); $139 (Children ages 3-9)
October 1: $149 (Adults); $139 (Children ages 3-9)
October 3: $169 (Adults); $159 (Children ages 3-9)
October 5: $169 (Adults); $159 (Children ages 3-9)
October 6: $189 (Adults); $179 (Children ages 3-9)
October 9: $169 (Adults); $159 (Children ages 3-9)
October 10: $169 (Adults); $159 (Children ages 3-9)
October 12: $169 (Adults); $159 (Children ages 3-9)
October 13: $189 (Adults); $179 (Children ages 3-9)
October 15: $169 (Adults); $159 (Children ages 3-9)
October 17: $169 (Adults); $159 (Children ages 3-9)
October 19: $169 (Adults); $159 (Children ages 3-9)
October 20: $189 (Adults); $179 (Children ages 3-9)
October 22: $169 (Adults); $159 (Children ages 3-9)
October 24: $169 (Adults); $159 (Children ages 3-9)
October 26: $169 (Adults); $159 (Children ages 3-9)
October 27: $189 (Adults); $179 (Children ages 3-9)
October 29: $199 (Adults); $189 (Children ages 3-9)
October 31: $199 (Adults); $189 (Children ages 3-9)
November 1: $199 (Adults); $189 (Children ages 3-9)