DISCLOSURE: This post may contain affiliate links, which means when you click a link and make a purchase, we receive a commission.
There are tons of different ear headband designs. And when we say tons, we mean SO MANY. Disney is constantly debuting new styles and it can be hard to keep up!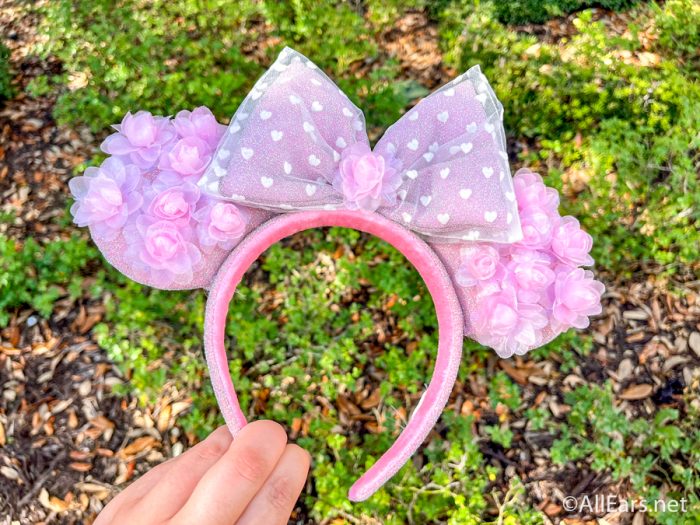 When trying to decide which pair to bring with you to the parks, it might seem easier to just leave it up to the stars.
Whether or not you believe in the truth of Zodiac signs, it can still be fun to read your horoscope or check out quizzes telling you about your personality! We did some research on the different signs and picked out a pair of ears for each one according to their astrological sign. Keep reading to see how you feel about yours!
Before we get into the ears, have you checked out AllEars Style? We've got tons of outfits to choose from for your next Disney trip — and yes, they include ears!
Now let's talk about those ears1
Aries (March 21 – April 19)
Aries are the first in the astrological calendar, and they LOVE being number 1. Aries is a fire sign, and fire signs are said to be ambitious and bold. It's said that Aries's power color is red, so we had to pick a red pair of ears to match!
We thought for Aries this Disney Spiked Minnie Mouse Ears Headband would be a good fit. It includes their power color in the bow, plus the silver studs on the ears are an unexpected addition to a sweet Disney accessory that shows the wearer does what they want! These ears are from Hot Topic and are $16.90.
Taurus (April 20 – May 20)
Next up is Taurus. This is an earth sign, and they are said to be grounded. Those under this sign are said to be homebodies who love to relax. Many astrology guides also say Tauruses love to treat themselves, whether with a shopping spree or a tasty dinner.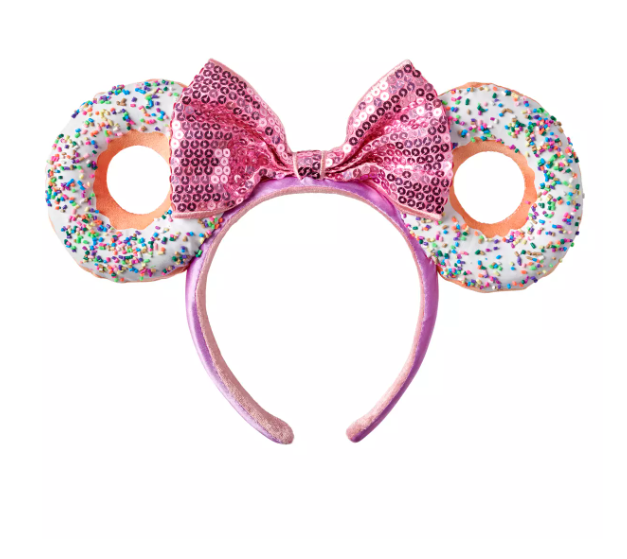 That's why we chose the Minnie Mouse Donut Ear Headband for Adults for Taurus! These adorable ears are made up of puffy donuts, complete with icing and sprinkles. The sequin bow adds a little bit of pizzazz that would look perfect with whatever amazing outfit Taurus comes up with. These ears are online for $34.99.
Gemini (May 21 – June 20)
Geminis tend to get a bad rap; they are represented by twins, which some people take to mean they are two-faced. But this isn't true! According to the Zodiac, Geminis are carefree and spontaneous, and the twins represent their wish to clone themselves so they can experience as much as possible!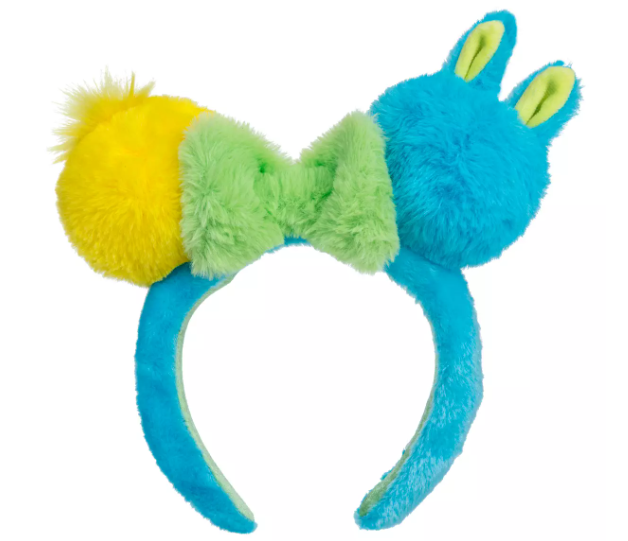 To represent the dual nature of Gemini, we needed to find some ears that featured two different characters. The Ducky and Bunny Fuzzy Fun Ear Headband for Adults is perfect! It also has tons of whimsy, especially thanks to the fuzzy fabric that should suit Gemini perfectly. These ears are available on shopDisney for $34.99.
Cancer (June 21 – July 22)
Cancer is a water sign and those born during this time pride themselves on their deep emotional connection. While this may mean that some Cancers can become overwhelmed by their emotions, it's believed they are highly intuitive.
For this sign we had to go with a pair of ears that represent Ariel! Ariel not only loves the water, she is also deeply connected to her emotions and the emotions of others. She takes care of those around her too. Plus, the symbol of Cancer is a crab, just like Ariel's companion Sebastian! You can get The Little Mermaid Ear Headband for Adults on shopDisney for $34.99.
Leo (July 23 – August 22)
Leos are a bold fire sign that at first may seem like they're full of themselves but are actually super confident! We all can probably learn from their self-assuredness. They are represented by the lion; strong, proud, and loyal!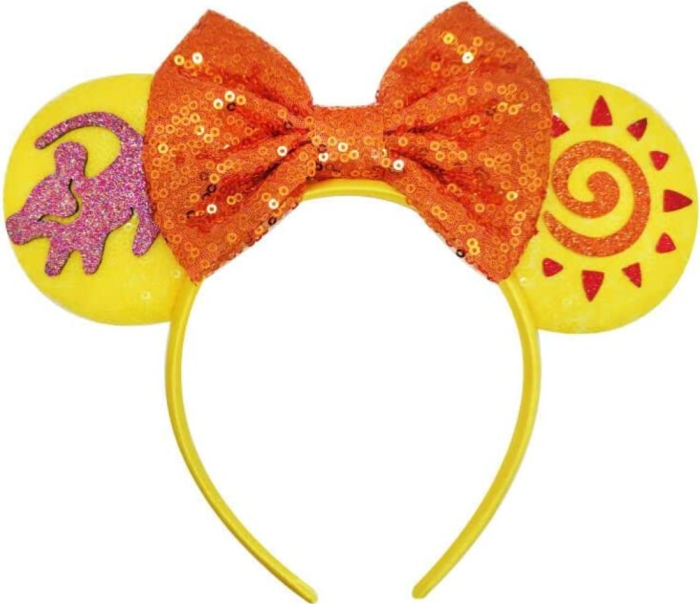 Yeah, there was no way we were going to not find some Lion King ears for Leo! This pair is from Amazon and covered in sequins so Leo can remain the star of the show. The bring sunny colors are perfect for this fire sign, and if you love these ears you can buy this headband for $9.99.
Virgo (August 23 – September 22)
Virgos are sometimes referred to as the Vulcans of the Zodiac. Astrology guides state that they are logical and organized (almost to a fault!). Virgos can be extreme perfectionists and you'd be hard-pressed to find one with their head in the clouds. Another earth sign, their power color is green.
If there was a Drax headband we could find, we'd assign it to Virgo. Instead, we picked another Guardian, Groot! Being an earth sign it would make sense to pick him, but Groot himself is very grounded like Virgos can be. Plus, Virgos tend to get straight to the point when talking and prefer not to use too many words (sound like someone you know?). This Groot Ear Headband for Adults features the Virgo power color of green too! You can grab this cute headband on shopDisney for $34.99.
Libra (September 23 – October 22)
Represented by the scales and also an air sign, some Libras might find it tricky trying to make decisions. A positive aspect of this is that they can see both sides of any issue! It's said the scales bring balance to their viewpoint and they search for harmony in their lives.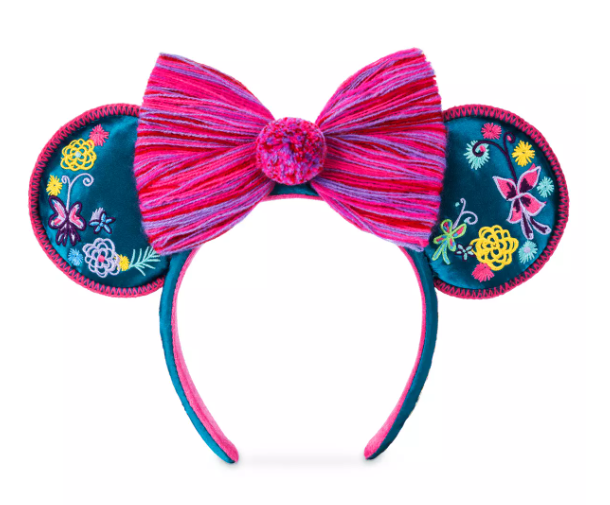 We decided that Mirabel was a good match for Libra. She struggled to figure out the best way to help her family and worked tirelessly to bring balance back not only to her Casita but the entire Encanto. This Encanto Minnie Mouse Ear Headband for Adults from shopDisney is STUNNING. It's covered in gorgeous embroidery like Mirabel's dress, and the butterflies are perfect for an air sign. These ears are $34.99.
Scorpio (October 23 – November 21)
Many astrology guides believe Scorpios to be mysterious and misunderstood. Another water sign, they can be as complicated and dynamic as the ocean. This sign's power color is deep and bold black!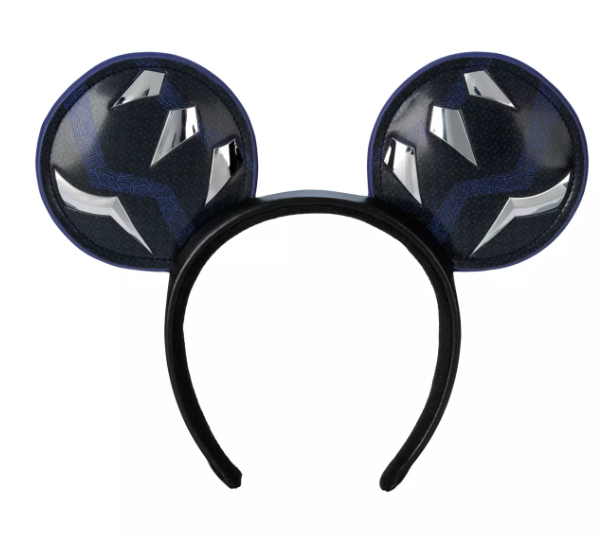 These Black Panther ears are perfect for Scorpio. Wakanda and its inhabitants remained a mystery from the world until King T'Challa joined the Avengers, and even still there is much to learn about Shuri as well as the future of the country. Plus, many Scorpios will appreciate the sleek design of the Black Panther: Wakanda Forever Ear Headband for Adults! Grab these online for $34.99.
Sagittarius (November 22 – December 21)
Sagittarius is another fire sign and is very free-spirited. They love traveling and learning and yearn to experience everything life has to offer. This sign is represented by a centaur archer. The centaur represents their desire for a full life, while the arrow symbolizes their nature for shooting off on new adventures.
Who else yearned to explore? Moana of course! She sailed across the ocean, leaving her friends and family behind, and came across all kinds of obstacles that she treated as learning opportunities. We found these Moana Ears on Amazon, and they are covered in beautiful, tropical-colored sequins. They even have a lovely flower on them! Get a pair for yourself for $9.99.
Capricorn (December 22 – January 19)
It's said that Capricorns are ambitious and work hard to pursue their goals. Ever heard of the term "my way or the highway?" It was probably a Capricorn that coined it! Capricorn is an earth sign, and they are often very grounded in reality.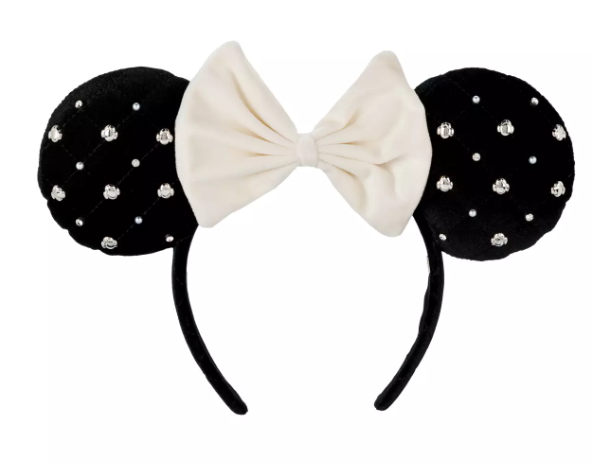 Who better to represent Capricorn than General (formerly Princess) Leia Organa? Leia knows exactly what she wants and isn't afraid to get it. She also takes no nonsense from anyone, and always had a quick and witty response to anything Han Solo threw her way. Check out these new ears from BaubleBar, which feature tiny Leia icon beads! The simple and classic design of the Star Wars Women of the Galaxy Ear Headband for Adults by BaubleBar should appeal to the sensible Capricorn. These are available on shopDisney for $54.99.
Aquarius (January 20 – February 18)
Contrary to its name, Aquarius is actually an air sign! Air signs are the thinkers and communicators of the Zodiac according to tradition. Aquariuses are forward-thinking and progressive and constantly look toward the future.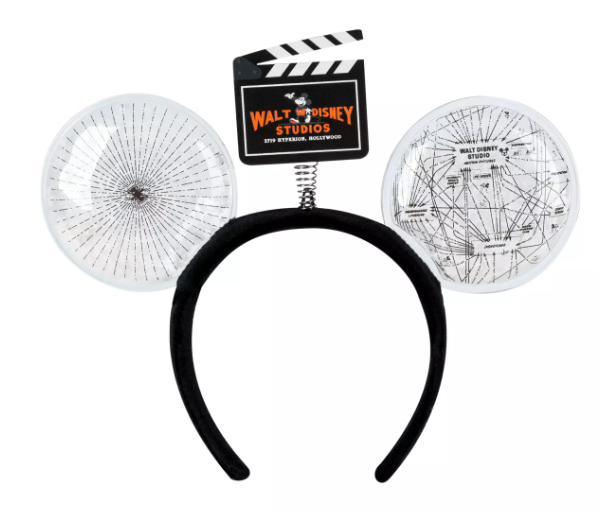 Who else was focused on progress? None other than Walt Disney himself! To represent his vision and the constantly evolving nature of the Walt Disney Company, we decided to choose the Walt Disney Studios Ear Headband for Aquarius. These ears feature a clapboard and the original studio logo which reminds us just how far the company has come. Disney is innovative, just like Aquarius, and these ears represent that! You can get these from shopDisney for $34.99.
Pisces (February 19 – March 20)
Pisces is the last sign and is often referred to as the most intuitive and empathetic of the signs. Some guides say they can sometimes seem to float away from reality like the fish that represent them, but don't worry! They'll come back to reality after spending some time in their thoughts. Light green is their power color, representing inspiration and renewal.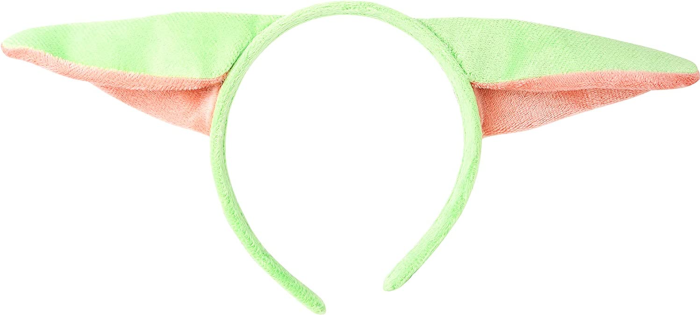 We think that Grogu really represents the essence of Pisces. These adorable ears will make you look just like him. The Disney Star Wars Mandalorian Grogu Headband is covered in soft, plush fabric and they're even light green! This Disney Star Wars Mandalorian Grogu Headband is from Amazon and you can purchase it for yourself for $19.99.
What did you think? Did yours match your personality, or was there another pair you loved more? Either way, there are so many different ear designs to choose from, so keep checking in on our site for the latest releases!
Which ears on this list are your favorite? Comment below!