The holidays are in full swing in Disney World, and we're feeling the Christmas spirit!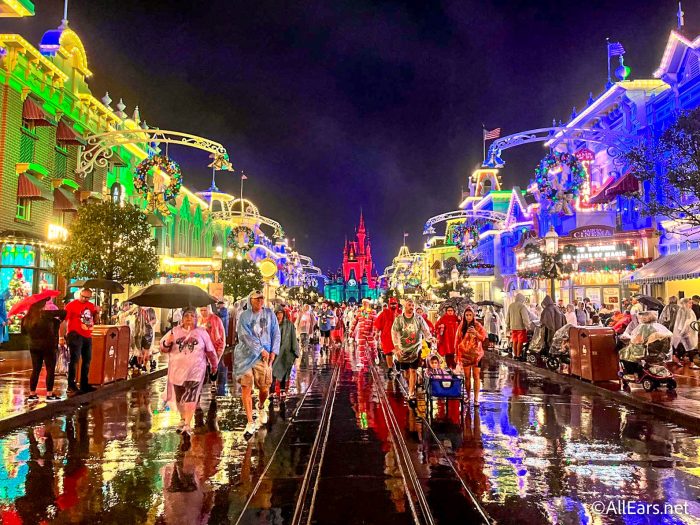 We've been to Mickey's Very Merry Christmas Party, tried a bunch of holiday treats, and started checking out all the seasonal merchandise. But that's not the only thing happening in Disney World right now — we've also got some big construction updates to share with you!
Magic Kingdom
Over in Magic Kingdom, we've got some updates happening with TRON! It looks like some new pieces are being installed along the walkway…possibly streetlamps? They're certainly futuristic looking!
And it looks like work is wrapping up on the train tracks next to the ride — hopefully we'll get to ride the Walt Disney World Railroad again soon!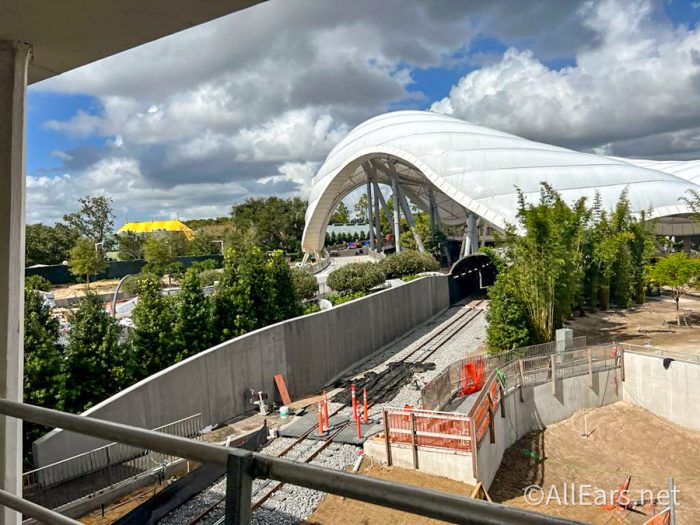 The countdown is on with just a few months left until this project is complete!
EPCOT
Heading over to EPCOT, we've got some updates from a ride on the monorail! The construction in the middle of the park with Journey of Water — Inspired by Moana continues to progress. The rock structures are starting to look even more realistic as theming details have been added.
And things are moving along in the rest of the construction zone as well. We've got new equipment arriving each week, and excavators are working near Spaceship Earth to get the ground ready for the next steps.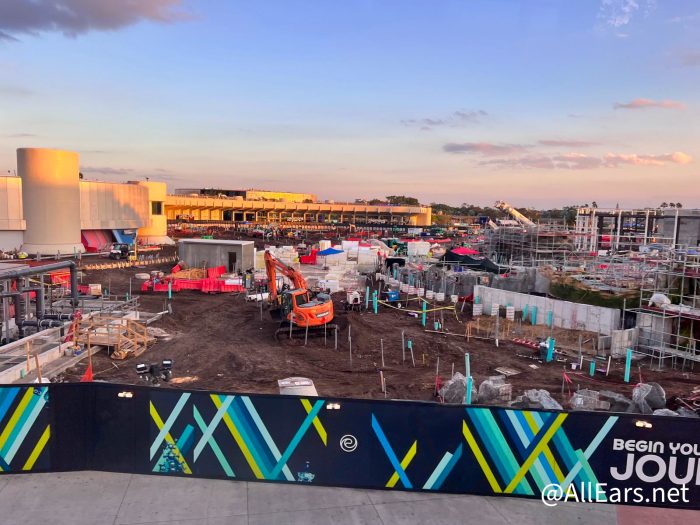 The area near the front of the park is set to be filled with beautiful gardens and lights. It's going to look amazing when it's done!
Hollywood Studios
The big project in Hollywood Studios is Roundup Rodeo BBQ, and not much is changing with the construction here. The sign is still covered up in front of the restaurant and the scaffolding is still visible on the outside of the building.
If it's set to open on time before the end of 2022, they've got just a few short weeks to meet the deadline. Hopefully, we'll be eating here soon!
Disney Hotels
We have one big construction update from the resorts this week, and it's not the typical kind you'd expect — the Grand Floridian Gingerbread House construction is complete! You'll find this iconic cookie structure in the lobby of the main building, and inside, there's a small shop that sells holiday sweets. Make sure to go check it out in the next few weeks!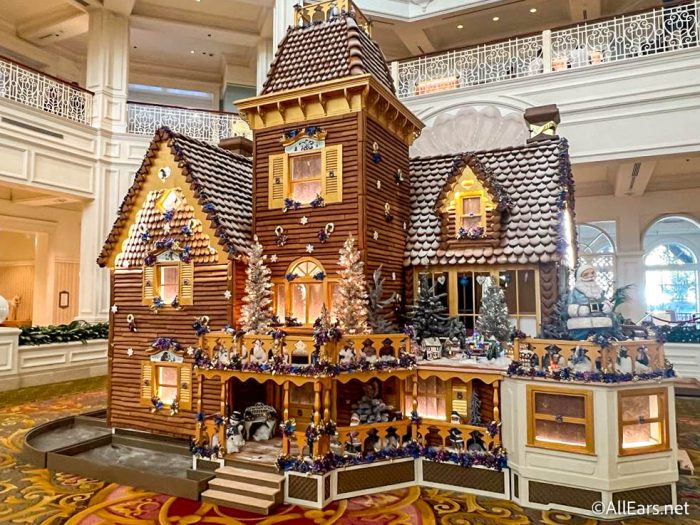 Those are all the construction updates we've got for you this week, but stay tuned for more updates as we progress into the holiday season. We can't wait to see what changes in Disney World before the end of 2022!
And if you're coming to Disney World for the holiday season, follow along with AllEars for all the updates on snacks, merchandise, entertainment, and more. We're ready to get our holly jolly on!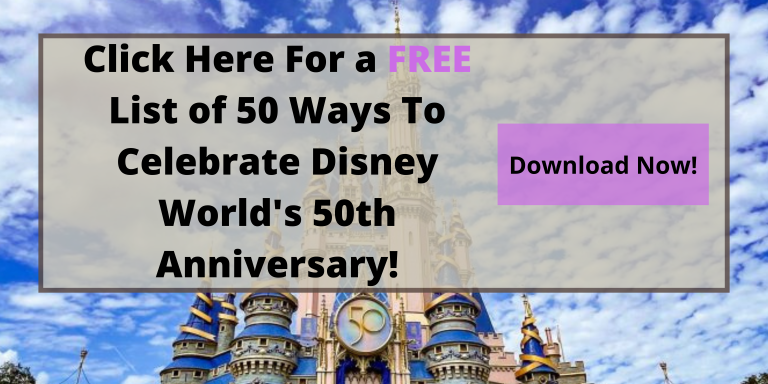 Which project are you most excited about? Tell us in the comments!