You know what the kids are wild about these days? The turn of the century! We're not talking about Y2K fashion (the kids are actually into the turn of THAT century).We're talking the 1900's, y'all! And the kids aren't actually into into it, that was sarcasm.
But fans of Walt Disney World ARE into Main Street U.S.A, the very first land you encounter when entering Magic Kingdom. Inspired by Marceline MO, a small town where Walt and Roy Disney lived as children, you'd be hard pressed to find a Disney fan who actively dislikes this land, and most fans are rabid about how much they LOVE it.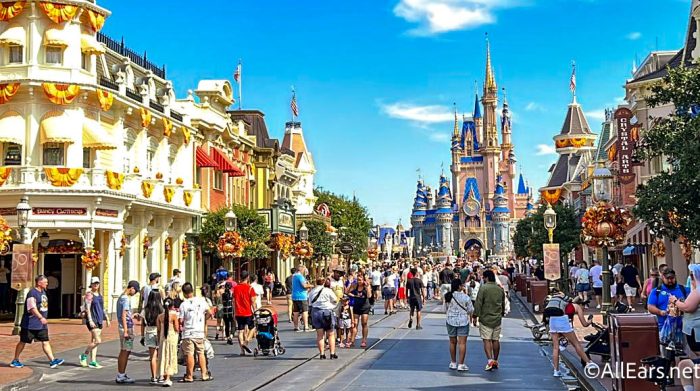 So we gotta ask the question for our friends who have no idea what we're talking, or who do but don't understand the hype: Why is Everyone OBSESSED With Main Street, U.S.A. in Disney World?
Click Below for the AllEars Team's Take on Main Street, U.S.A!