As Hurricane Ian hits Central Florida, we've been watching the effects of the storm and monitoring the weather warnings.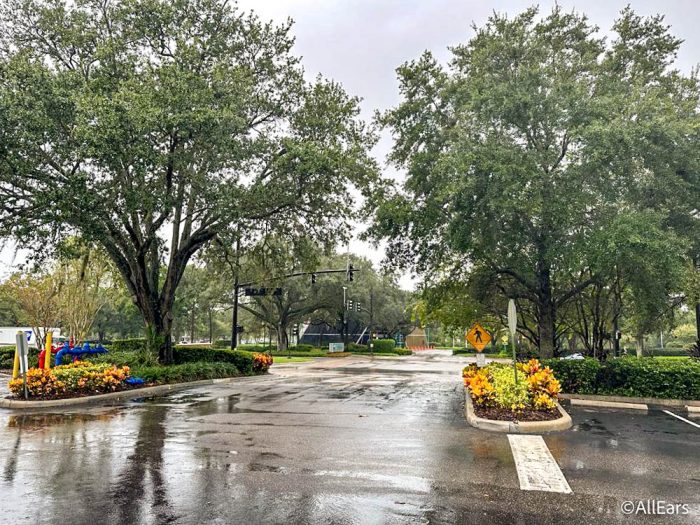 Yesterday, there were tornado watches and tornado warnings as the hurricane approached, but now that the storm has arrived in the area, there's another big problem — flooding. The latest weather reports are showing high risks of flash floods.
According to WESH 2 Orlando, there's now a flash flood warning in place for Lake, Orange, Seminole, and Volusia counties until 12:15PM. The news channel warns that this is life-threatening flash flooding.
Let's just take a minute to review- this WHOLE area is under a Flash Flood Warning.

The deep green area in the Wekiva River area is for the Little Wekiva river.

It's 1ft above it's ALL TIME RECORD.

Major flooding widespread in Central Florida;

Oh, and winds are running 60mph pic.twitter.com/UpO4s50g7J

— Eric Burris (@EricBurrisWESH) September 29, 2022
If you're in the area, seek shelter in a high and dry area if at all possible. It's advised that you don't try to travel at this time, unless you're evacuating a flooding area necessarily.
We'll continue to monitor the progress of the storm. It's hitting the Orlando and Central Florida area currently with heavy rains and strong winds, so make sure to check in with your friends and family who are located there currently. Many locations are without power.
UPDATE: According to WESH 2 News, the following weather alerts are in place for Orange County, FL, and Osceola County, FL — the two counties within which Disney World is located:
Flood Warning — in place until 8:30PM on September 29th
Tropical Storm Warning — in place until 12AM on September 30th
Additionally, an airport weather warning has been issued for Orlando International Airport warning of sustained surface winds of 25 knots or greater.
Stay tuned to AllEars for the latest news on this storm and details on what you need to know after it passes. We'll keep you updated!
Has the hurricane affected your area? Tell us in the comments!