How do you make a movie about an NBA star that's not actually about basketball? It might seem like an odd idea, but that's exactly what Disney did with their new documentary Rise.
Rise debuts on Disney+ beginning today, June 24th. The story focuses on Giannis Antetokounmpo, the NBA star on the Milwaukee Bucks whose impressive size and skill earned him the nickname "The Greek Freak." Although this might sound like your run-of-the-mill sports documentary, Rise promises to be a much richer story, rooted in the importance of family and the struggles that families can overcome together.
During a virtual press conference, the writers and producers for Rise revealed that Disney's original title for this documentary was The Greek Freak (referring, of course, to Giannis). However, the story was always going to be about the Antetokounmpo family and their journey, and so the family decided together that they wanted a different name that reflected that.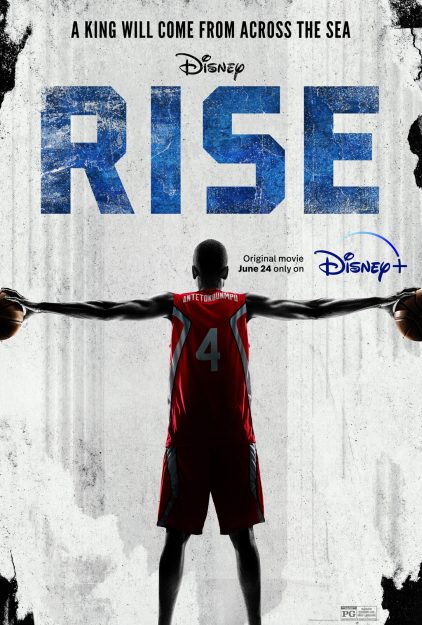 Giannis commented that the film is "a movie about my family, not about me. We have the mentality that if one [of us] scores, we all score. If one of us succeeds, we all succeed. It's about every single person." Giannis's brother, Kostas, was the one who thought of the title Rise, which reflects the idea of the entire family overcoming seemingly insurmountable obstacles together.
Although Giannis Antetokounmpo is a household name among NBA fans now, he and his family had a long and difficult journey to reach the success they now enjoy. The Antetokounmpos emigrated from Nigeria to Greece, where the parents worked hard and struggled to support their children. The constant threat of deportation and a system that worked against their desire for citizenship made life very difficult.  Giannis and his brother Thanasis played basketball with a local team, balancing their passion for the sport with their dedication to helping their family by selling items to tourists in Athens.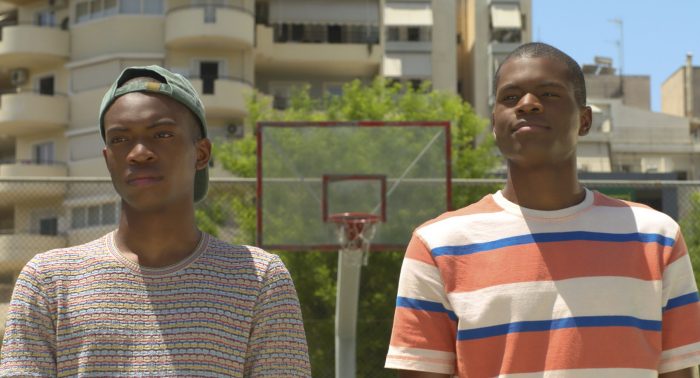 Giannis was drafted by the Milwaukee Bucks in 2013, and he and his brother Thanasis worked to earn the Bucks "their first championship ring in 50 years" (Disney). Their brother Kostas also plays in the NBA, for the Los Angeles Lakers. From struggling to survive to becoming some of the most successful athletes in the world, the Antetokounmpos wanted to share their story with the world. According to Arash Amel, the writer for Rise, "It's a story of family first and a sports movie second."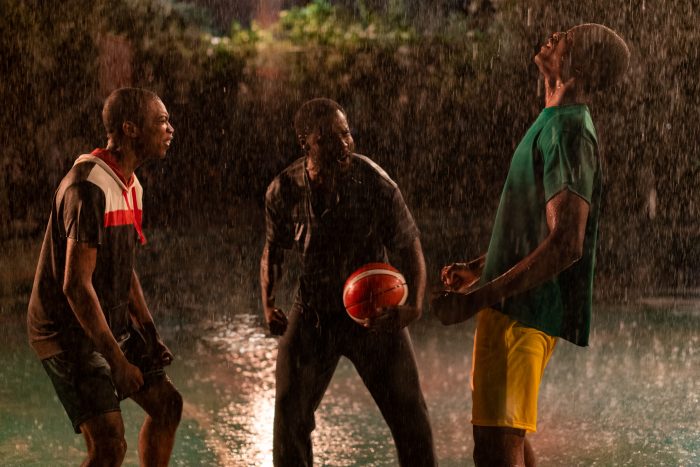 Amel noted that it's much easier to just make another sports documentary, but "the story of family is what spoke to [him] when [he] came to it." It's about keeping family together against all odds, being displaced and far away from your roots, building new roots, and preserving intergenerational relationships. The Antetokounmpos live by the phrase "if one of us makes it, we all make it." Thanasis said that this means familial unity and support. He said, "I feel like I have an army behind me when I have my family with me."
According to Giannis, the real heroes of this story are his parents. He said, "When we sat down as a family, we told ourselves it was the time to share why we're here, who gave us the opportunity to sit in the chairs we're in now – and that's our parents."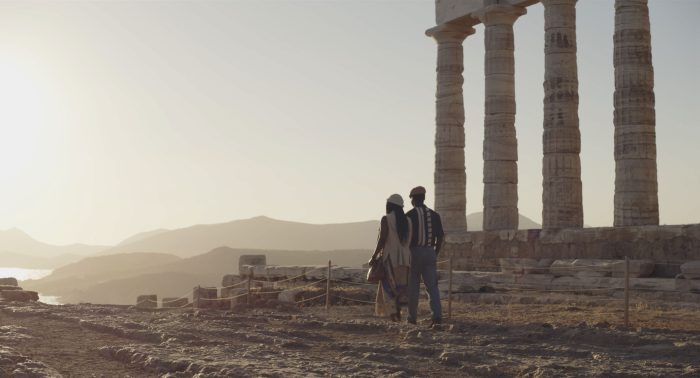 When asked which scenes from Rise the Antetokounmpos were particularly passionate about, the brothers noted that watching the struggles their parents experienced was a very special and emotional experience. Giannis said, "You know your history, you know your journey, but once you see it on the screen, it's a whole different case." About his parents, he said, "Before we were even born, they were scared. They were scared just like us. Seeing them walking together in the sunset – that was, for me, amazing. My dad's not here anymore, but there was a story, a journey before we were even here, when it was just the two of them trying to figure out things, where they're going to go, who they're going to be."
Kostas echoed Giannis's thoughts on seeing their parents' journey represented on screen: "We know the story behind it. A lot of the time, I was there. But seeing the things my mom and dad went through on a screen instead of just hearing it – it was very touching for us. It was a new thing." Their mom, Veronica, commented on how emotional she felt when seeing Rise for the first time. She said, "I remember the moment and the fear in the moment when I put my kids in bed."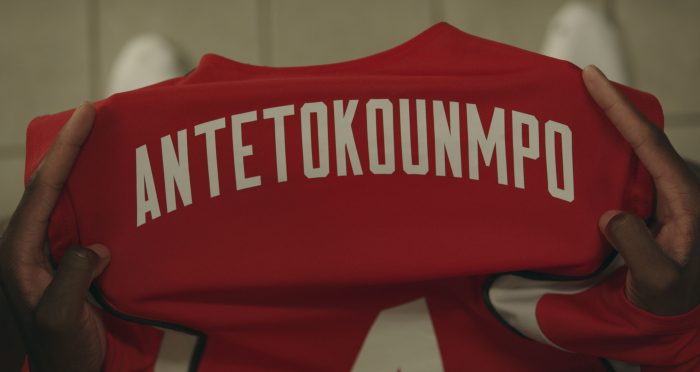 The film's theme of family even extends to the actors cast to play Giannis and Thanasis — the 2 actors are brothers themselves! Uche Agada (playing Giannis) and Ral Agada (playing Thanasis) worked together to portray the Antetokounmpo brothers onscreen. Uche was cast first, and when the studio asked him if he had any siblings who might be interested in playing the role of Thanasis, he called up Ral and asked him to audition. Ral said, "Honestly, I feel like the take that I sent in was awful. But I did my best and they liked it."
The brothers were asked to submit a clip of a chemistry reading as well, which Ral found funny: "Then they said they needed some chemistry readings with me and my brother, and I thought, 'Well, he's my brother, so it shouldn't be too hard to act like that.'" And the brothers' chemistry comes through in the film as well. Uche said, "It made it easy that we're actually brothers – it all came subconsciously because we are natural around each other."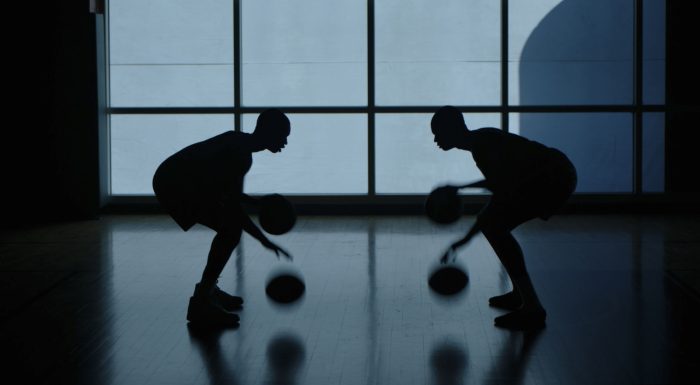 At the end of the press conference, the interviewer asked the Antetokounmpos what message they hope people will get out of watching Rise. Kostas Antetokounmpo answered, "A family of immigrants from Greece and Nigeria made it to having 3 brothers with NBA championships. Anything is possible if you put your mind to it."
Veronica Antetokounmpo said, "I would like people to be thankful, to be humble, to be disciplined, and have faith in anything you do. Never lose hope in what you're doing. Keep doing what you're doing."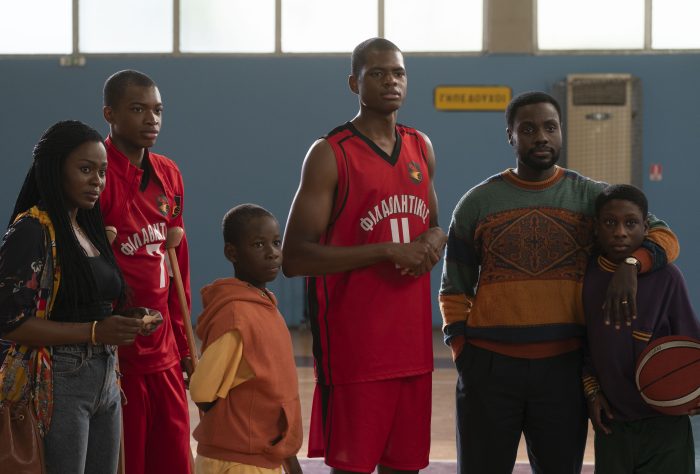 And Giannis reflected on a scene from Rise in which we see his mother praying. He remembered that they frequently prayed together as a family, and that faith and hope are what made everything work out in the end. He said it was eye-opening to realize that his parents never lost that hope: "I went back to my mom and said, 'You never lost hope!' I would have lost hope 2 years into Greece! But you kept raising us and putting us in school, trusting us. You inspired us to do what we loved, and you never lost hope throughout it all until we actually made it!" As a parent himself, Giannis said that he hopes parents realize the importance of hope for their children. He said, "Your parents see the future for you sometimes. I love my mom for that, I love my dad for that, and I love my whole family for that. That's why we rise."
You can watch the whole story of the Antetokounmpos on Disney+ now! And keep following AllEars for more of the latest Disney news and updates.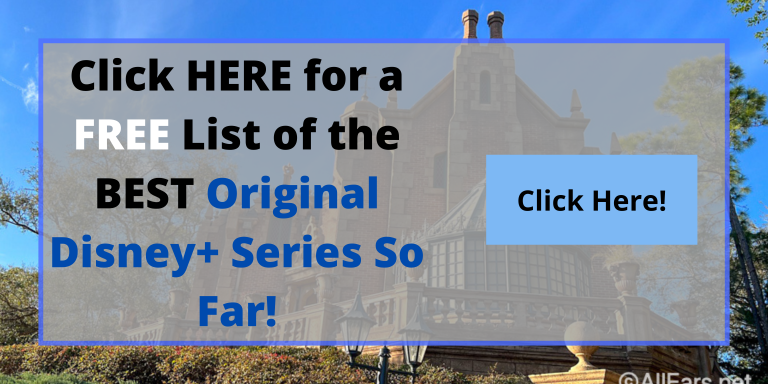 Are you planning on watching Rise on Disney+? Let us know in the comments!
Disclosure: We were invited by Disney to attend a virtual press conference for Rise. This did not affect our reporting of the film — our opinions are our own