We've got a big circle on our calendars for June 10th as we count down the days until we'll be able to ride VelociCoaster!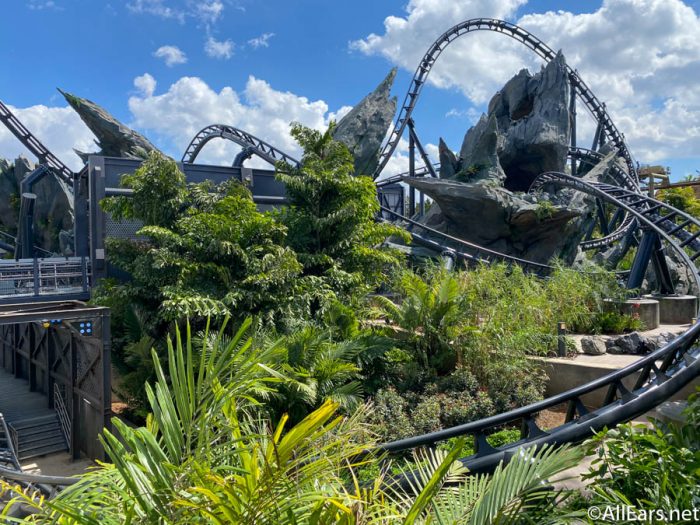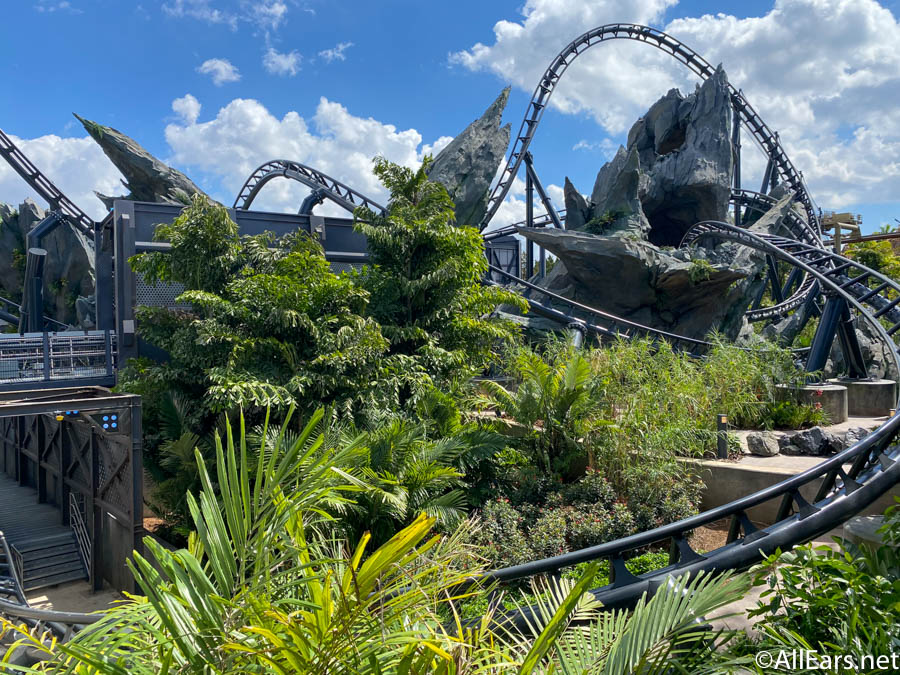 It's been a wild time as we finally get to see what the finished coaster looks like in Universal Orlando. After all the hype surrounding the entrance, lights, and other means of construction we've seen so far, there's even more news about the coaster's debut!
You'll need to know these details before you head to Universal's Islands of Adventure to ride VelociCoaster! We previously mentioned that the height requirement would be 51″ inches (4¼ feet) for guests. And, now we've got more details about the physical requirements for the ride!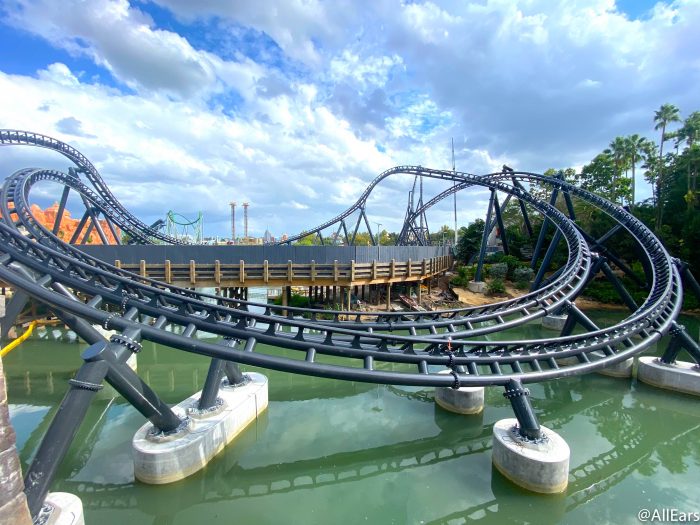 Universal Orlando has shared the physical requirements in its mobile app for those wanting to ride VelociCoaster. A test seat will be available at the ride entrance to make sure that guests fit the criteria to ride, along with the noted height requirement.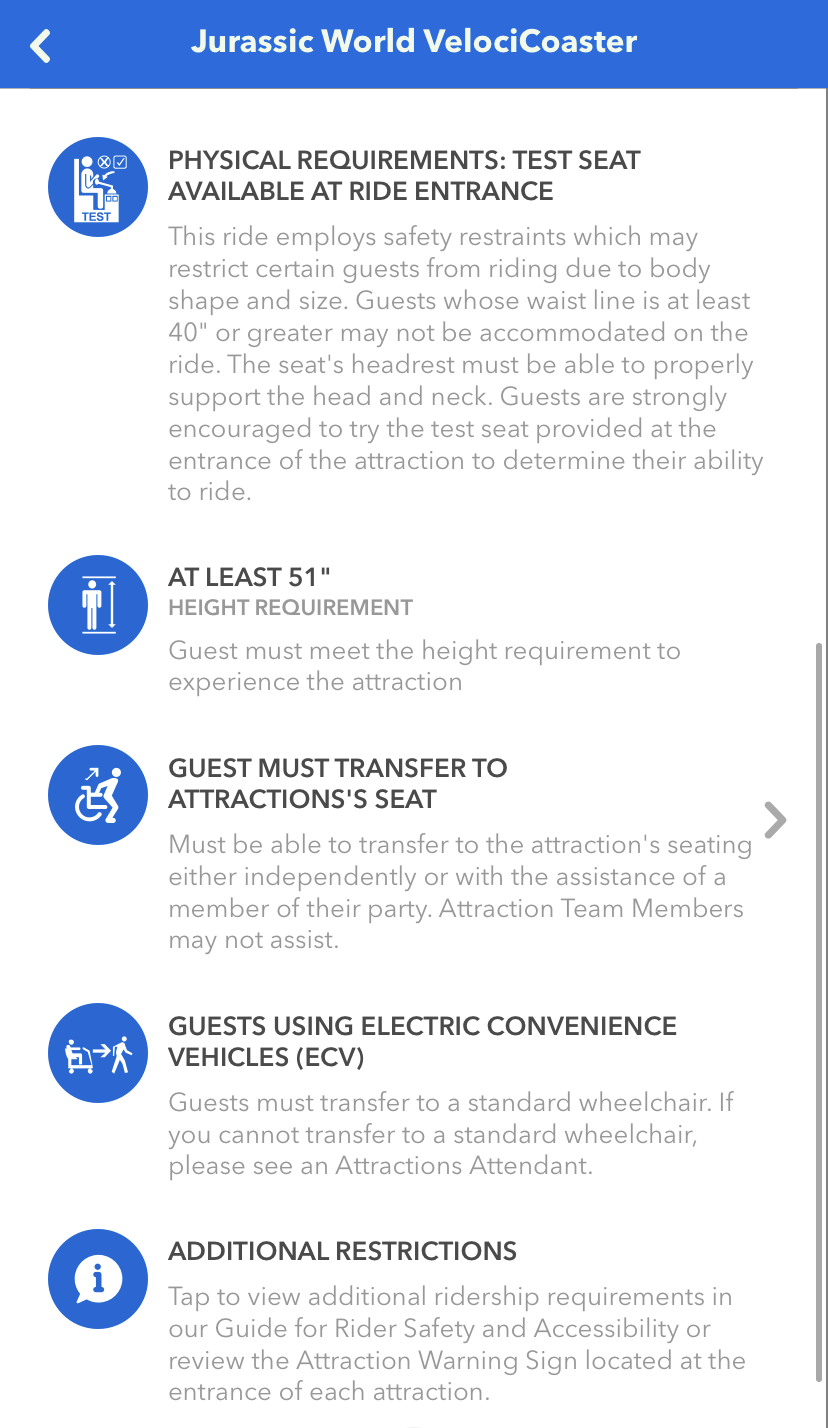 Guests using Electric Convenience Vehicles (ECVs) must be able to switch to a standard wheelchair. They must be able to transfer to the attraction's seating independently or with the help of a member of their party.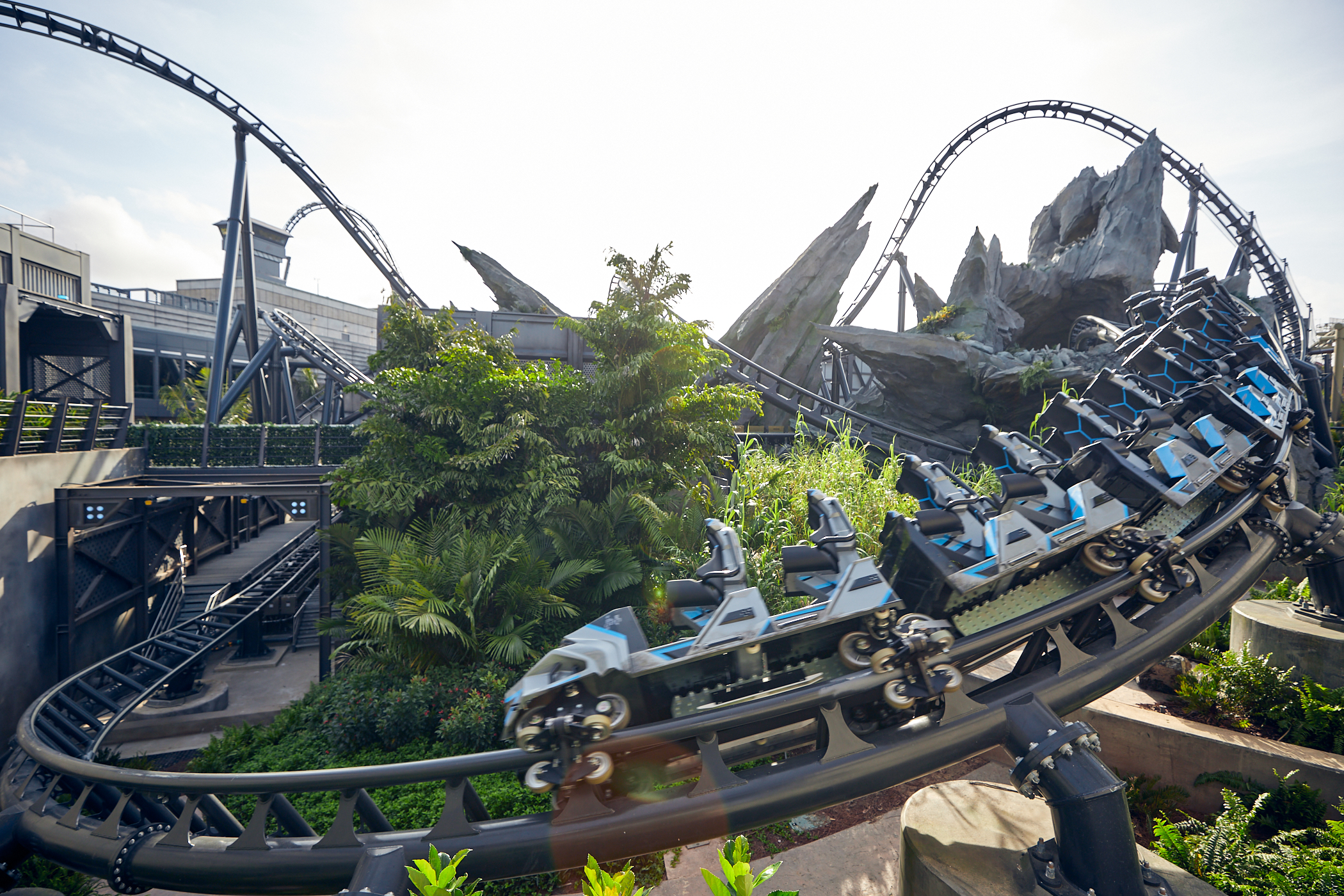 As we wait for more details about VelociCoaster to be revealed, we'll be sure to update you on more Universal news! Stay tuned to AllEars for the latest theme park info!
Will you be riding the VelociCoaster when it opens? Let us know in the comments below!