If you've ever been on Disney's Jungle Cruise in Disneyland or Walt Disney World, you know that the ride doesn't go easy on the puns!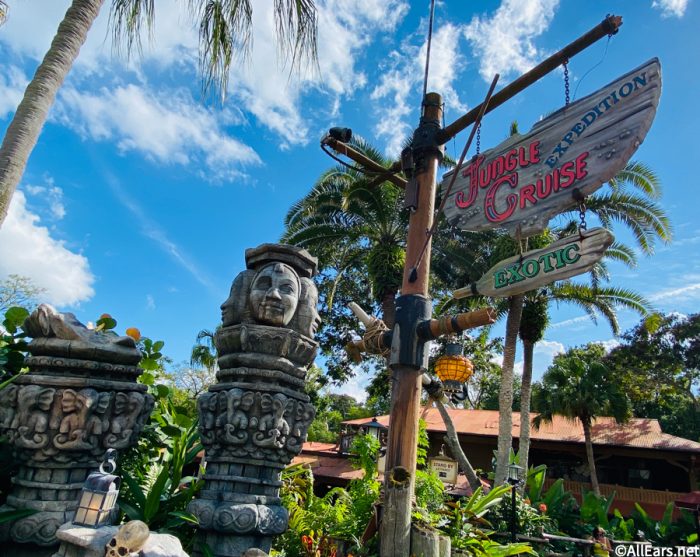 Well, if you thought those dad jokes were something, just wait until you see what Disney has in store! They are currently in the process of updating the ride and it involves an even deeper backstory, new jokes, and new characters!
In an interview with Attractions Magazine, two Walt Disney Imagineers (Susana Tubert and Kevin Lively) who have been working on the Jungle Cruise update shared more about the new characters and storyline!
The new characters on the ride will "introduce a more inclusive perspective to the attraction so that guests who visit our parks from all over the world can see themselves reflected in our stories" according to Tubert. The idea is to create a new story that features characters from all different backgrounds and experiences that enhance the story that is already there.
And, it is quite the new story we're getting. It all centers around a character that you might recognize from Skipper Canteen (the restaurant where you're served by skippers) named Alberta Falls.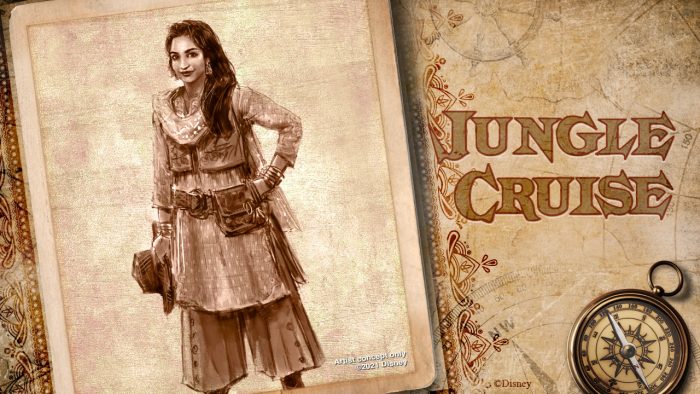 Alberta is the granddaughter of the man who founded the Jungle Cruise Navigation Company, Dr. Albert Falls. The story goes that at 8 years old, Alberta went to live with her grandfather in Adventureland. As she went on explorations with her grandfather, she stumbled upon quite a few characters who have since come back to see how she has turned the Jungle Navigation Company into a guided tour operation! And, thanks to all the demand from customers, she transformed her office into a restaurant called Skipper Canteen.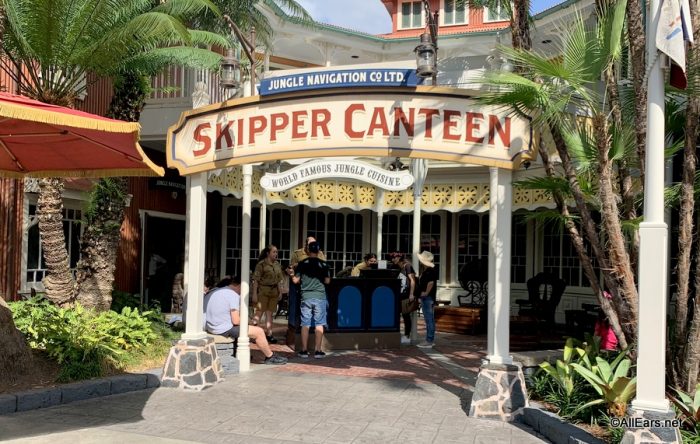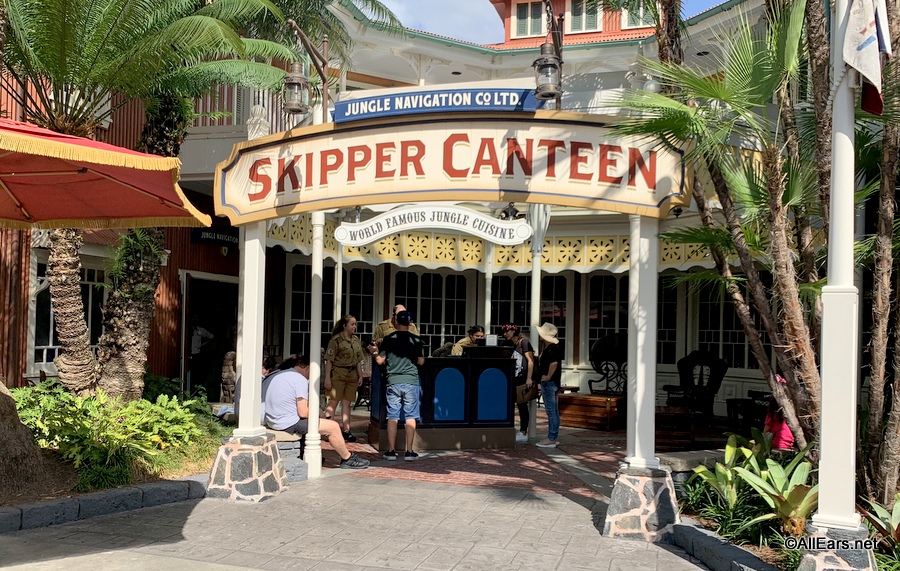 So, who can you expect to meet on your journey down the Nile River? There's Felix Pechman XIII, a skipper known for having bad luck who was hired to give tours for Alberta's VIP guests. There will also be an acclaimed Canadian Botanist named Dr. Leonard Moss, who thought the Adventureland Jungle would be the perfect place to catalog plants.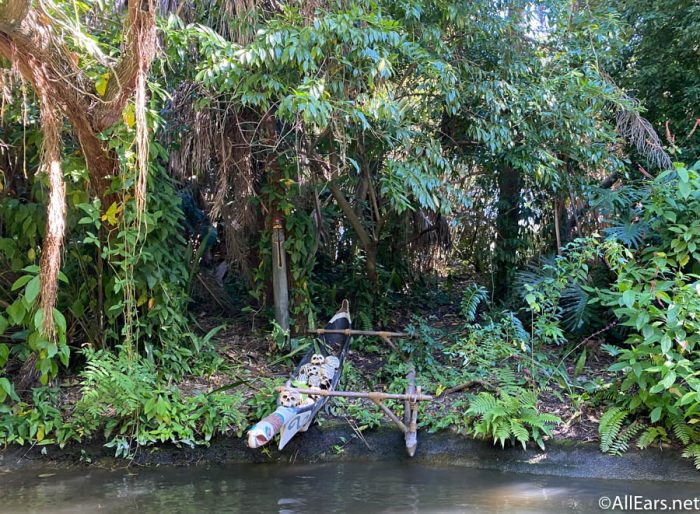 Plus, celebrated Mexican artist, Rosa Soto Dominguez will also be stopping by on her way home from Paris. She thought this would be a great time to see her friend Alberta and paint wildlife, but she might have gotten a bit too close for comfort with a rhino.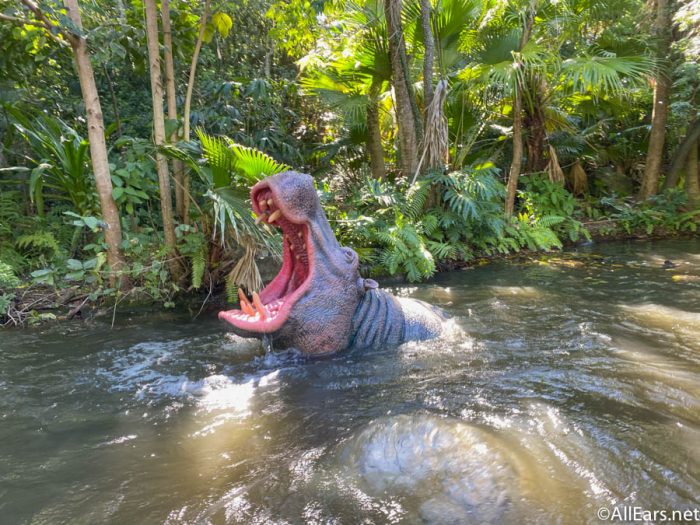 And, another member of S.E.A. (the Society of Explorers and Adventurers) will be joining the attraction. Alberta invited the preeminent entomologist from Japan, Dr. Kon Chunosuke, to Adventureland after she noticed the S.E.A. logo on his items. Dr. Albert Falls was once a member of S.E.A. and you'll probably recognize the name from Skipper Canteen!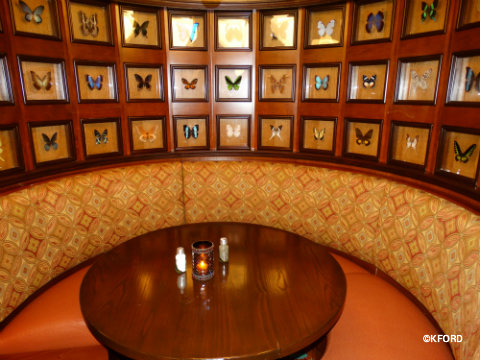 And, the last character joining the attraction is Siobhan "Puffin" Murphy. If you're wondering how the group ends up holding onto a pole for dear life, Puffin might know something about it. Tubert explained that "many believe that it was Puffin's love of exotic birds that drove Skipper Felix to get a little too close to an oxpecker perched on a particularly grumpy hippo."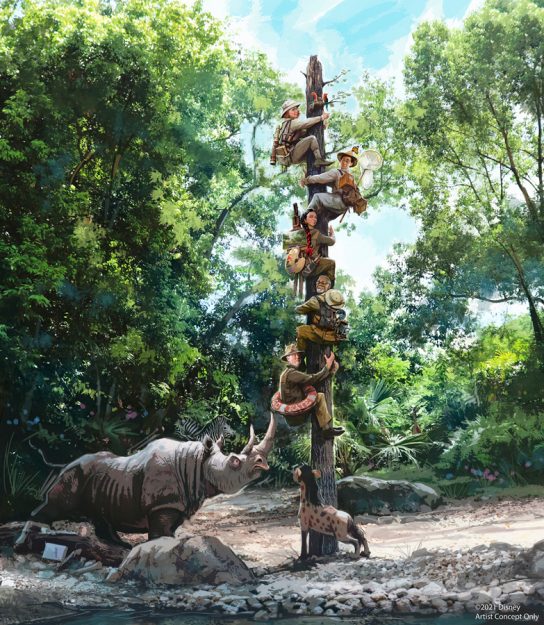 In the interview, Tubert and Lively confirmed that the updates will be the same for both the Disneyland and Walt Disney World Jungle Cruise ride and that Skipper Canteen is still a big part of the story for both rides. You see, the East and West docks are all connected on the same river, so "The skippers may work their shift on the West dock, but then swing by Skipper Canteen and call it a night on the East dock" according to Lively.
The plot is really starting to thicken here and we can't wait to see what this group gets themselves into on the ride! We'll continue to keep an eye out for more information on the Jungle Cruise update so stay tuned for the latest!
Join the AllEars.net Newsletter to stay on top of ALL the breaking Disney News! You'll also get access to AllEars tips, reviews, trivia, and MORE! Click here to Subscribe!

Have you been on Jungle Cruise recently? Let us know in the comments!