There is so much coming to Disney+ in June (and we already have our pantries stocked with snacks, ready to go).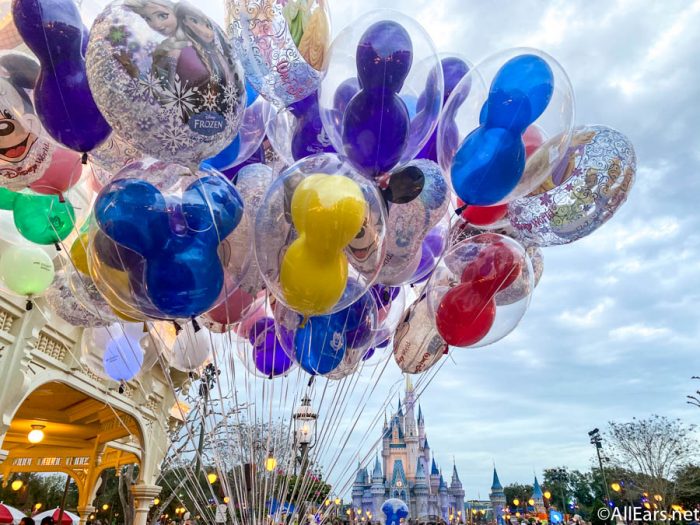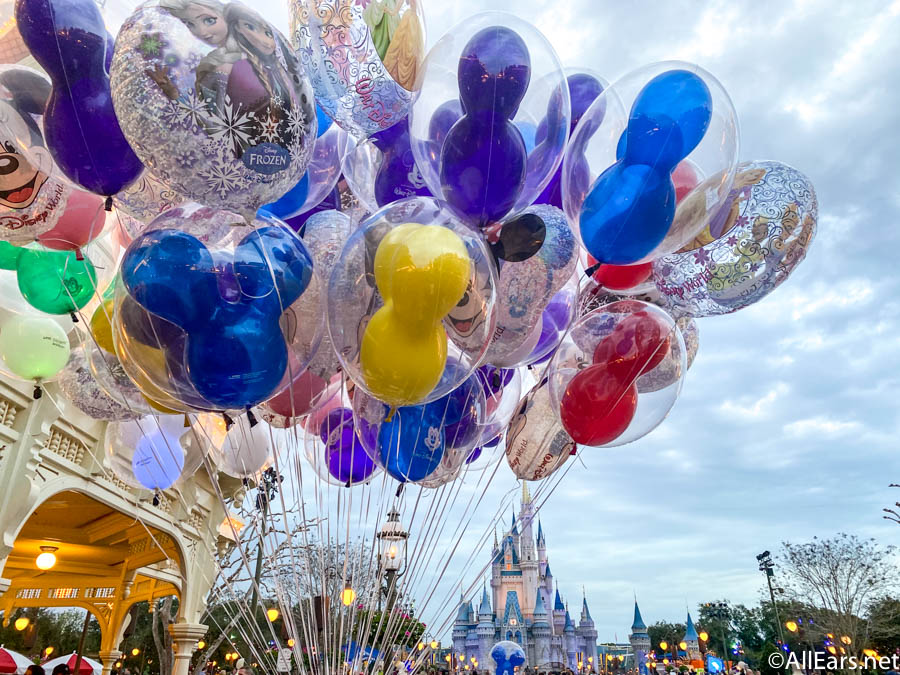 While we've been at home, we have LOVED being able to watch new and old Disney movies. Although there are some awesome films that have only just been released (Onward, you are a TRIP), the nostalgia has been REAL as we've been going on a trip down memory lane with classic movies.
But, as we've been watching them, we have also been reminded of a few endings that really make us feel some kind of way. So, we're here to share with you a few of the worst endings in Disney film history (that you may need to re-watch so you can feel just as frustrated).
101 Dalmatians
I would definitely love to have 99 puppies and 2 dogs. But, only having a few pets now can be a struggle. Nobody can take care of that many dogs, let alone puppies. Can you imagine the HOUSE TRAINING? (I might have just cringed.)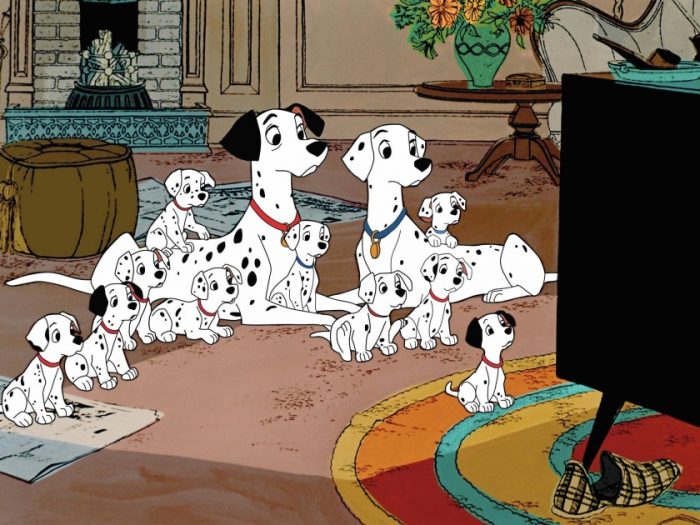 Although we never get to see it, the audience can catch on that the Dalmatian plantation mentioned at the end of the film would probably cost more than whatever amount Roger's song earned him. Plus, I'm not too sure Roger and Anita thought through how much it would cost to feed all those dogs… or how much clean-up duty and never-ending doggy bags there would be.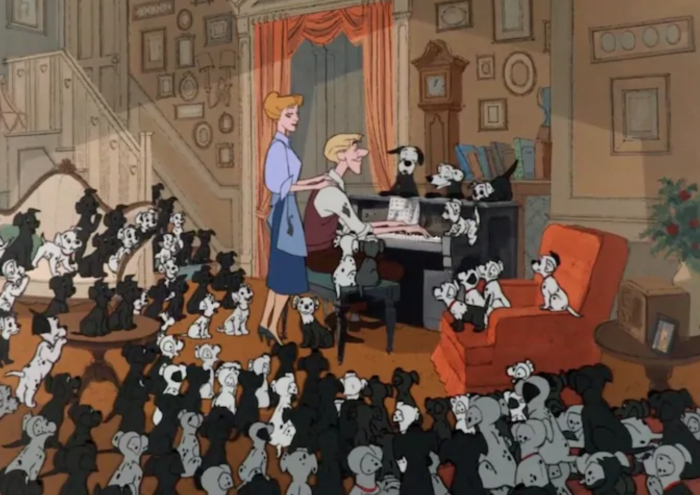 How would you walk all of them? Would you have to hire a team of dog caretakers? There are just so many questions that I'm not sure would have satisfying answers for any of us.
Toy Story 4
Maybe this is an unpopular opinion (don't come at me, please), but I really think Toy Story 3 should have been the ending to the wonderfully brilliant Toy Story franchise.
Let me explain why.
After years of my own childhood growing up with Andy and his toys, I thought it was really fitting to have a bittersweet message about growing up and letting go. Many of us have experienced those small moments of journeying into adulthood where we have to surrender a part of ourselves in order to blossom as young adults.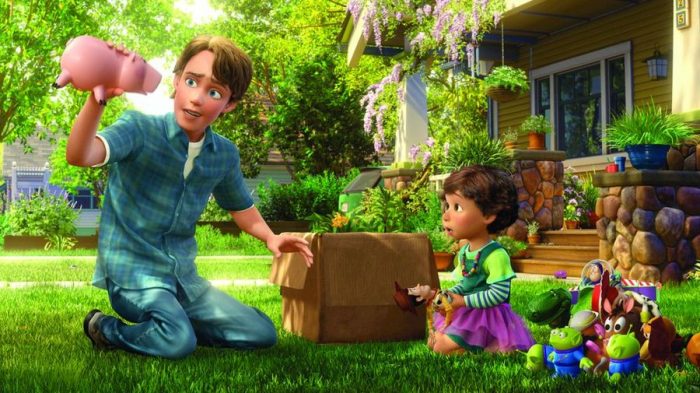 The last scenes were beautifully constructed and mirrored previous lines and moments of the films. Toy Story 3 touched you in a way that made you sad but also hopeful. Even though I'm a graduating college student who understands Andy on a deeper level, I think we all have a connection to him.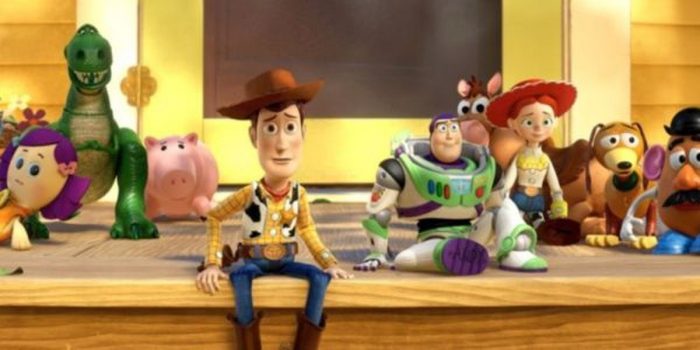 However, Toy Story 4 was released 9 years later after the sincere closing of the trilogy. Although the story is hilarious and the comedic timing is on point, I don't think it added anything to the Toy Story arch as a whole (even though it's a great film on its own). Besides, Bo Peep was just kind of thrown back into the mess, and Woody simply deciding to leave after being such a faithful person… er, toy…. for so many years felt like such a loss to his character development.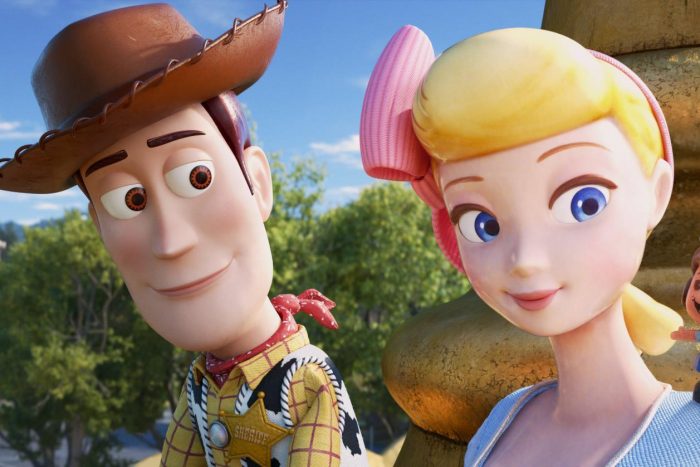 While it's still a fun movie, Toy Story 4 doesn't feel like an ending to the story to me. It left me with more questions than the film before it — and, honestly, I just got a LOT more emotional during the third movie.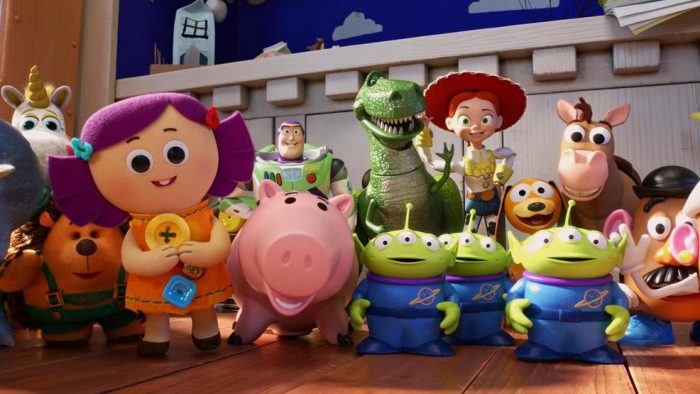 Pinocchio
Okay, someone please tell me — WHAT HAPPENED TO THE DONKEY BOYS?! This question keeps me up at night. Why weren't their parents looking for them? Surely somebody had to have spilled the tea on what was happening on Pleasure Island. Stromboli wasn't being super sneaky about it, sending coachmen to ask random people (and foxes) to collect "stupid little boys." (Anybody else feel icky watching this scene??)
The parents must have heard something about this crazy place that turned kids into donkeys. But, even then, why didn't Pinocchio tell Geppetto to call the authorities or even tell the Blue Fairy himself to help them? This really changes the game for how I feel about Pinocchio becoming a real boy. He may have stopped lying, but he was obviously selfish enough to only care about himself and leave all those poor donkey boys alone with no hope.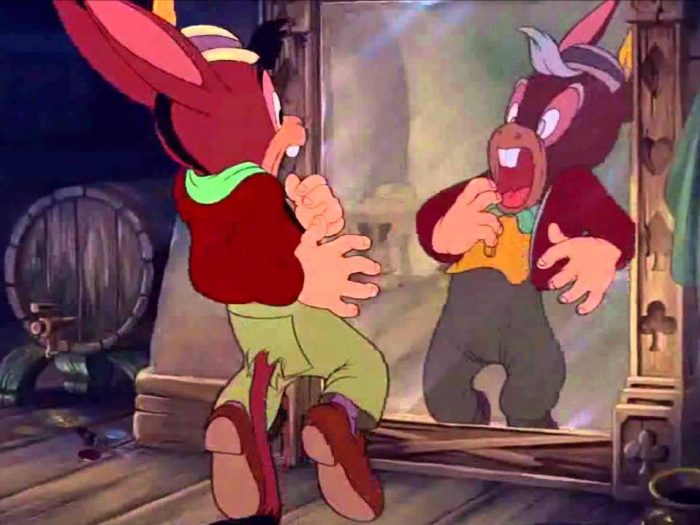 Monsters, Inc.
I'm still not over the emotional turmoil that film left me with. First of all, I have to watch Boo OPEN AND CLOSE the door, only to come to the realization that Sulley left her behind. She doesn't get why — all she knows is that he abandoned her.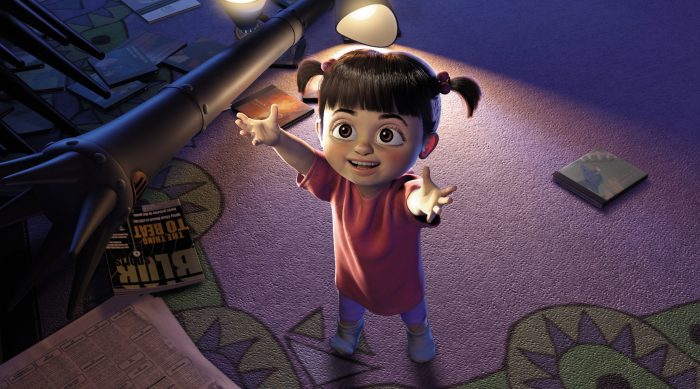 And, then, the icing on the cake is that cliffhanger of an ending. After Sulley opens the door again after Mike helps him fix it (finally), we hear "Kitty" but get NO ANSWERS??? Disney+, please rectify this situation. Please give us the closure we deserve.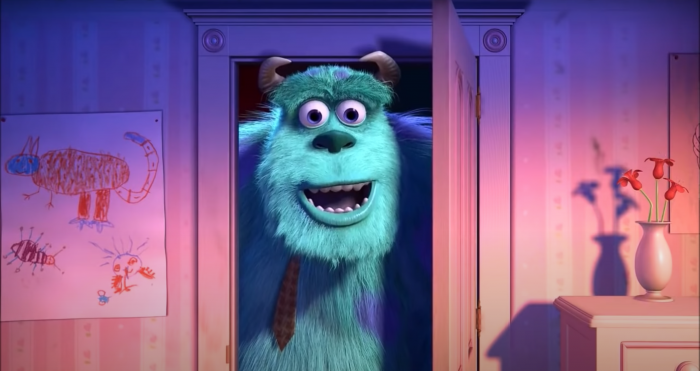 The Fox and the Hound
The ending of this movie deserves an entire post of its own, if we're going to get real. I'm still heartbroken over The Fox and the Hound. Although there is truth in friendships growing apart and people changing, there's something soul-crushing about knowing that Tod and Copper's friendship wouldn't have worked out. Maybe that's the reason the ending is so frustrating — it's realistic.
Copper is a hunting hound, so of course he would be trained to go after Tod. But, you root for their friendship so much, thinking that MAYBE they'll get over their differences. When they go their separate ways at the end of the film, you're still left with the "but, they love each other!!" part of your heart.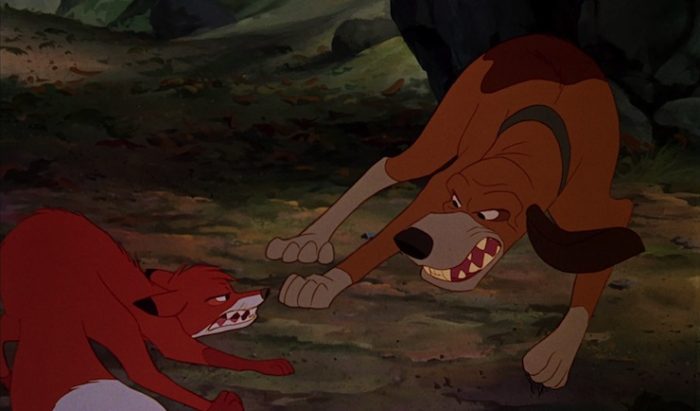 However, to this day, I still believe Tod deserved so much better. All he ever did was love and want to be loved. I mean, he was about ready to sacrifice himself for Copper after the mistreatment he received. And what does he get in return? A MURDER PLOT AGAINST HIM.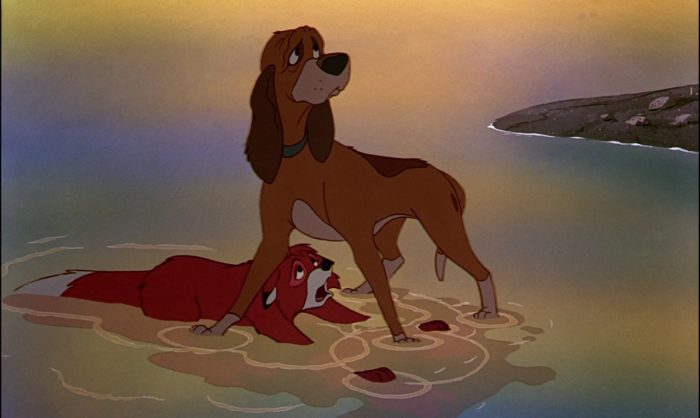 There's a rumor that there's a live-action remake in production, and I don't think that I will be able to make it out of the theaters without feeling angry and devastated all at once.
Dumbo
Let me start this by saying that I'm not the only one who feels this way about the ending. Apparently, PETA thought it was problematic enough that they tried to get the ending changed in 2015, just in case there was a remake. SPOILER ALERT: The 2019 version does see them released back into the wild.
But, I can't help but feel sad knowing that animated Dumbo and his mom were forced into a life of circus performance at the end of the movie. Yes, people might have accepted him as the "star" of the show, but at what cost? Their freedom? Don't tell me you don't get really upset watching "Baby Mine" as much as I do. (She cradles her baby with her trunk and CRIES, people!!)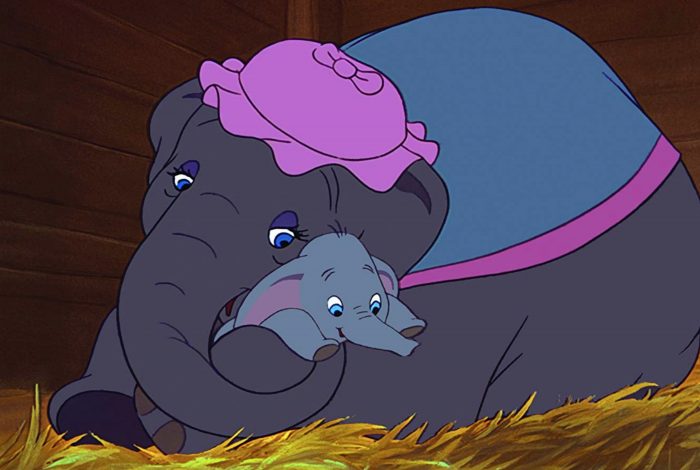 While we might not like the endings on these Disney films, we still LOVE the movies. And, honestly, we still watch them over and over again because we hold them so near and dear to our hearts! It's that Disney magic, you guys. 😉
Join the AllEars.net Newsletter to stay on top of ALL the breaking Disney News! You'll also get access to AllEars tips, reviews, trivia, and MORE! Click here to Subscribe!

What are some of your least favorite Disney film endings? Let us know in the comments below!