For a very long time, Disney Parks fans have debated back and forth on which is better: California's Disneyland Park or Florida's Magic Kingdom. Given how the Magic Kingdom essentially tried to recreate, expand, and improve the original Disneyland set-up, comparisons are to be expected. But how do they match up in the end?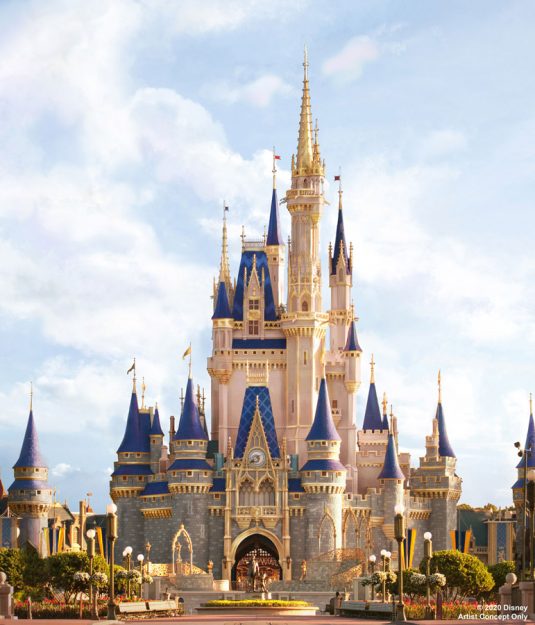 Today,
we'll plunge into the ultimate dive

on comparing these parks for a showdown on the top park.
Main Street, U.S.A.
Capturing the classic small town at the turn of the 20th century, both versions are nostalgic welcomes to the Disney experience. Out of the two, Disneyland's has particularly historic sentiment, being based off a Midwestern town to reflect Walt Disney's own childhood. It includes Walt's own personal apartment (view only), and the cannons found in the town square date back to the 19th century.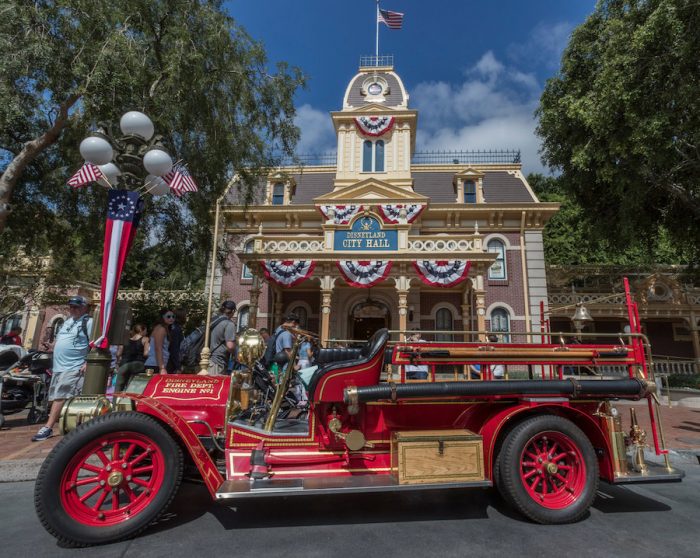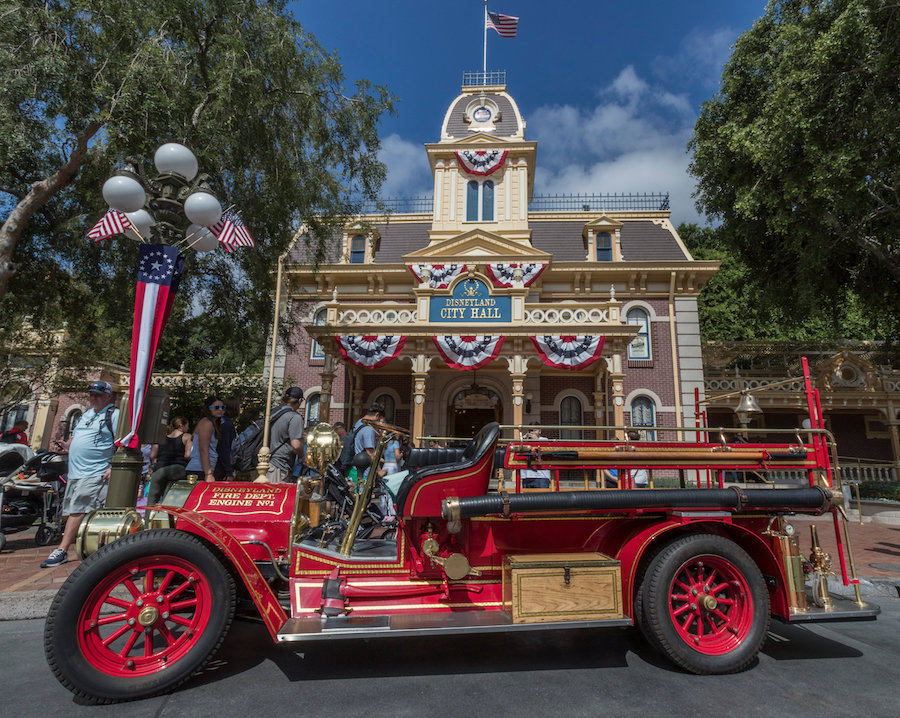 Rather than focus on specifically a Midwest town, Disney World's version tries to include stylistic features from different parts of America. Overall, Disneyland's version has a richer variety of shops, creating a stronger sense of an actual downtown shopping area. Due to its more diverse shopping and historic value, we prefer Disneyland's Main Street. There are a couple attractions linked to Main Street, though, so we'll also take some time to compare them.
Park Railroads
Both entrances into Main Street and the parks also serve as the primary stop on the Parks' railroads. These classic trains take guests around each park, making several stops at different key destinations. The Disneyland Railroad stops at Main Street, New Orleans Square, Toontown, and Tomorrowland, while the Walt Disney World Railroad stops at Main Street, Frontierland, and Fantasyland. Plus, you can see unique figures and more along the way no matter which rails you ride. Though the Walt Disney World Railroad is currently closed for work on the Tron Lightcycle Run, Disney expects to have the train back up and running in 2021.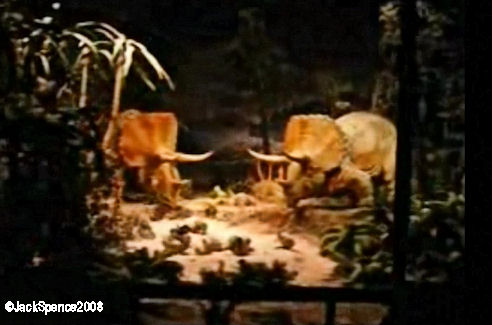 Out of the two, the Disneyland Railroad offers the best views for the ride. In particular, during the phase between Tomorrowland and Main Street, you'll get a special treat: majestic dioramas of the Grand Canyon and "Primeval World", each featuring vivid animatronics. Primeval World first appeared at the 1964-1965 World's Fair in New York before moving to Disneyland. In comparison, Disney World's rail line doesn't have anything as exciting as the dioramas. That said, the Main Street stop has some cool exhibits on the history of Disney's trains on the first floor. Out of the two, we give the edge to the Disneyland Railroad.
Great Moments with Mr. Lincoln and Hall of Presidents
Found on Main Street in Disneyland Park, Great Moments with Mr. Lincoln focuses on the story of President Abraham Lincoln (featured as an animatronic) and his struggle in the Civil War. Though the exact form of the show has changed over the years, it is very much based on Walt's original show that first premiered at the New York World's Fair in 1964. Hall of Presidents, found in Liberty Square at Magic Kingdom, takes the concept to a whole new level. The show celebrates American history as a whole and honors multiple presidents. It even culminates with a whole set of all the presidents as animatronics.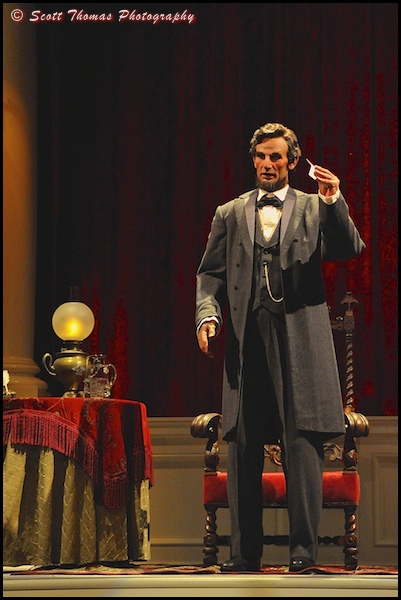 I am rather torn on which show to like more. It's important to note that Walt himself had wanted a tribute to all presidents and only settled for Lincoln due to lack of space at Disneyland. In that respect, Hall of Presidents serves as the fulfilment of Walt's original vision, taking the starting idea and making it better. The one downside is that the focus on America as a whole leads to the individual presidents having less of a role in the story. I appreciate how Lincoln's show creates a narrative for his character, making it easy to empathize with him. Due to this, I side with Mr. Lincoln.
Fantasyland
Both Fantasylands have received upgrades into "New Fantasyland" versions, but Disneyland's renovation happened first, dating back to 1983. As a result, Disneyland's version lacks the extra areas that Magic Kingdom added during its own expansion, such as the Beast's Castle, the Seven Dwarfs Mine Train, and Storybook Circus. So much of Disneyland's Fantasyland has an older, simpler feel to it. But then again, Disneyland's earlier overhaul focused largely on improving the existing infrastructure, adding old European architecture to the aesthetics. As a result, Disneyland's Fantasyland has a more immersive feel than the older Fantasyland sections at Magic Kingdom.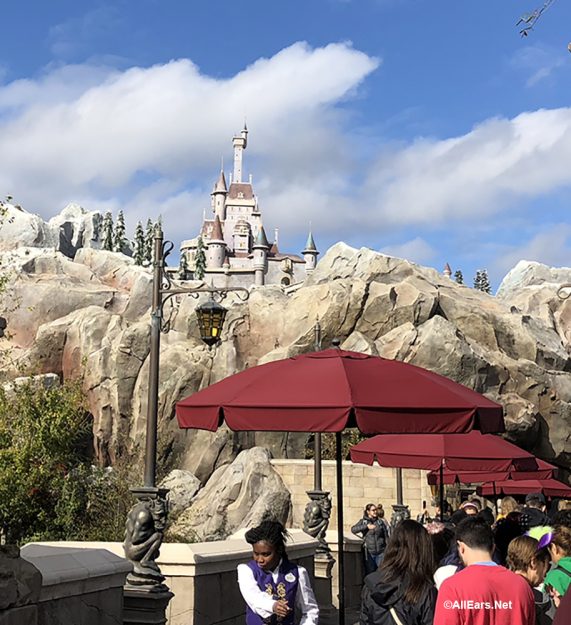 In addition, while Disneyland lacks Magic Kingdom's newer attractions like Seven Dwarfs Mine Train and Journey of the Little Mermaid, it in turn features attractions not found at Disney World. Perhaps Disneyland Fantasyland's most unique attraction is Storybook Land, a set of canals taking guests through miniature gardens featuring scenes from Disney movies (and even animated shorts) as well as other fairy tales; Casey Jr.'s Circus Train also provides a similar experience. Then there's the famous Matterhorn, where you can ride bobsleds through caves and past the Abominable Snowman. Disneyland's Fantasyland also has several dark rides that cannot be found at Disney World: Mr. Toad's Wild Ride, Alice in Wonderland, Snow White's Scary Adventures, and Pinocchio's Daring Journey. So it's hard to decide which Fantasyland is better as for the rides shared in common between the parks, we'll examine each closely below.
Dumbo the Flying Elephant
Both Dumbo attractions are now sadly far away from the main castle; I remember fondly riding Dumbo just as the fireworks went off one night. However, Disney World has used Dumbo's new location to expand the ride. Now Magic Kingdom features two aerial carousels at Dumbo, doubling the ride capacity.
Moreover, the wait queue now takes guests through a circus tent. There, kids can have fun in a playground, making the line less boring for guests and keeping them away from the hot sun. With that in mind, Magic Kingdom has by far the better Dumbo attraction.
It's a Small World
It's a little hard to determine the better Small World version, as each has its own unique pros and cons. Disneyland's Small World stands out with its magnificent outer aesthetic. Whereas Magic Kingdom's Small World has its palace-like entry area concealed behind a rather drab outside, Disneyland's gleams with a tall and beautiful façade. Its abstract design offers a wonderful welcome to the cheery trip around the world.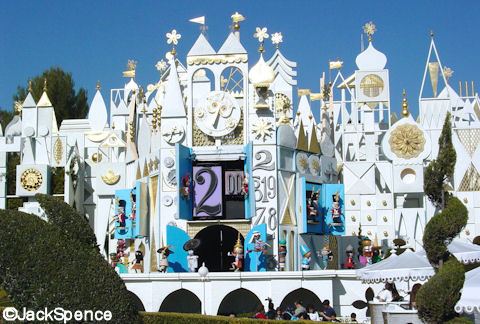 On the other hand, the interior presentation of Disneyland's Small World has become controversial in recent years due to a new element: character cameos. New dolls representing movie characters like Lilo, Ariel, and Hercules show up in their respective countries. While some people appreciate the tributes to Disney films, others dislike how they distract from the original dolls, first designed by famed Disney artist Mary Blair. If you want something more like the original ride, Magic Kingdom still has only original-style dolls. Therefore, I personally prefer Magic Kingdom's.
Carousels
Both parks have classic carousels: King Arthur Carousel in Disneyland and Prince Charming Regal Carrousel in Magic Kingdom. Both are basic carousels with not that many differences aside from aesthetic theming. Disney World's is slightly larger, built to carry 99 passengers compared with Disneyland's 68 horses. Also, Prince Charming's decorations, featuring scenes from Cinderella, fit better with the overlooking castle, so I'll give the win to Magic Kingdom.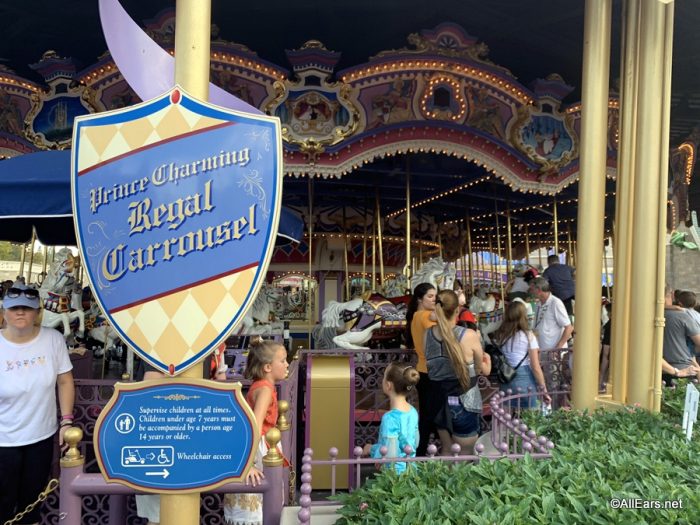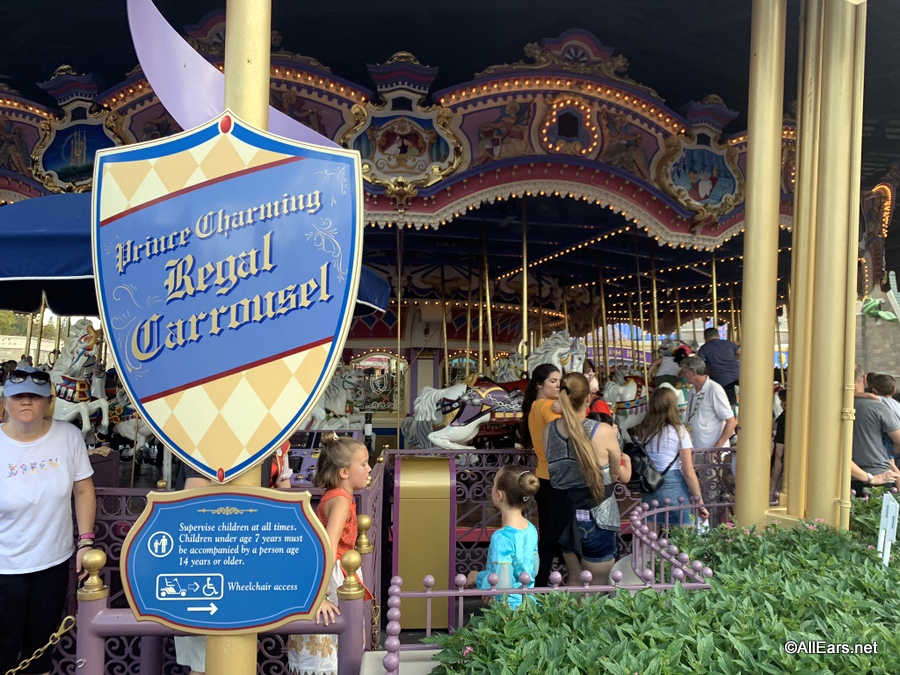 Mad Tea Party
The two versions of this Alice in Wonderland-themed ride do not differ that much except on one significant detail: roofing. Disneyland's version is open-air, which means it can't run on rainy days. Magic Kingdom's on the other hand, has a roof, helping avoid that problem while also providing much-needed shade on hot days. With that in mind, Magic Kingdom comes out on top.
Peter Pan's Flight
Overall, the two versions of Peter Pan's Flight are very similar, sharing characters and scenes but mixing around the order and presentation. For instance, while both rides start out at the Darling house, Disneyland's boarding area has you take off over London's rooftops before entering through the window, whereas Magic Kingdom's start has murals of Neverland. Also, rather than transition from a distant Neverland to the Skull Rock and pirate ship scenes, Magic Kingdom gets closer to Neverland, with scenes like Mermaid Lagoon and the Indian village happening sooner than at Disneyland. Plus, Magic Kingdom has improved the track so that the ride continually moves even during boarding, speeding up the line.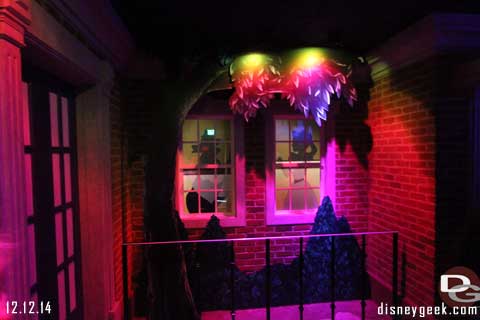 But by far the greatest difference comes not from the actual ride but the wait queue. As part of efforts to make waits for various rides more pleasant, Imagineers have turned Peter Pan's wait at the Magic Kingdom into an immersive experience. The line now takes you on an adventure outside and inside the Darling house, and fans of the movie will recognize all sorts of callbacks to the film. While in the nursery, you can entertain yourself by watching Tinker Bell fly around as a magical light, and play games like ringing bells with your shadow. However, other parks like Disneyland lack the updated queue. Due to the improvements to the start of the adventure, I feel that Peter Pan's Flight is better at the Magic Kingdom.
The Many Adventures of Winnie the Pooh
Found in Critter Country at Disneyland and in Fantasyland at Magic Kingdom, this Pooh-themed ride covers the events of Winnie the Pooh and the Blustery Day. However, the presentation differs between Parks. The original version at Magic Kingdom follows a straightforward narration of the movie's events, starting with the blustery day and culminating with the flood and Piglet's rescue. It also uses giant pages to make it seem as if you've entered the storybook.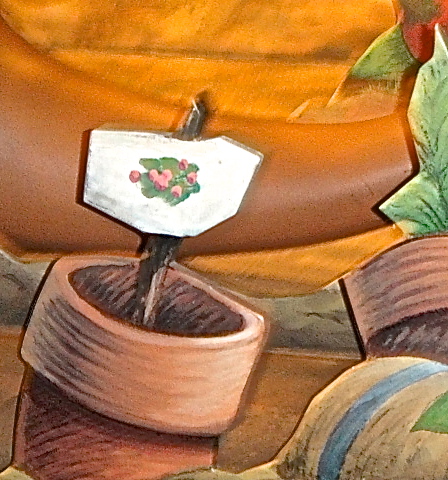 At Disneyland, the ride mixes the events up, jumping from the windy day to the flood to the heffalumps and woozles. In addition, it significantly cuts down scenes like Tigger's bouncy introduction and entirely removes scenes like the visit to Owl's house. Aside from the actual ride, the wait queues differ: Magic Kingdom's has immersive displays and games, while Disneyland's is just a standard, dull line. Due to Magic Kingdom's improved queue and better storytelling, I consider it the better of the two versions.
Adventureland
While both parks have similar attractions in Adventureland, Disneyland has maintained a more coherent theming, keeping a jungle aesthetic throughout in both rides and decorations. Magic Kingdom's, in contrast, mixes in several different themes. In addition to the common jungle adventurer theme, its Adventureland also has a more Arabian section near the Magic Carpets of Aladdin, as well a section for Pirates of the Caribbean.
While Disneyland lacks the Magic Carpets, it does have the Indiana Jones Adventure ride, taking guests into a dark, cursed temple that continues the common theme of jungle exploration. So as a whole, Disneyland's Adventureland is probably the better of the two, but let's check out the individual shared rides.
Jungle Cruise
While the two Jungle Cruises utilize most of the same animatronics and jokes, the order changes between park. At Disneyland, the Asian section with the bathing Indian elephants comes near the start of the ride, rather than at the end. Also, some animals only appear at one park or the other: Disneyland throws in piranhas, while Magic Kingdom has mischievous monkeys.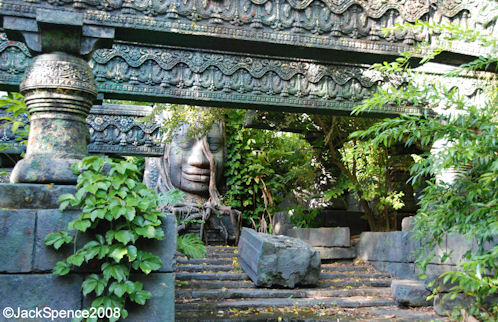 Out of the two, Disneyland's is more exciting in some ways: the skipper fights off the hippos with a gun, and man-eating piranhas try to attack the boat. That said, I prefer Magic Kingdom's version. It actually takes you inside the ancient temple, and that combined with the bathing elephants makes for a more satisfying conclusion to the adventure.
Enchanted Tiki Room
The two Tiki Room shows are mostly the same, aside from a few changes such as the central fountain at the Disneyland version. Another difference is with the "windows" inside the Tiki Room. At Disneyland, the windows just show overgrowing plant fronds, but at Magic Kingdom, each window shows a picturesque island view, one that even changes during the climactic thunderstorm.
But the biggest change between the two is with the pre-show. Disneyland's version starts off with an educational video about the history and ecology of Hawaii, before then letting guests see a pre-show with talking tiki idols. In contrast, Magic Kingdom's pre-show consists of humorous introductions by toucan brothers Claude and Clyde "Birdbrain", as they retell the story of how they discovered the mystical Sunset Pavilion. While the tikis are interesting, I enjoy the pre-show more; that and the more immersive windows make me rate Magic Kingdom's higher.
Treehouses
Both parks initially hosted the Swiss Family Treehouse (based on Disney's live action film Swiss Family Robinson), but in 1999, Disneyland converted theirs into a Tarzan-themed version. It now resembles the treehouse that Tarzan's parents converted their wrecked ship into. Both versions are well-done, testaments to Disney Imagineering, but I feel that Tarzan's Treehouse has lost a few things in its transformation.
One of the fun things about the Swiss Family Treehouse is seeing all the clever ways that the family adapted what they had to their new life, from rotating bamboo buckets for fresh water to a clamshell vanity compact in the bedroom. Tarzan's home is much blander in that respect. Plus, the cartoonish characters contrast sharply with the otherwise realistic setting. Both are fun, but I like Swiss Family Treehouse a little more.
Pirates of the Caribbean
Disneyland's Pirates ride actually resides over in New Orleans Square (more on that section later), reflecting how this version starts out in a Louisiana bayou. That version also has a longer pre-raid phase, taking you through gold-filled grottos before encountering a haunted ship and skeletal pirate that comes alive.
Magic Kingdom's ride, found in Adventureland, has a more Caribbean focus from the start. Plus, it has a quick plunge right before the attack on the town. Even so, aside from differences in the opening stage of the ride, the latter parts are pretty much the same. I find the first section a little more interesting at Disneyland, so it gets my vote.
Frontierland
Interestingly, Magic Kingdom's Frontierland contains rides that are found in two separate areas at Disneyland: Frontierland and Critter Country. Critter Country has Splash Mountain as well as The Many Adventures of Winnie the Pooh, which is at Fantasyland in Magic Kingdom. The two areas are merged together at Magic Kingdom.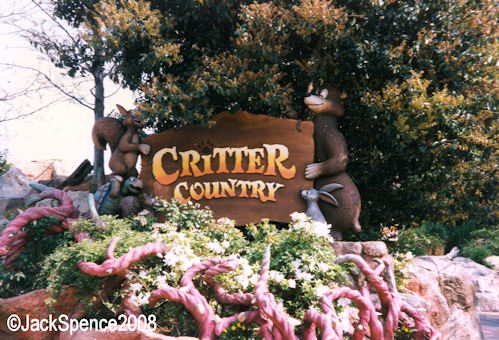 Most of the attractions are the same between the two parks, but Disneyland's Frontierland also hosts the nightly Fantasmic spectacular. In addition, Disneyland offers river tours aboard a full-size reconstruction of the historic Columbia, the first American ship to circumnavigate the globe. On the flipside, while Country Bear Jamboree closed at Disneyland in 2001, it continues to play at Magic Kingdom's Frontierland. Regarding the rides that Magic Kingdom's Frontierland shares in common with Disneyland's Frontierland and Critter Country, here are my thoughts:
Big Thunder Mountain Railroad
While the two roller coasters are mostly the same, they have different backstories. At Disneyland, the mines were abandoned after an earthquake, while at Disney World, the mine suffered a terrible flood. This in turn influences the setting of the ride, with Magic Kingdom's passing by the flooded town.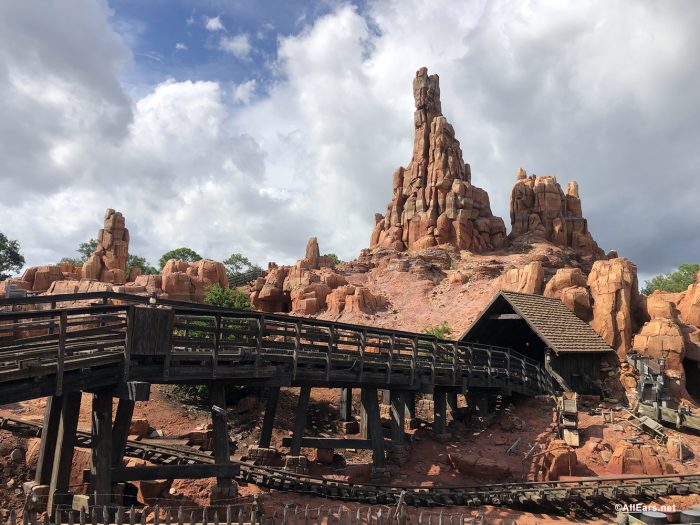 Also, there are some differences in the surprises encountered on the ride, with guests encountering dynamite at Disneyland and an earthquake at Magic Kingdom. Overall, both versions of the ride are great, so I'd call it a draw between the two of them, with maybe Magic Kingdom slightly in the lead due to its larger size.
Splash Mountain
Both versions of Splash Mountain follow a similar narrative, but the two also differ in a couple of ways. Disneyland includes an extra scene after Brer Rabbit is caught, in which mothers warn their children to stay away from the Laughin' Place, or else they'll end up doomed like Brer Rabbit.
On the other hand, Disney World's log flume vehicles are larger and fit multiple people per row, whereas Disneyland only has room for one person per row. Also, the lighting seems to be a little better at Magic Kingdom, and it has a couple extra scenes with Brer Fox and Brer Bear. It's a tough choice, but I'll go with Magic Kingdom's version.
Tom Sawyer Island
Originally designed after the classic Mark Twain novel The Adventures of Tom Sawyer, this rustic island has been a staple at the Disney parks, offering kids the chance to explore and have adventures. However, while Magic Kingdom's version has kept most of the original elements, including the Fort Wilderness outpost, Disneyland's has changed significantly. Most of Disneyland's island has become Pirate's Lair, with the 19th century Tom Sawyer features converted into pirate equivalents.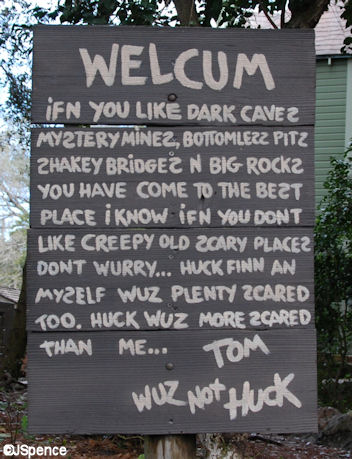 I'll admit that the new pirate features are quite intriguing, and it offers more opportunities for young kids to explore and have fun. But I still find the change somewhat discomfiting. I just feel that the new theme doesn't fit with the overall concept of Tom Sawyer. The reasoning that Tom and Huck are playing pretend with pirates sounds like a loose interpretation at best. The linkage is especially extraneous given how the pirate theming is specifically based on Pirates of the Caribbean, with Jack Sparrow himself playing a role in the games. If they renamed the island to match the new theme, I'd feel more comfortable about it, but for now, Tom Sawyer Island has more consistent and original theming at Disney World.
New Orleans Square and Liberty Square
While these two areas are named differently, they fulfill somewhat similar roles at each park as a historic American-themed area. New Orleans Square in Disneyland takes inspiration from antebellum Louisiana, while Magic Kingdom's Liberty Square has a Revolutionary-era theme. Liberty Square even recreates the famous Liberty Bell and Liberty Tree.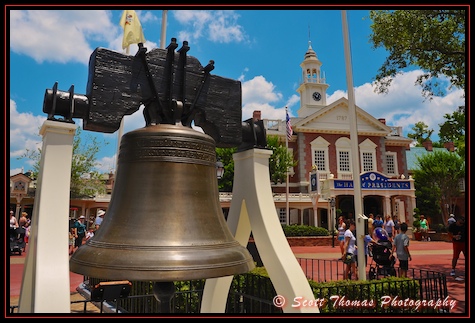 Out of the two areas, I like Liberty Square more, as its theme is more distinct and memorable. There are not too many direct attractions at either land: New Orleans Square has Haunted Mansion and Pirates of the Caribbean, while Liberty Square has Hall of Presidents and Haunted Mansion. We've already discussed Pirates and Hall of Presidents, so now let's take a look at the Haunted Mansion.
Haunted Mansion
Out of the two versions of the Haunted Mansion, Disneyland's has the most fitting aesthetic, since the southern-style manor meshes well with New Orleans Square. In contrast, the Haunted Mansion doesn't quite fit with the Colonial/Revolutionary theme of Liberty Square. Even with some changes to the mansion's exterior, it still seems to fit with a later time period. But the outer aesthetics aren't a big issue, especially when both versions are intriguing, with morbidly humorous graves and other fascinating features before you even enter the house.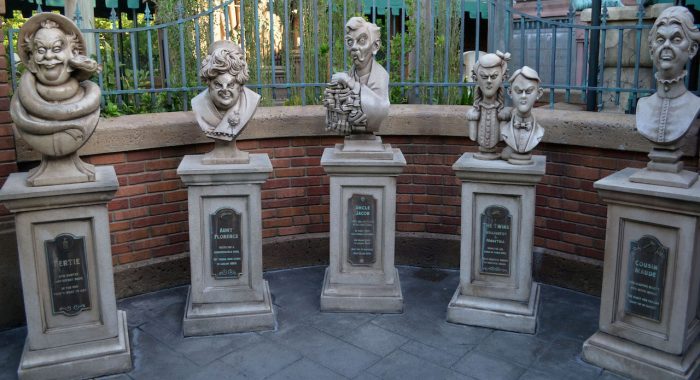 Inside, the tours are very similar, but Magic Kingdom's mansion expands the content. Entirely new segments, such as the haunted library, the spectral concert, and the phantom staircases, all add to the eeriness of the experience. Plus, the spooky paintings that change with flashes of lightning, originally found in the pre-ride area in Disneyland, get moved to the actual ride in Magic Kingdom. Due to the additional sections that highlight the Haunted Mansion's creepy and ethereal atmosphere, I prefer the Magic Kingdom's version the most.
Tomorrowland
Both versions of Tomorrowland try to maintain a general sense of sci-fi attractions but have overall inconsistency with theming. Rides can range from Space Mountain to Buzz Lightyear to Star Wars. In regard to a general sci-fi theme, I think Disney World does a somewhat better job. I like how they still have some fun Tomorrowland posters advertising things like hover hotels and antique rocket shows. Most of all, though, I like how they still have the PeopleMover tour: a unique transit system that Walt Disney originally envisioned for his utopian community at EPCOT. The elements in my opinion give more character to Tomorrowland.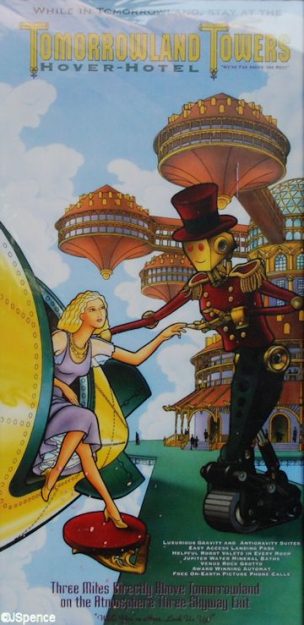 On the other hand, Disneyland does have some different attractions. The Finding Nemo Submarine Voyage takes guests under the sea with Nemo and friends, for instance. Also, Star Wars fans can check out the exciting Star Tours ride, as well as the Launch Bay walk through exhibit. That said, Star Wars rides are also available at Disney World, albeit at Hollywood Studios. In addition, Magic Kingdom's Tomorrowland has its own unique attractions, including Carousel of Progress, Monsters Inc. Laugh Floor, and the upcoming Tron Lightcycle Run. Overall, I like Magic Kingdom's a little more. But how do the shared rides compare? Here's my scoop on them:
Astro Orbiter
It's hard to decide which version of the Astro Orbiter is better, since aside from a few minor aesthetic changes, they're pretty much the same at each park. I like the planet decorations at Magic Kingdom a little more, but that's just my personal preference. Both of them are lots of fun to ride.
Autopia/Tomorrowland Speedway
Out of these two racecar-style tracks, the original Autopia ride from Disneyland stands out for a couple of reasons. First of all, the ride has more consistent sci-fi theming. Even before boarding, videos in the wait queue showcase astronauts getting ready for the drive. Once you take off, you'll see robotic animals, astronauts, and more. Plus, the scenery has more variety, passing through woods and by the water.
In contrast, Magic Kingdom's track is blander. Moreover, expansions to the rest of Magic Kingdom have led to the Tomorrowland Speedway drastically shrinking in size over the years. Therefore, I vote for Autopia.
Buzz Lightyear
While the names of the ride differ – Astro Blasters in Disneyland and Space Ranger Spin in Magic Kingdom – they follow the same basic formula of shooting targets from a spinning cart. However, Astro Blasters creates a more engaging experience through an interesting backstory. Tying in with Buzz's adventures in the animated Star Command show, Disneyland's wait queue gives you more details on Zurg's evil plans, making things more exciting.
In addition, unlike Disneyland, Magic Kingdom's laser guns can't be removed, inhibiting more flexible shooting. Other than those details, the rides are pretty much the same, aside from Zurg appearing sooner in the Disneyland version. So overall, I'd lean toward Astro Blasters.
Space Mountain
When comparing the two versions of Space Mountain, you have to consider multiple factors. First, Space Mountain was initially built for Magic Kingdom and was later squeezed into Disneyland. This meant that Disneyland's version had less space to work with, leading to there only being one track instead of two. In contrast to Disneyland, Magic Kingdom has the Alpha and Omega tracks for more variety. Plus, Disneyland's location for Space Mountain is a little more out of the way for visitors.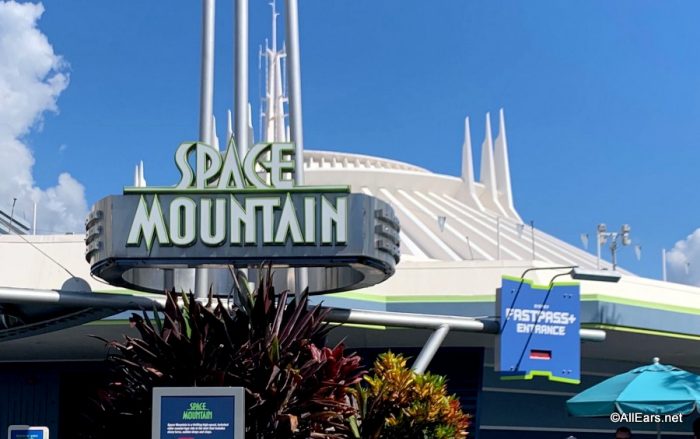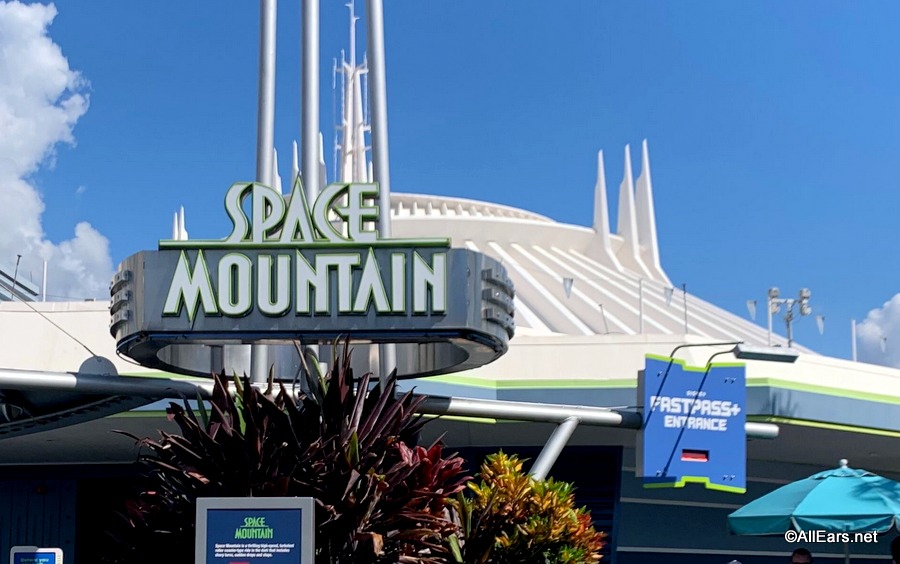 On the other hand, the past experiences at Magic Kingdom allowed Imagineers to improve things when importing it to Disneyland. The cars at Disneyland can hold two passengers side-by-side per row instead of just one person per row, increasing capacity and letting you share the experience with someone. Similarly, the jerkiness of the ride has been tempered, allowing for a smoother adventure. Also, while Magic Kingdom just has random space noise, Disneyland keeps you immersed in the experience with mission control updates straight from your rocket's speaker system. With these factors in mind, Space Mountain in Disneyland wins the race.
Mickey's Toontown
This area only appears at Disneyland, though Magic Kingdom had a similar section until 2011. Focused on the more cartoony Disney characters like Mickey, Donald, and Goofy, the area mostly features kid-themed attractions such as playgrounds and meet-and-greets. It also contains the Roger Rabbit's Car Toon Spin dark ride. That said, Mickey & Minnie's Runaway Railway will open there in 2022, adding some new variety to the section.
In conclusion, while it is difficult to compare the two amazing parks, I personally like Magic Kingdom more. With more space and new ideas, Imagineers took what first started at Disneyland and found all sorts of ways to make it even better. But Disneyland shouldn't be ignored, either. It offers a nostalgic look into Disney's rich history, and many fun rides are only found there. As each park continues to grow and change, we can expect many more magical adventures at both Disneyland and Disney World.
Which park is your favorite? Let us know in the comments below. 
Join the AllEars.net Newsletter to stay on top of ALL the breaking Disney News! You'll also get access to AllEars tips, reviews, trivia, and MORE! Click here to Subscribe!