You already know you can find tee shirts, pens, magnets, toys, and other classic souvenirs in Disney Springs, but with the expansion of the dining, entertainment, and shopping district over the past several years, there's a lot more on the shelves than you might think. We're taking a look at eight things you'd never think you could buy in Disney Springs.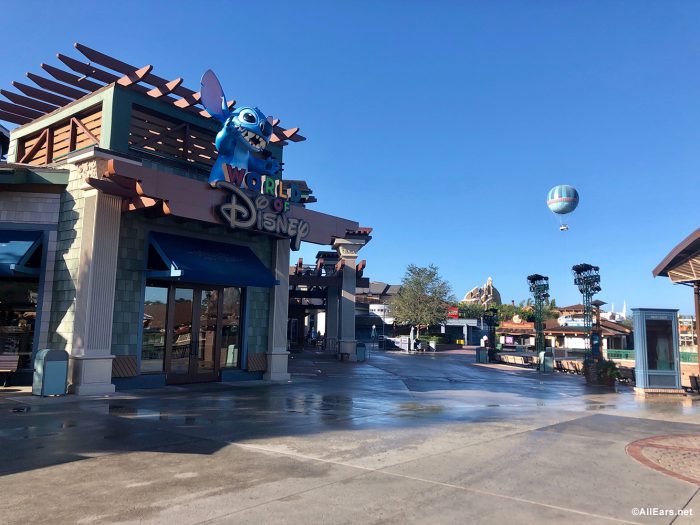 1. Allergy-Free Breads/Pastries 
Food allergies can be very troublesome for people, especially when it limits their ability to eat certain kinds of foods they'd otherwise love. And on vacation? It's even more of a bummer!
That's why when Erin McKenna opened her first bakery in New York City in 2005, one of her passions was to "create a bakery free of harmful ingredients." And the pastry chef has brought this approach to Erin McKenna Bakery NYC in Disney Springs, too! Her diverse offerings of breads, rolls, cupcakes, cookies, and more are made with carefully selected ingredients to meet the needs of vegan, kosher, allergy-sensitive, and health-minded customers.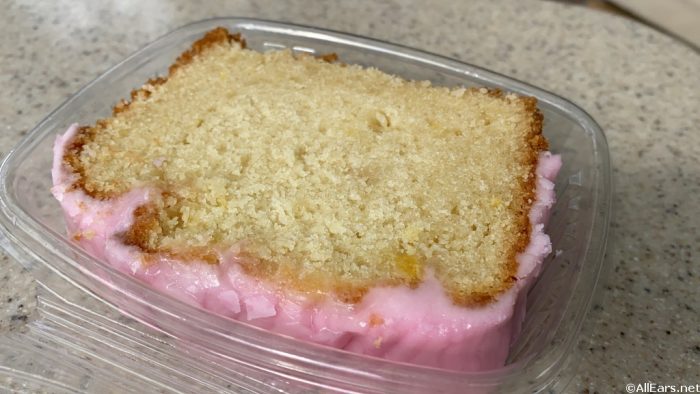 Disney Springs' branch of Erin's bakery maintains her brand's steadfast dedication to serving delicious breads and pastries that everyone can enjoy regardless of dietary restrictions or preferences. Menu items are free of refined sugar, gluten, wheat, soy, dairy, and egg, and yet they hit all the right bakery notes.
2. Oyster Pearls
Sure, pearls are common in jewelry, but how many places let you take the pearl fresh straight from the shell? At Pearl Factory, you get to choose from a wide selection of oysters, and then you tap and open the shell to discover the surprise pearl inside just for you! This adds an element of curiosity to the experience, as you get to be a part of the process. And you don't have to wonder if the pearl is genuine – after all, you know exactly where it came from!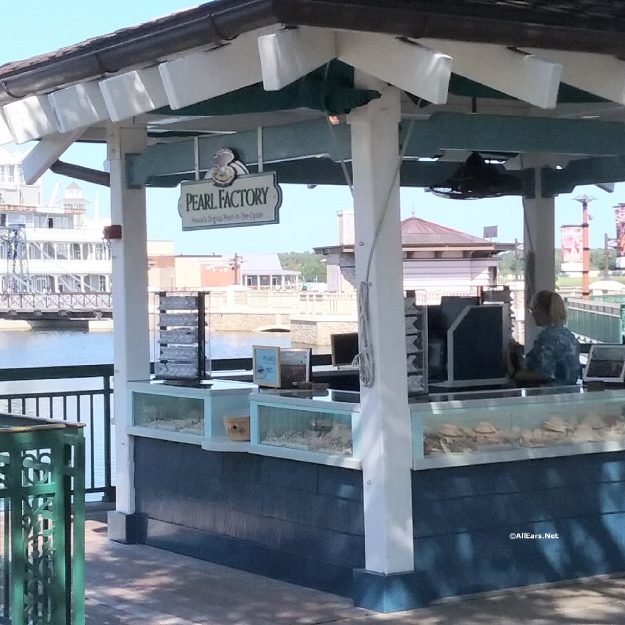 And while there are plenty of already-finished pieces to buy on the go here, the store's professional craftsmen are ready to hand-make the jewelry for you on the spot, too. Florida is one of only four states where you can find the Pearl Factory, so don't waste this opportunity while you're at Disney World.
3. Fancy Chocolate
There's nothing quite like fancy chocolates, and while there are plenty of straightforward candy options throughout Walt Disney World, Disney Springs is the place to go for top-notch ganache – a chocolate-cream mix used for glazes and fillings. The aptly-named Ganachery specializes in chocolate delights and offers the shop offers the finest in homemade milk and dark chocolate ganache squares. Made fresh by professionals using custom blends, the ganache is available in 16 different flavors.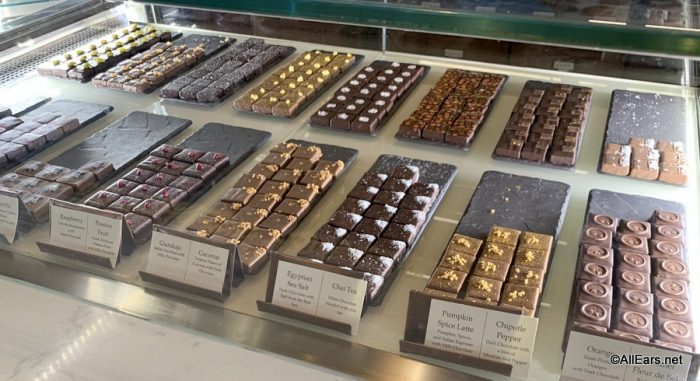 4. Kirigami Cards 
Lovepop takes the normal custom of pop-up greeting cards takes it to a whole new level, turning the cards into a form of art. Lovepop's style combines old and new methods for a unique and vibrant style of 3D card. The greeting cards are based on traditional kirigami, a Japanese art of folding paper to create three-dimensional marvels. And this is combined with state-of-the-art technology for amazing 3D results that literally pop right off the page.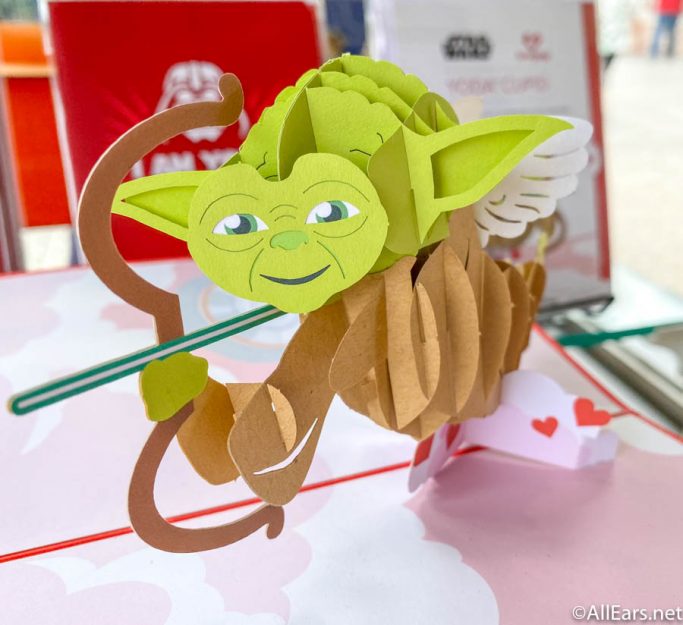 These professionally made greeting cards are perfect for all sorts of occasions, including birthdays, holidays, weddings, graduations, anniversaries, and more. Whatever kind of card you're looking for, Lovepop's modern kirigami style will give it a colorful flair that's sure to please the recipient.
5. International Soft Drinks
Sure, you can drink Coca-Cola almost anywhere, but have you ever tried one from Russia? At the Coca-Cola Store Rooftop Beverage Bar, you can try up to 16 different Coca-Cola style beverages from countries around the globe. And that's just the start of the fun. You can also make your own unique concoctions by mixing different drinks and ingredients together for crazy and refreshing combos. Not to mention that adults can try some of the bar's alcoholic smoothies.
6. Amphibious Vehicles
Want to combine the thrill of a vintage car ride with a trip across Lake Buena Vista? At Disney Springs, you can combine these two experiences into one with the rare, vintage Amphicars: amphibious vehicles capable of crossing both land and water. The 20-minute tour takes you around Lake Buena Vista, creating an exhilarating and refreshing ride like no other.
Weather permitting, the Amphicar tours run daily from 10AM to 10PM. The BOATHOUSE BOATIQUE accepts walk-up reservations for the tours, with current pricing of $125 per car. Also, buying $50 or more at either the BOATHOUSE or the BOATIQUE rewards you with $25 for Amphicar tours.
7. High-End Hot Fudge Sundaes
When it comes to chocolate, some of the finest comes from Ghirardelli, which has been in the chocolate business since 1852. And you can enjoy that high-end chocolate in a classic soda fountain shop setting harkening back to the brand's roots and its main location at Fisherman's Wharf in California — all without leaving central Florida!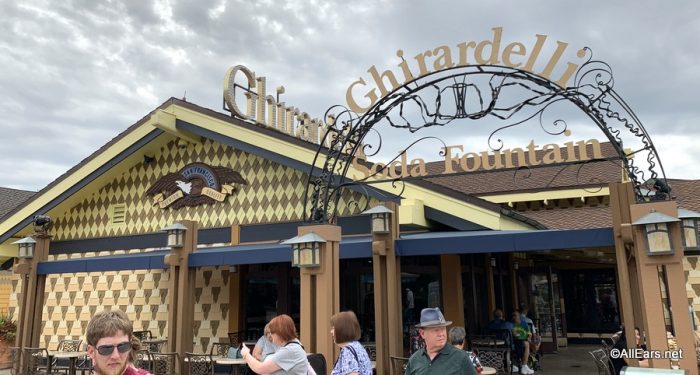 With all these unique purchases and more at Disney Springs, it's the perfect place to do some browsing (and snacking) while you're at Disney World.
What's your favorite thing to purchase or browse while you're at Walt Disney World? Let us know in the comments!
Join the AllEars.net Newsletter to stay on top of ALL the breaking Disney News! You'll also get access to AllEars tips, reviews, trivia, and MORE! Click here to Subscribe!