Earlier this week, we got a preview of Betsey Johnson's gorgeous new Little Mermaid collection that would be debuting as part of the Disney Designer collection!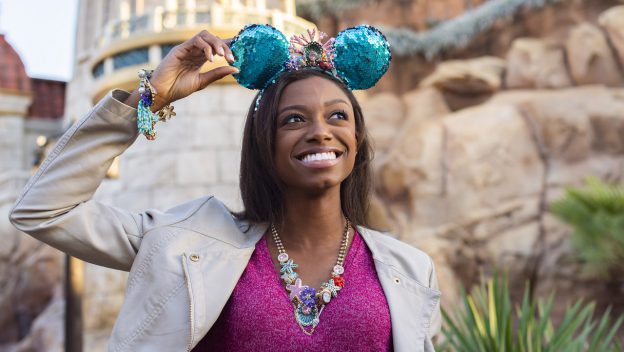 The Disney Designer Collections never fail to impress us! From the beautiful Floral Coach Ears, to the $600 pair from the BLONDS, we love seeing each new collection debut. And now, we got our first in-person look at the newest items from Betsey Johnson's collection!
The newest addition to the Disney Designer Collection takes inspiration from The Little Mermaid, with a variety of accessories that include plenty of seashells, trinkets, gizmos, and gadgets!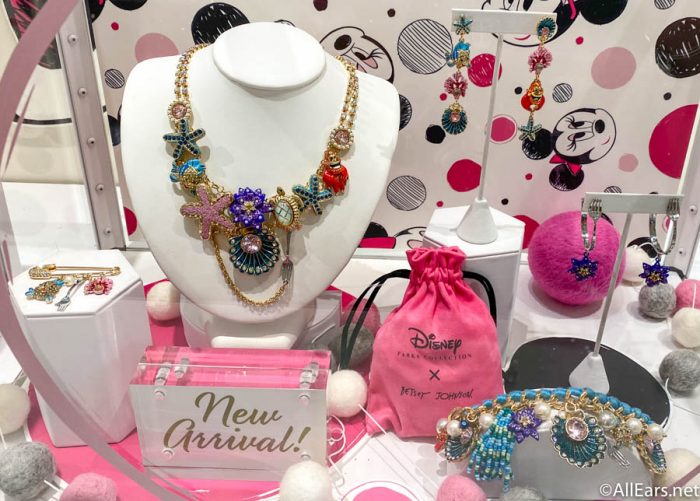 Of course, you can't have a Disney Designer Collection without a pair of Ears, and these Little Mermaid Ears are truly something special.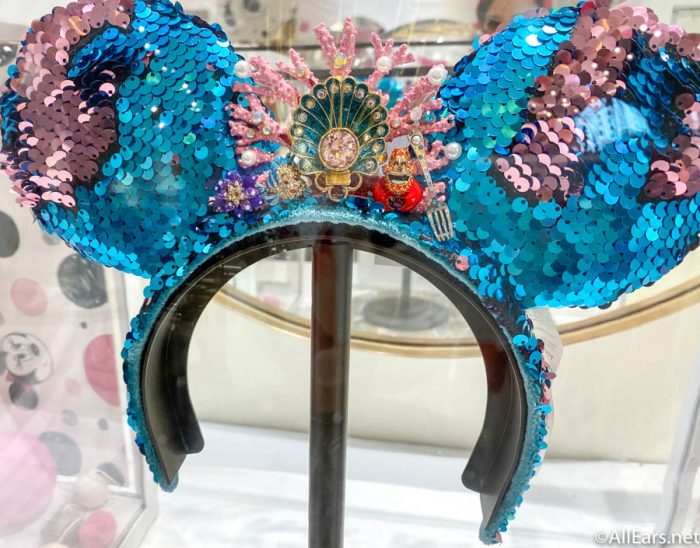 Available for $148, these Ears features color-change sequins, as well as a truly noteworthy display of bejeweled trinkets in the middle in lieu of the typical bow!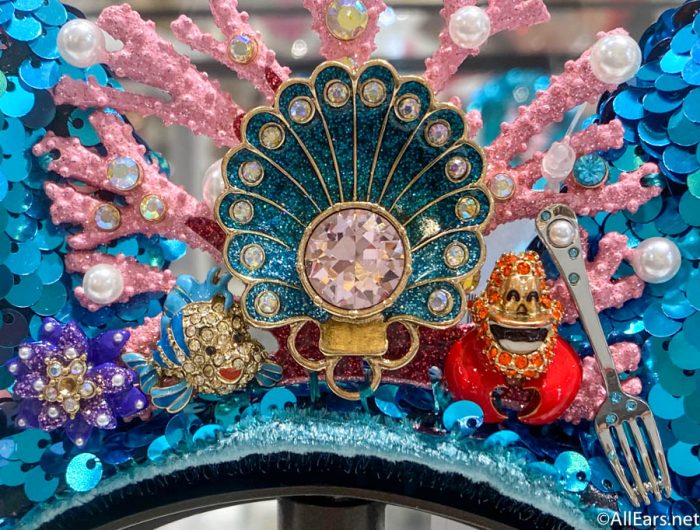 And the nautical fun doesn't stop there! Ariel would be proud of this gorgeous Little Mermaid Necklace, which features thingamabobs a-plenty.
Featuring seashells, coral, a dingle-hopper, and bejeweled Sebastian and Flounder, this showstopper is available for $175. It's pictured here with a gorgeous Little Mermaid Pin, available for $65.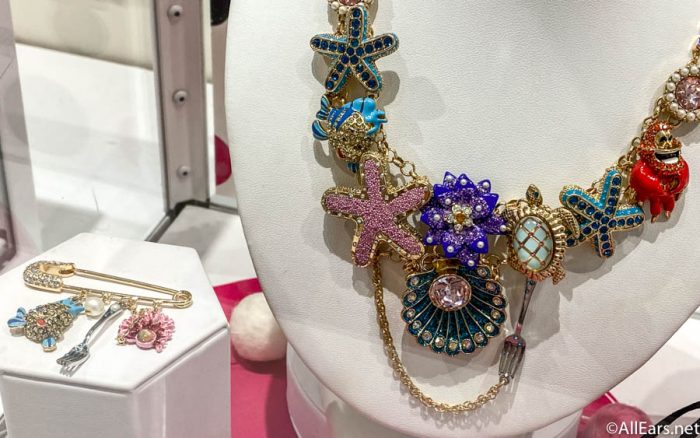 Speaking of dinglehoppers, we can't imagine a more stylish way to wear forks than with these Little Mermaid Earrings, available for $65.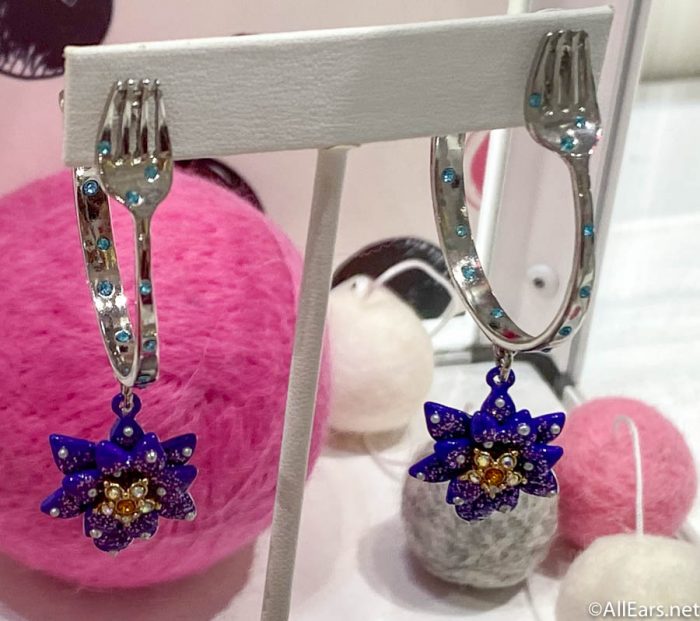 The collection also features another pair of earrings — instead of hoops, these dangling Little Mermaid Earrings feature shining shells, coral, Sebastian, and Flounder! You can pick them up for $75.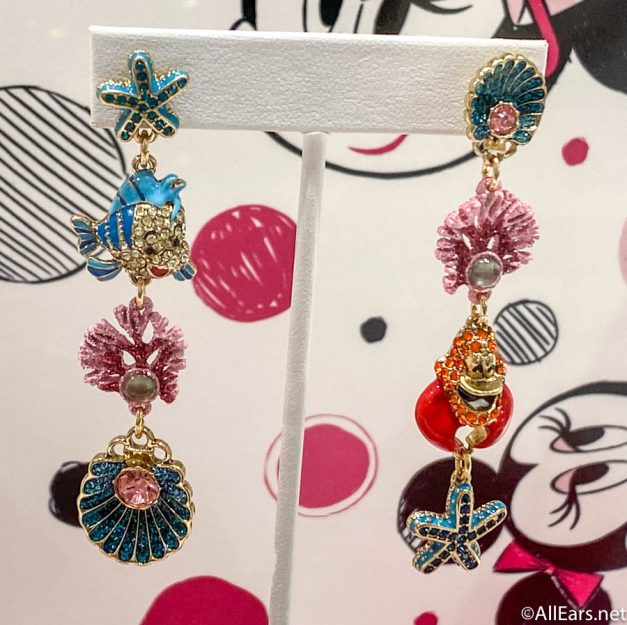 You don't need to travel under the sea for this lovely collection — we found it in its entirety at Ever After in Disney Springs! All the accessories except for the Ears are also available now on shopDisney, where the Ears will be available for purchase in March!
Are you excited to snag the anything from the newest Disney Designer Collection? Tell us in the comments!