Coming out this week is the latest addition to the roster of Disney+ original features, Timmy Failure:  Mistakes Were Made.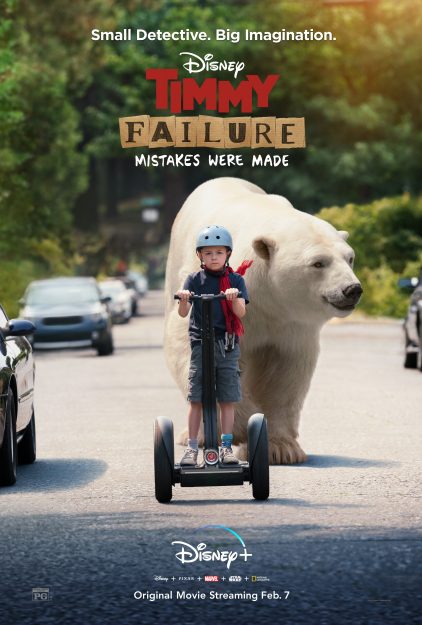 To celebrate the premiere, some of the stars of the film came out to the Walt Disney Studios last week to talk about their experiences making the movie, Portland, and what it all means.
Based on the original book by Stephan (Pearls Before Swine) Pastis, the film introduces us to Timmy Failure who finds that his mundane life as a grade-schooler and son to a struggling single mom pales in consideration to running his detective agency with his 1,500 lb polar bear partner, Total.
On Timmy Failure's themes:
Lovibond:  "You can never quash someone's imagination.  You should never do that, and it's the worst, most cruel thing you can do to a child, to tell them not to engage their imagination…It's such a simple message, but it needs amplifying."
Bornheimer:  "You know, one of the things about Portland, and one of the reasons Tom ( McCarthy, Director) wanted to set it in Portland, is that it's a city that celebrates its uniqueness, and celebrates its weirdness, and one of the themes…you know, 'only normal people are normal…'  The city and the characters and the story all reflect that, and all celebrate weirdness and uniqueness and I loved that about it from the get-go.
"I also just loved the simple message too, along the lines of imagination, of hitting an age when you have a decision to make about your imagination on fostering it, but then adding accountability to it.  I think the strain of this movie about whether or not Timmy understands accountability is played out very simply but very gracefully and well-put in this movie."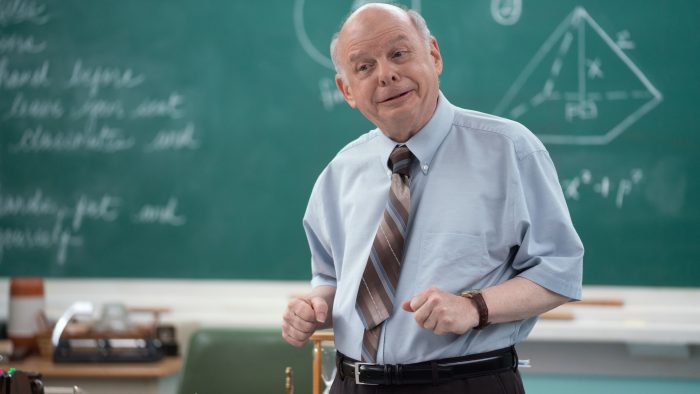 Shawn:  "It's also a movie about a single mother without much money trying to cope with raising a kid.  It's, I thought, a wonderful portrait of that situation and…I don't think we even learn  what her jobs are, but her condition of being terribly stressed is very realistic."
Bornheimer:  "I think it's more relatable because we don't know.  I think we fill in our own occupation of the two or three jobs she has to have."
Lovibond:  "I love that Disney has done that.  That she doesn't look like some of the other mums that you see, she's got tattoos and got the crazy purple hair and she's not there a lot of the time because she's constantly working.  She's…as Portland would say, 'stay weird,' so she has."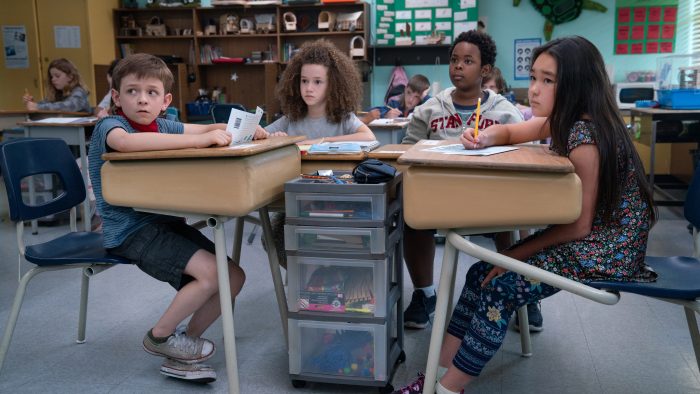 On how each kid relates to their characters:
Coleman:  "I think one of the reasons I might be like my character is she likes to speak up for things she believes in, especially with global warming happening and…everything that's happening, and I want to be able to do something about it and make a change.  So that's why I relate to Molly Moskin:  She's strong and passionate about things she supports and I wish everybody could be like that."
Carrier:  "It's hard to connect to my character–she's evil, I'm not evil."
Fegley:  "I'm a little different from Timmy, but I definitely have some similarities.  He doesn't think through things sometimes twice, he kind of just acts spontaneously, which I think sometimes I do as well.  He sometimes does things, also before he's finished in other things…I just always jump into the next thing sometimes before finishing things–which it may not be the best thing, okay, but I'm eleven years old and I'm working on it!"
Kei:  "You know, I think I can connect to Rollo, because he doesn't really want to get in trouble much, and he gets good grades, and I can say the same thing…I think I can connect to Rollo in that way in that I think twice about things before I do them.  Most things."
Fegley:  "So you're just saying that you're the opposite of me, and you have this problem solved?!"
Kei:  "Mm-hmm."
Timmy Failure:  Mistakes Were Made premieres on February 7, 2020, streaming only on Disney+.
Questions?  Comments?  Suggestions?  Let us know below!
Be sure to follow @allearsnet on Instagram and Twitter!
Check out our YouTube Channel for reviews, news, information and more!
Click below to subscribe to the AllEars® newsletter so you don't miss any of the latest Disney news!