Have you ever wondered how Disney characters would live in the real world? While we might have a good idea of how Cindy is living it up in her castle, what about how Elsa would live in the modern world? Or Merida?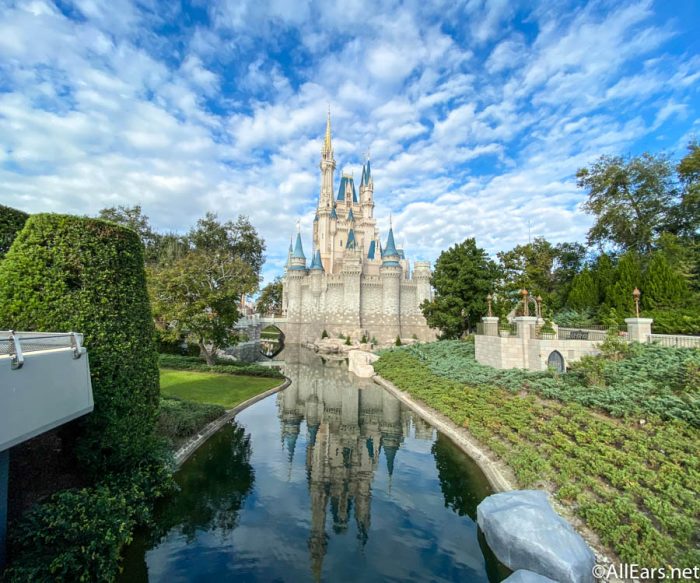 Angie's List has dreamed up how some of our favorite Disney characters would live if they had their own tiny-house. Their creative designs are just as gorgeous as you would imagine, so let's take a look!
Belle from Beauty and the Beast
We can't think of a more relaxing place for our favorite bookworm princess! Belle's imagined tiny house consists of a modest wardrobe, stone fireplace, and books everywhere! No word yet on if any of the furniture is enchanted…
As for the exterior, Angie's List modeled it off of the cottage where Belle and her father live, a theme we definitely see coming through in the design. Is it weird if we say we totally want to live here? Belle's got some good taste!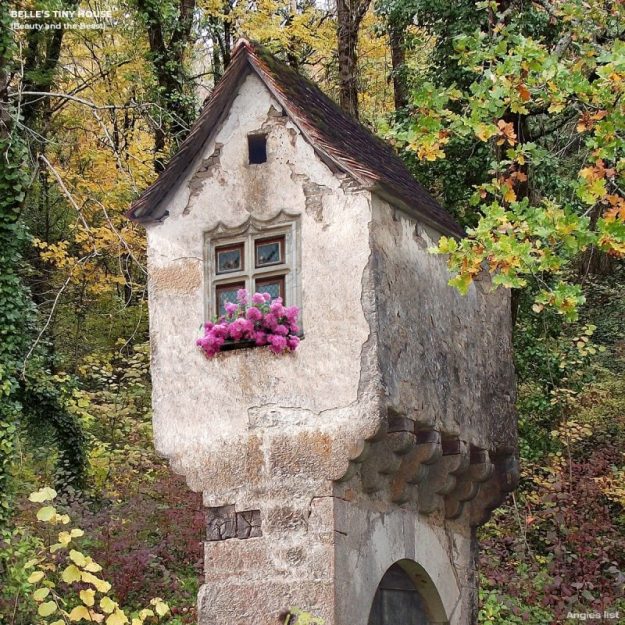 Woody from Toy Story
What better place for a cowboy to live than a heavily western-inspired house? In designing Woody's dream abode, the Angie's List team went for a 'vintage'-vibe, incorporating plenty of rustic design elements and plenty of wood in the interior.
The western-feel continues on the outside, with a wraparound porch complete with some rocking chairs!
Merida from Brave
Taking inspiration from the Scottish princess, Merida's home is filled with plenty of hardwood floors and stone elements. We love the touch of the chandelier, which was inspired by Merida's curly locks!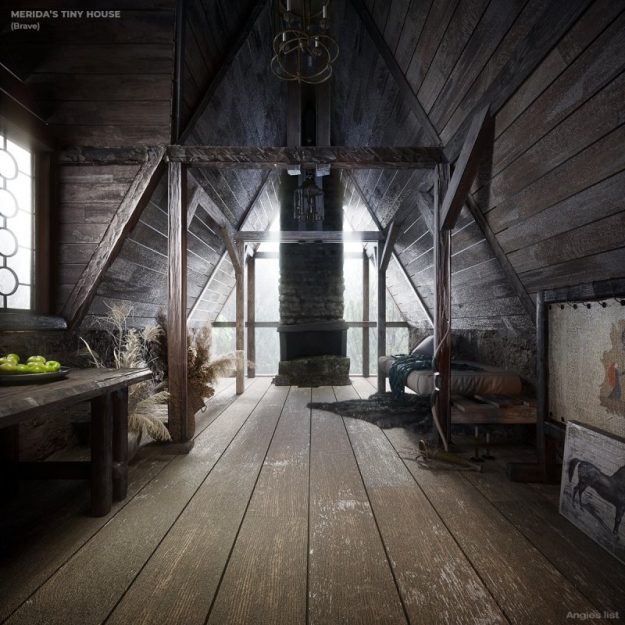 The outside is breathtaking, with a shape "inspired by real-life Scottish castle", and an overall rustic feel that we think Merida would love.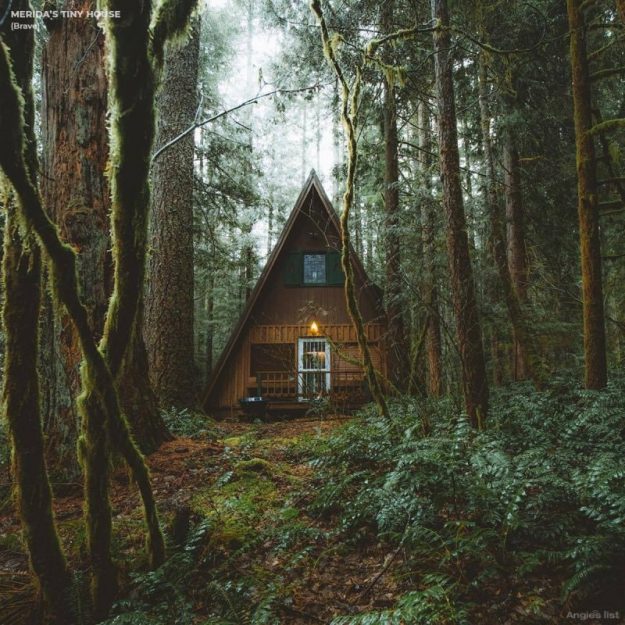 Elsa from Frozen
We didn't even need to read who this one belonged to — it's Elsa through and through! The Frozen princess' home is filled with royal blues and pastels, with lots of snowflake-shaped designs throughout.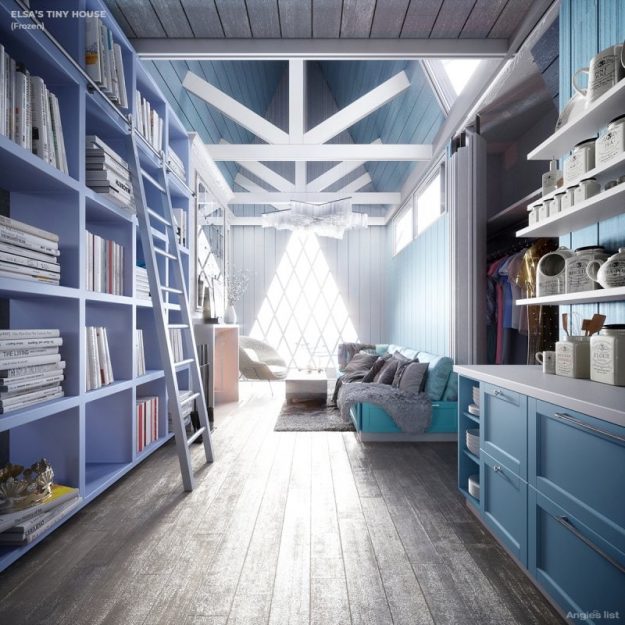 In typical Elsa fashion, her home is located in a winter-y wonderland! The large window not only allows plenty of light into Elsa's cozy house, but also is designed with Norwegian influence that's very apparent in the Frozen series.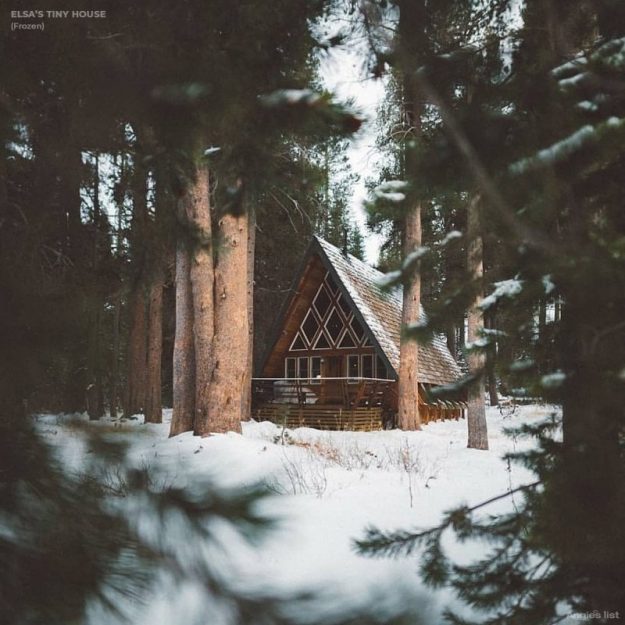 Mulan from Mulan
Mulan is very much an independent, strong woman, and Angie's List designed her house accordingly. The design is Eastern-inspired, with architecture that is "well-organized and streamlined".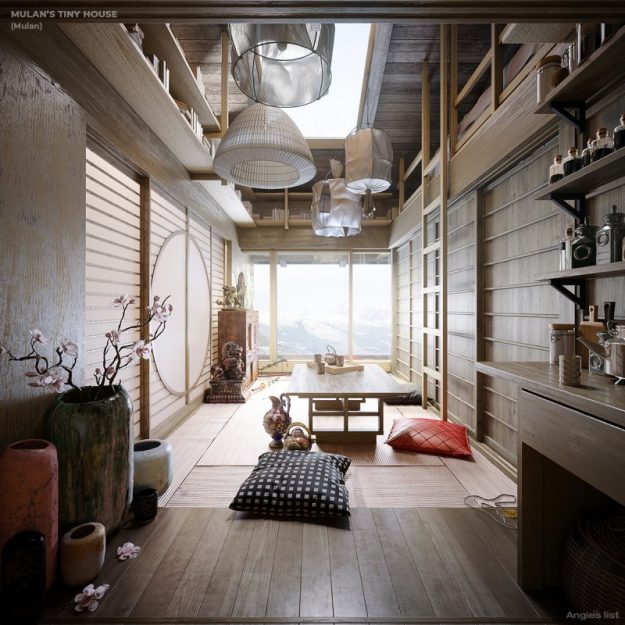 Outside, the house features "Japanese-style side panels", as well as a Zen garden.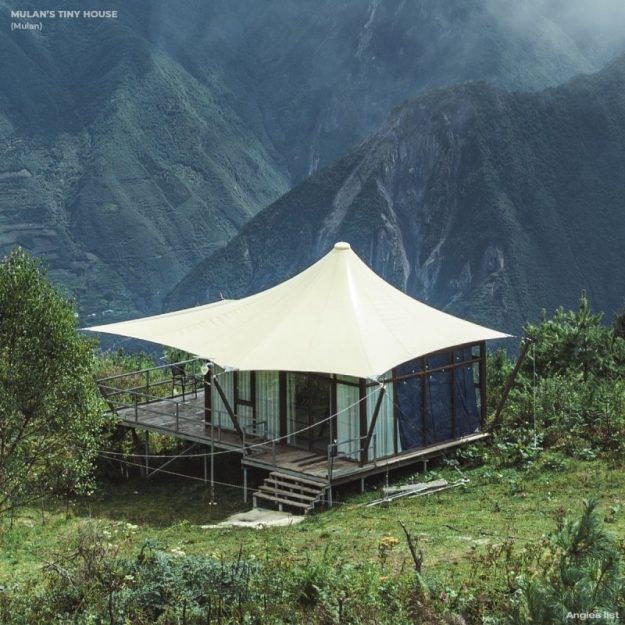 Jack Skellington from Nightmare Before Christmas
What better way to represent Jack Skellington than a tiny home that represents both Halloween and Christmas all year long? Skellington's home is very fittingly gothic-inspired, with a lit-up Christmas tree and Jack-o-Lantern on full display!
The outside of the house is perfectly spooky, and definitely looks like the haunted house we imagine Jack would pick!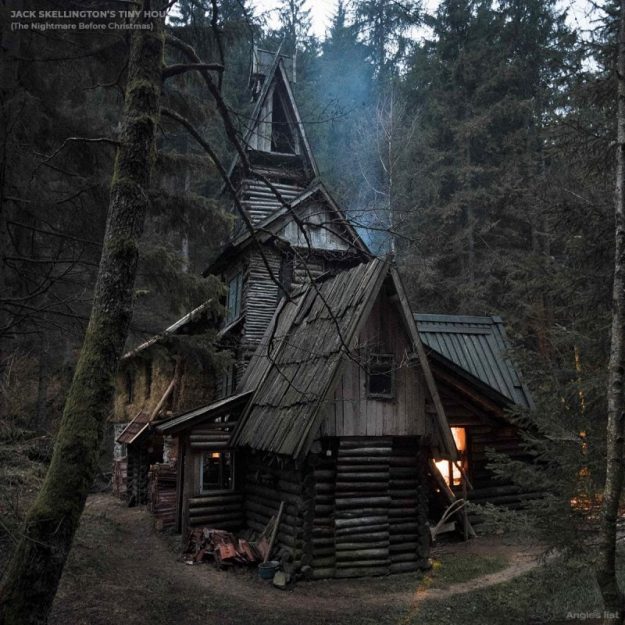 Source: Angie's List
Which of these imagined tiny home designs is your favorite? Let us know in the comments below!
Join the AllEars.net Newsletter to stay on top of ALL the breaking Disney News! You'll also get access to AllEars tips, reviews, trivia, and MORE! Click here to Subscribe!