The Epcot International Festival of Arts starts on January 17 and goes through February 24. Throughout the festival you will be able to eat great food, see rousing performances, and view some wonderful art.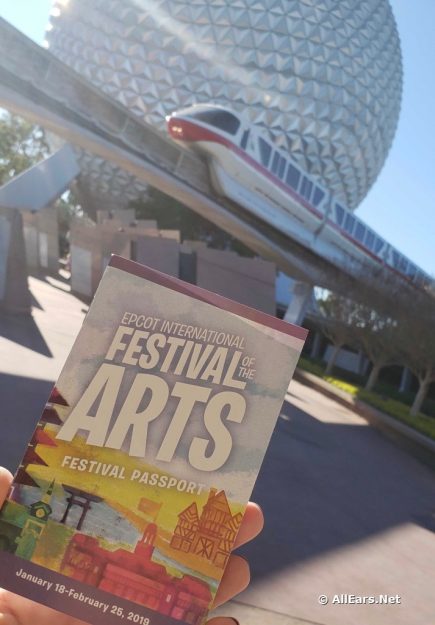 Disney has given a sneak peek of some of the unique art that will be available at the Festival, and it's diverse and beautiful.
Okay, full disclosure: we are always tempted to buy every piece of Disney art we see, but there is only so much wall space. Our favorite part of the Disney art at the Festival of the arts is that we get a chance to see some lesser represented characters. We love that the Muses from Hercules are getting some much-deserved attention.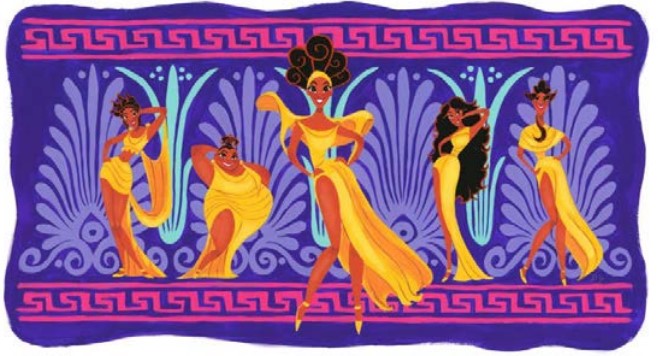 Here are a few other characters we never thought we'd see again. The Kitchen Kabaret were a 13 minute musical show that opened in Epcot in 1982 (and closed in 1994) featuring food that sang and told jokes. It was a basically a food version of Country Bear Jamboree.
The Three Caballeros have been an Epcot staple for a long time, and lately there have been rumors that they might be replaced. Hopefully this adorable artwork shows Disney they should keep them around for a long time.
Todd and Copper are best friends and they don't let anything get in their way. Now you can take them home, and they can be your best friends too.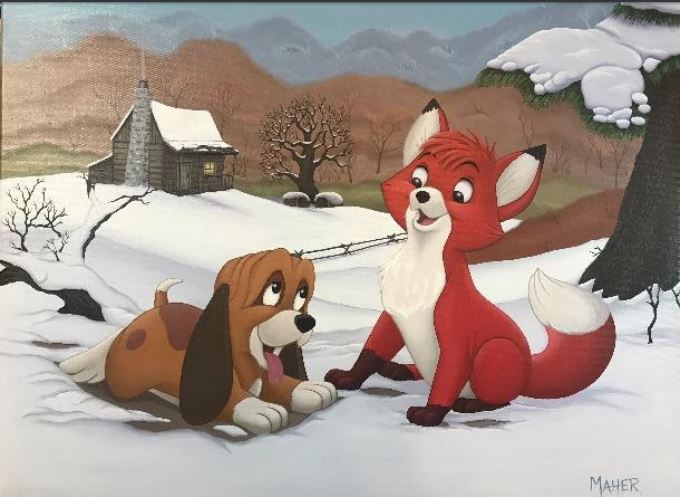 Can you hear a painting? Well this one you can. If you don't immediately hear the Tiki birds croon when seeing this you need to go sit through the Enchanted Tiki Room a few more times. (And hello, Orange Bird!)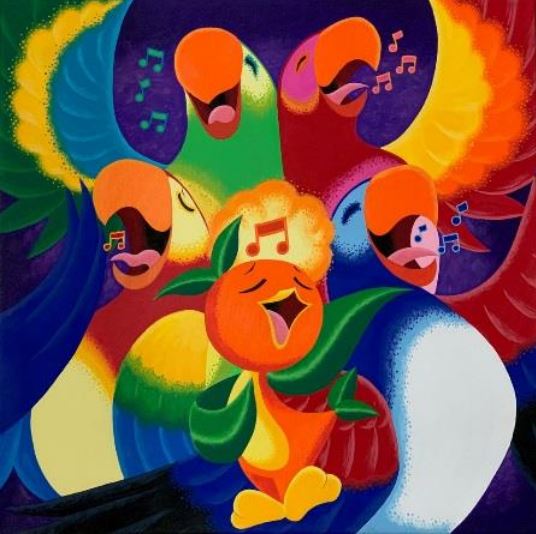 We also love when they do crossover artwork. Here's one with Stitch having a very merry unbirthday celebration.
Okay, so this one doesn't have any characters we never get to see, but it's just plain adorable.
We have always been fond of the landscapes at Wonderland Gallery, but these two might just have to come home with us.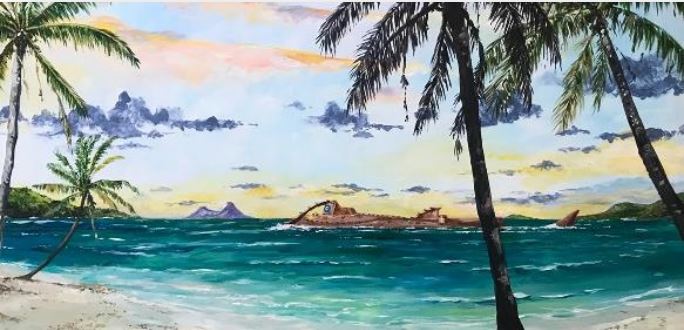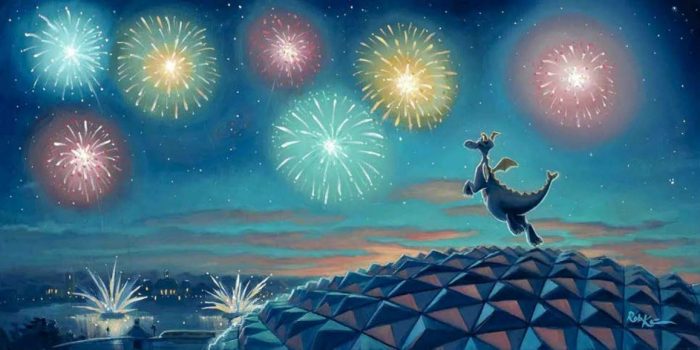 We might need to buy some more walls cause all of these are amazing, and these are just the tip of the artistic iceberg. Check out the rest at the International Festival of the Arts from January 17th-February 24th.
What is your favorite Disney artwork? Let us know in the comments.