Tomorrowland is an essential element to Magic Kingdom. Originally, it was designed to portray Walt Disney's view of the future.
Unfortunately, now that Magic Kingdom has almost been open for 50 years, many elements of Tomorrowland have started to feel as if they've slipped into the past!
But recently it seems Disney is taking steps to push Tomorrowland back into the future by making a few minor changes that are have a big impact!
New Tomorrowland Sign
One of the biggest changes that Disney has recently implemented is the new Tomorrowland entrance arch. This sign is the first things guests will see as they enter Tomorrowland from the hub, and it sets an expectation for what they will experience when they're visiting the land.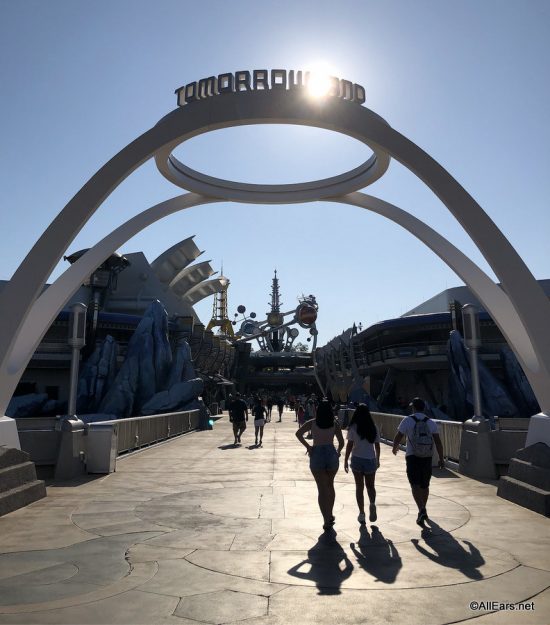 Disney has abandoned to old Tomorrowland sign which had gadgets and gizmos aplenty for one with a much more sleek and modern look. This old sign was removed back in July, and its replacement was installed in September.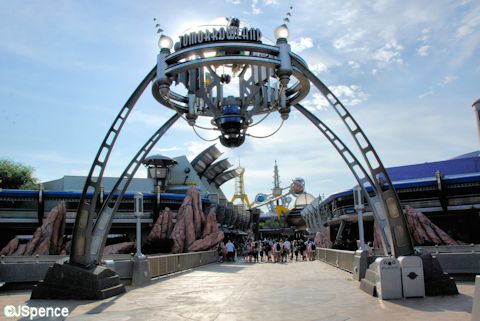 The new linear, white arch is a signal that Disney is moving to add sleek and modern elements to Tomorrowland. (Let us know in the comments if you think is is a good way to go!)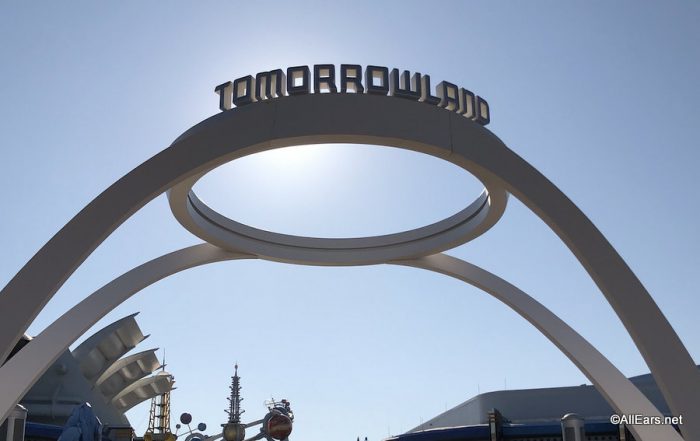 New Paintjobs
Another way that Disney is pushing Tomorrowland into the future is with new paint jobs around the land. We're not just talking about fun new patterns like on the cult-hit purple wall near Tomorrowland Terrace. Disney has been updating other areas with new paint as well.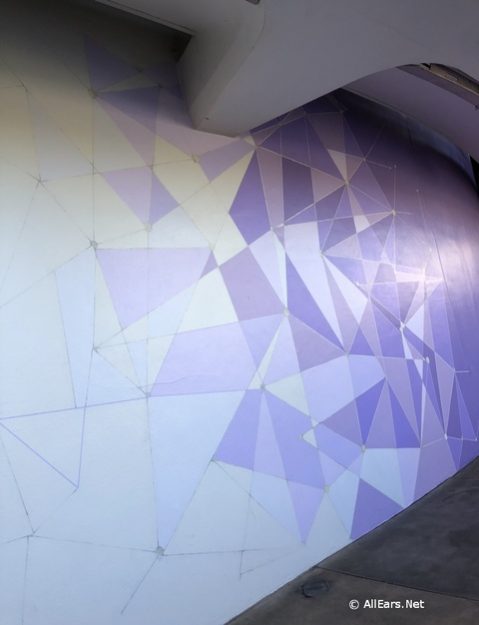 Recently the Tomorrowland Terrace quick service restaurant received a new orange paint job along with new tables and chairs. This is another area located near the entrance to the land that is now setting a new and more modern tone. (Although it's also giving us mall food court vibes, too…)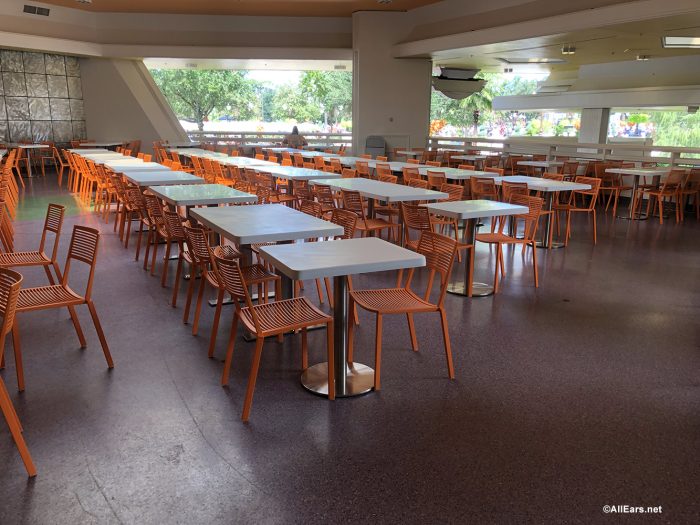 Disney has also painted the exterior of places like Auntie Gravity's and the rock-like formations located near the Tomorrowland entrance bridge.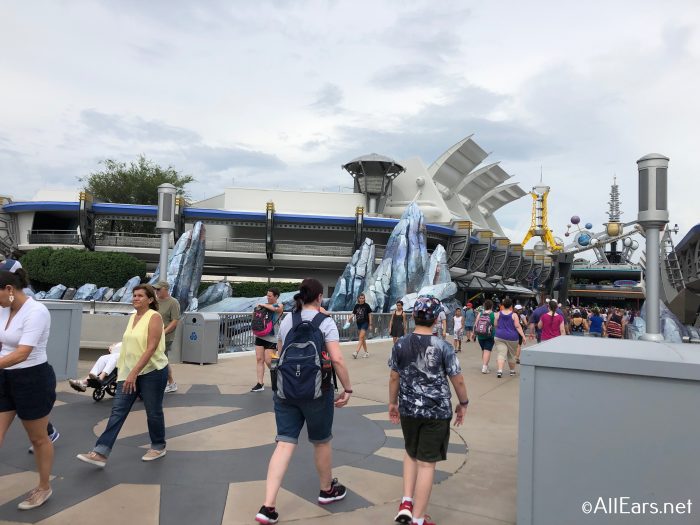 Tron Lightcycle Run
But the biggest way that Disney is pushing Tomorrowland into the future is with the land's newest attraction, Tron Lightcycle Run. This attraction, which is a major hit at Shanghai Disneyland, will allow guests to hop onto a two-wheeled Lightcycle and embark on a wild ride filled with the energy, lights,  and excitement of TRON's high-tech universe. This will likely be one of the most thrilling adventures at any Disney Park.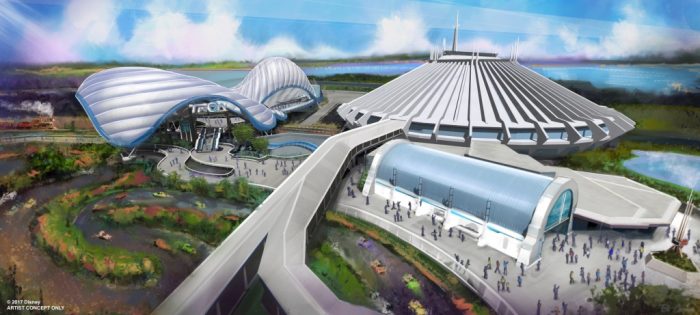 This new attraction will sit in a new area of Tomorrowland adjacent to Space Mountain. Tron is set to open in 2021. We cannot wait to see what else this new attraction brings to Tomorrowland!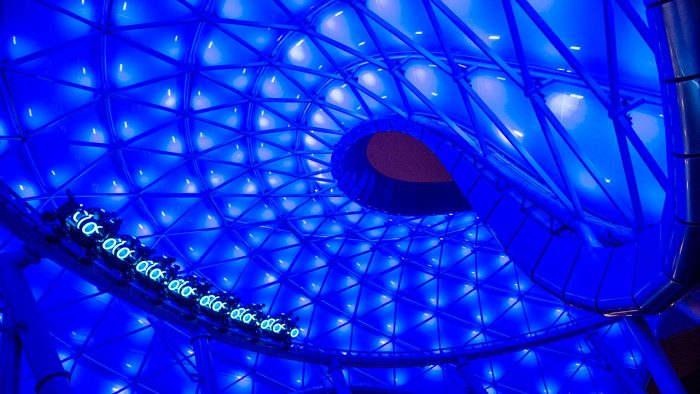 What do you think about Disney's push to bring Tomorrowland into the future? Let us know in the comments below! 
Click below to subscribe to the AllEars® newsletter so you don't miss any of the latest Disney news!