Sleeping Beauty Castle at Disneyland has been undergoing extensive refurbishments for about four months. This refurbishment has left the beloved icon surrounded by a tarp and walls, for what has felt like an eternity.
BUT just a few days ago we noticed that the tarps had been removed from the castle, giving us a glimpse at the new paint job!
AND NOW, according to the Orange County Register, the walls that have surrounded the castle and its walkthrough will come down altogether on May 24! 
The castle has received a new, bolder, brighter paint job. To accompany the bright colors, gold leaf and a bit of star-shaped pixie dust have been added as well. According to the OC Register, the paints and finishings have been fire-proofed to protect the castle from evening fireworks. They've also been clear-coated to shield from the sun's UV rays.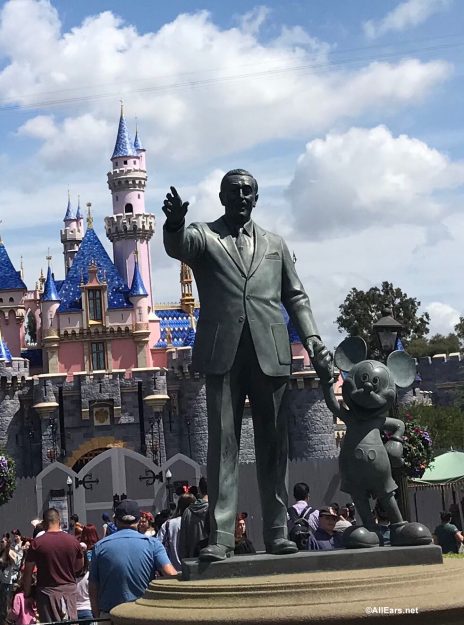 Imagineer Kim Irvine told the newspaper that even though changes are made to the castle, they do their best to avoid anything significant. Since this is the original castle, Walt's castle, she will always stay the same!
The new paint job comes just in time for the Disneyland opening of Star Wars: Galaxy's Edge on May 31.
Disney's director of facility asset management, Jim Slagle, said, "Star Wars: Galaxy's Edge is a nod to the future of the park as we expand. This is really about our heritage. We don't want to lose our heritage as we expand the park. The castle doesn't play second fiddle to any other structure here in the park. We're very proud of her."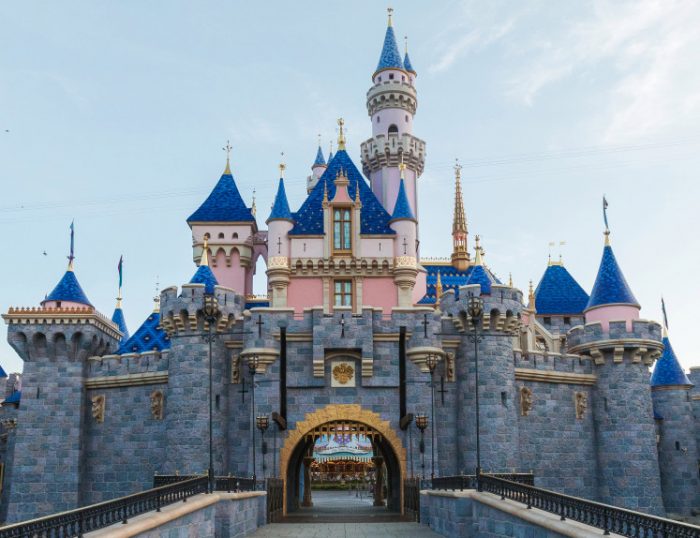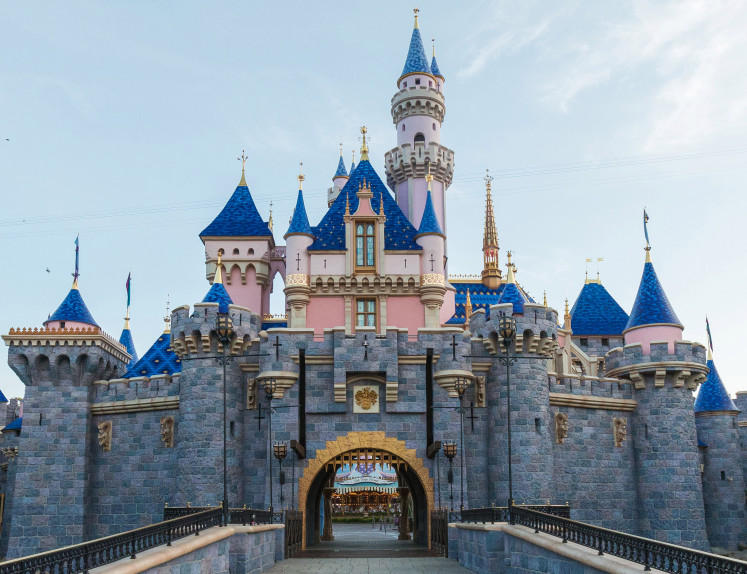 We cannot wait to see the walls around the castle come down so we can take in the awe and magnificence of this lovely, now much more vibrant castle!
How do you feel about the changes? Let us know in the comments below! 
Be sure to follow @allearsnet on Instagram and Twitter!
Check out our YouTube Channel for reviews, news, information and more!
Click below to subscribe to the AllEars® newsletter so you don't miss any of the latest Disney news!