As Disneynature marks a decade since its first feature-film debut, its newest, "Penguins," begins its countdown to opening day – just in time for Earth Day.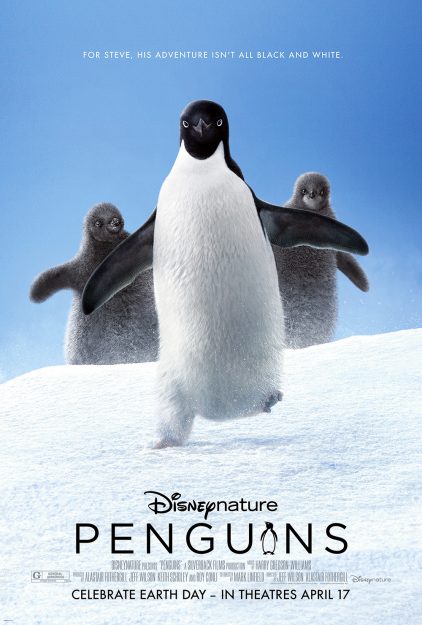 For the past 10 years, Disneynature has been committed to bringing the world's top nature filmmakers together to share a wide variety of wildlife stories on the big screen. Its films have ranged from the story of a mama bear trekking through snowy Alaskan terrain on a mission to feed her new spring cubs, to a panda bear cub testing her boundaries.

In "Penguins," narrated by actor Ed Helms ("The Office," "The Hangover" trilogy, and "The Daily Show with Jon Stewart"), a first-time Adélie penguin father named Steve finds his way among millions of fellow penguins as he's targeted by everything from killer whales to leopard seals.
"Penguins" continues Disneynature's conservation tradition: for every ticket sold opening week (April 17-23, 2019), Disneynature will make a donation to the Wildlife Conservation Network (WCN) to help protect penguins across the southern hemisphere.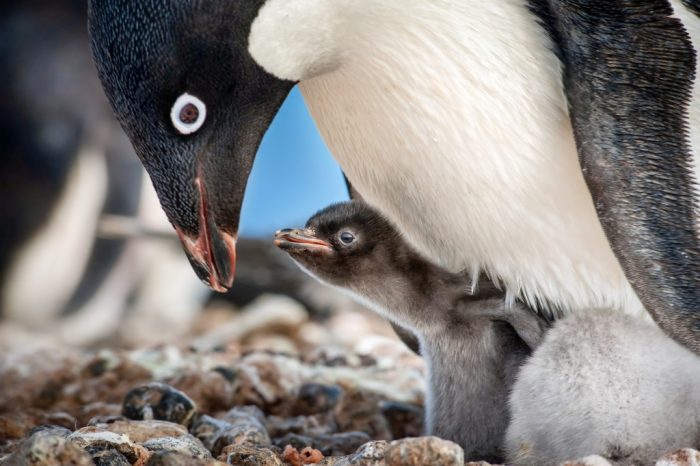 All seven of Disneynature's theatrical film releases—"Earth," "Oceans," "African Cats," "Chimpanzee," "Bears," "Monkey Kingdom" and "Born in China"—rank among the top 10 highest overall grossing feature-length nature films to date, with "Chimpanzee" garnering a record-breaking opening weekend for the genre.
"Penguins," Disneynature's eighth theatrical feature, opens in theaters on April 17, and will be the first-ever Disneynature film to be released in IMAX®.
Check out the video celebrating Disneynature's first 10 years, including a few sneak peeks at what's in store for the next few years.
Learn more about Penguins here:
Have you enjoyed previous Disneynature films, like 2015's Bears and 2017's Born in China, about pandas ? Do you plan to see "Penguins" in the first week? Let us know in the comments below!
Remember! When you're in Disney tag us @allearsnet in your photos!
Be sure to check out our YouTube Channel for reviews, news, information and more! 
Click below to subscribe to the AllEars® newsletter so you don't miss any of the latest Disney news!