Disneynature, which is celebrating 10 years since its first feature-film debut, has revealed its newest conservation intitiative. The program is tied to the upcoming big-screen adventure "Penguins," which will open in theaters on April 17, 2019.

For every ticket sold opening week (April 17-23, 2019), Disneynature will make a donation to the Wildlife Conservation Network (WCN) to help protect penguins across the southern hemisphere.
Founded in 2002, WCN invests in a select network of on-the-ground conservationists, including top experts in the field of penguins like the Global Penguin Society (GPS). The worldwide leader in science-based penguin conservation, GPS champions specific programs that align with Disneynature's conservation mission.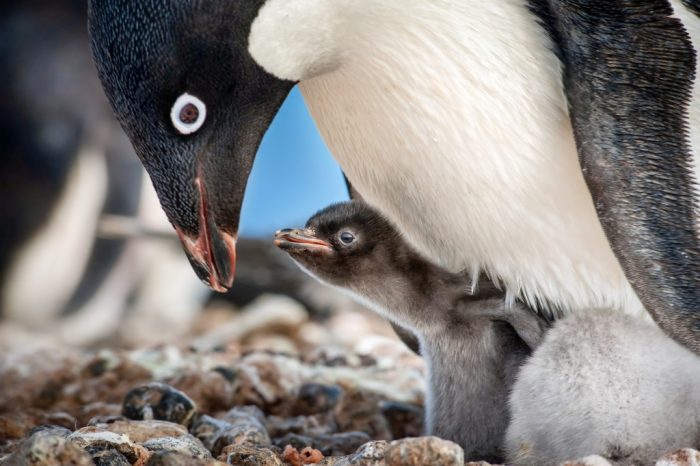 To capture the stunning footage for "Penguins," a team of the best polar experts in the world traveled to four different locations over the course of three years for a total of nearly 900 camera days. Temperatures dropped below -40 degrees on several occasions and winds twice topped 150 mph while filmmakers were on location. Their efforts resulted in the extraordinary story of Steve, an Adélie penguin in the icy Antarctic, who promises to charm audiences worldwide.
"Antarctica is one of the few areas in the world that most people will never have an opportunity to see firsthand," said Roy Conli, one of the producers of "Penguins." "It's one of the most remote and harshest environments on Earth — but its stark beauty is breathtaking. Cultivating an understanding and appreciation of the area, the surrounding oceans and the animals who live there is essential to the future of our planet. That's one of the reasons I love sharing the story of Steve — a penguin who's working so hard to thrive in this world, and doing his part for the next generation."
"Penguins" will be the first-ever Disneynature film released in IMAX®. The film will be digitally re-mastered into the image and sound quality of the IMAX EXPERIENCE® with proprietary IMAX DMR® (Digital Re-Mastering) technology.
You can watch one minute of the new film below.
Will you be watching the new film, Penguins? Have you been enjoying all the other Disneynature films? Let us know below!
Be sure to check out our YouTube Channel for reviews, news, information and more! 
Subscribe to the AllEars® newsletter so you don't miss the latest Disney news!