We have become really excited to see our Toy Story friends back together… especially after the release of the new Toy Story 4 trailer. (Read all about it here!)
Although we never really imagined that there would be a fourth Toy Story film, we can't wait to watch it! Below are the 10 things that we really cannot wait for in the film!
1. The Return of Bo Peep
I was shook when Bo Beep was not in Toy Story 3. I was angry at the fact that the gang seemed to not care. I also didn't understand why Woody would only mention her once. Really? BUT… y'all she is back and with a vengeance!
Not only has Bo Peep made a return to Toy Story, the film seems to really focus on her! My inner child is screaming because I adore Bo!
She seems to have been on a journey that has pushed her to become a stronger character with a kick-butt story line. She is not just Woody's love interest anymore. NOW… Bo is an independent woman making it on her own as a lost toy in this big world!
We are really excited to see where this adventure is going to take her and Woody. I also can't wait to find out where she has been and what she has been doing all of this time.
My biggest questions are: Where did Bo get this cape? And why does she dress like she is in Star Wars? Is she Rey 2.0?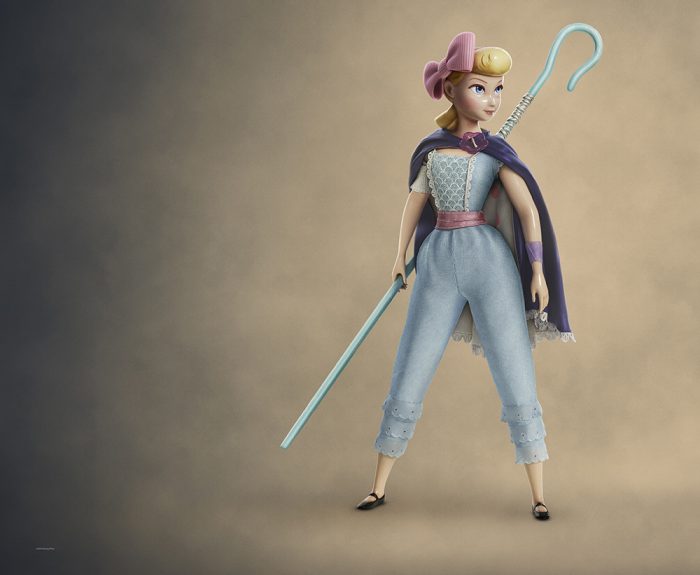 2. Seeing the Gang Back Together 
Don't you just love Woody, Buzz, Slinky, Jesse, Ham, Mr. Potato Head, Bullseye, and Rex? I mean, they are the epitome of an awesome friend group. They are all so very different but they mesh together so well.
We are so excited for the entire gang to be together once again and we cannot wait to see where this film takes them! I'm hoping we at least get to catch up with Andy to see what he's up to. Because, I mean, you can't have Toy Story without Andy… right?
3. New Friends 
Each of the Toy Story films have brought us new lovable and huggable friends. This film seems as though it will do the same… although I'm not too sure about this Forky character… I guess we will just have to wait and see about him.
I really can't wait to get to know Bonnie a little better. She just seems so cute and sweet and it is quite nice that we have another character that just completely adores the Toy Story gang like we do. I mean did you catch that she wrote her name on the bottom of Forky's feet just like Andy did? It made my heart melt.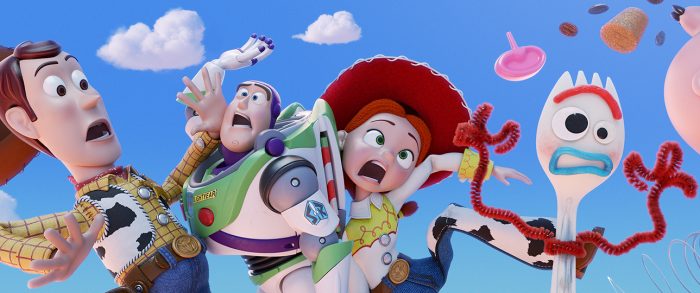 4. A Revival of Childhood Nostalgia 
Disney always seems to find a way to make us feel like a kid again. I am not always the biggest fan of sequels.  BUT, I am always happy to have an excuse to reunite with characters who mean so much to me. Films like Toy Story give us the opportunity to escape our real adult world problems to go on an adventure with Woody and Buzz.
5. New Quotes/ Life Lessons 
"You've got a friend in me." "Reach for the sky." These quotes have really given us inspo for years haven't they? I mean, I feel like I use Toy Story quotes to help me in my day-to-day grind. I also love the life lessons Toy Story taught me when I'm in a tough spot with friends.
Toy Story has taught us to care about others and to push to reach our goals. I am really excited and hopeful that Toy Story 4 will provide us with even more inspiring quotes and life lessons.
6. Meeting Our New Villain 
Is Forky the villain? Is it creepy Gabby Gabby? … is it Bo? I pray it isn't.
We've had Sid, Zurg, Stinky Pete, Al, and Lotso. They're all scary-awesome in their own ways so that leaves us to wonder… how will this new villain or villains hold up?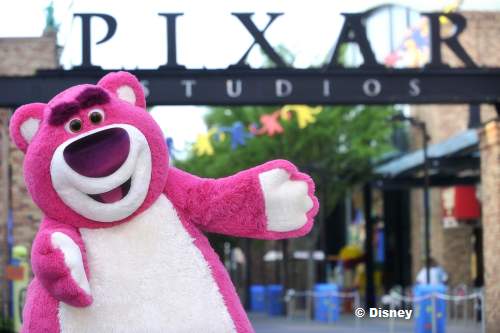 7. The A113 Easter Egg 
We are always on the lookout for the A113 Easter egg when watching Pixar films, so we are interested to see where this one will be. We also wonder if we will see it on our first watch-through?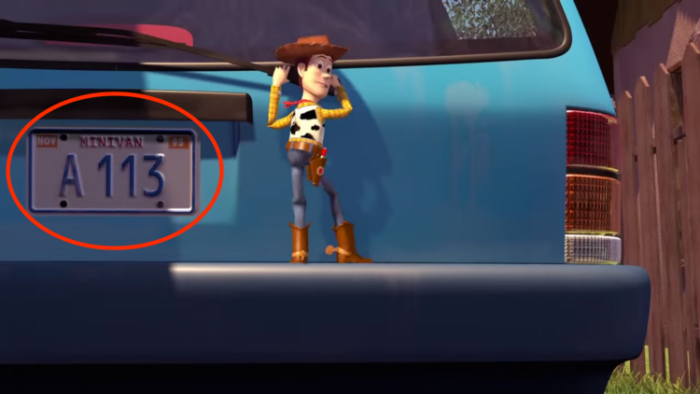 8. Mr. Potato Head 
The late Don Rickles voice is still going to appear as the voice of Mr. Potato Head, because as Disney said, "nobody can replace him!" Disney has pieced together previous voice footage to ensure that he remains the voice of Mr. Potato Head!
9. Randy Newman Music 
Toy Story music is simply unmatched. Randy Newman has a way of making a song feel like an instant classic, so we really can't wait to hear the new songs. I wonder how many there will be?
10. Toy Story Land Impact
We are both excited and intrigued to see if the new film has any impact on Toy Story Land. All three of the previous films are represented in the land. Do you think Disney will add stuff to the land for the fourth film?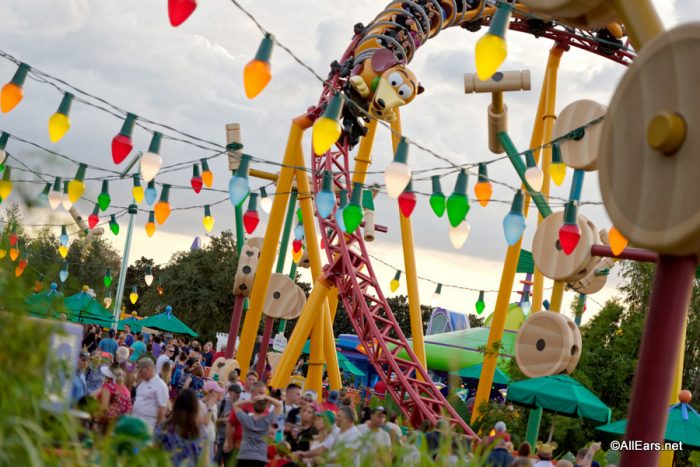 The film is being released on June 21st… so get ready!
What are you most excited to see in Toy Story 4? Who do you think our villain is? Let us know in the comments below! 
Subscribe to the AllEars® newsletter so you don't miss any of the latest Disney news!