I have been seeing a lot of online articles over the last few months about how to get sharper images without using a tripod. With today's camera and lens technologies, it is getting easier to leave the bulky tripod at home when traveling to any destination. Especially at Walt Disney World, even though tripods are still allowed, tripods can be hard to bring into the parks. Though I have documented it is not as hard as people might think.
In the photo below of the beautiful Giraffe Falls found just outside the It's Tough to Be a Bug exit on Discovery Island in Disney's Animal Kingdom, I wanted to show movement in the water. To do so, I needed to use a slow shutter speed of 1/10th of a second. Without a tripod, I used the Joe McNally Da Grip technique while leaning against the fence along the trail.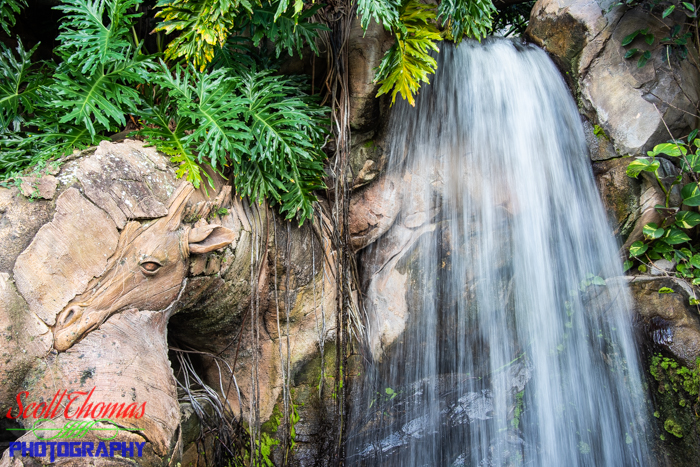 It also helps the lens I was using had Image Stabilization (or Vibration Reduction (VR) in Nikon terms) technology.  If possible, use burst mode on your camera as image stabilization can sometimes take a few shots to activate fully.
Disney puts a lot of trash cans in the parks at Walt Disney World. I affectionately call them Quadpods as I often use the tops of the trash cans to place my camera on to take long exposure photos. That is what I did below of the new BaseLine Tap House on Grand Avenue in Disney's Hollywood Studios.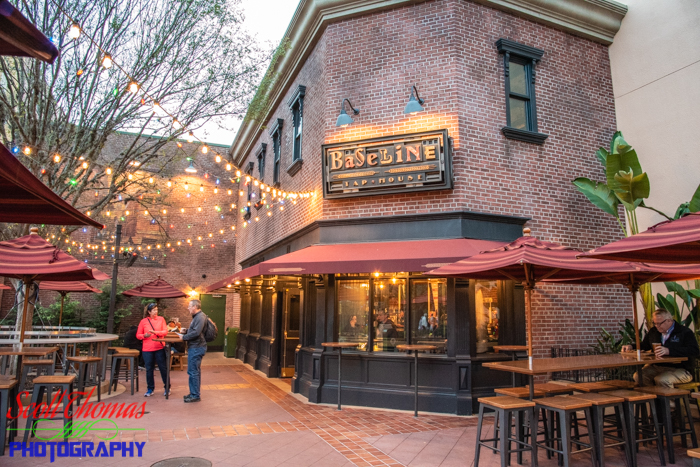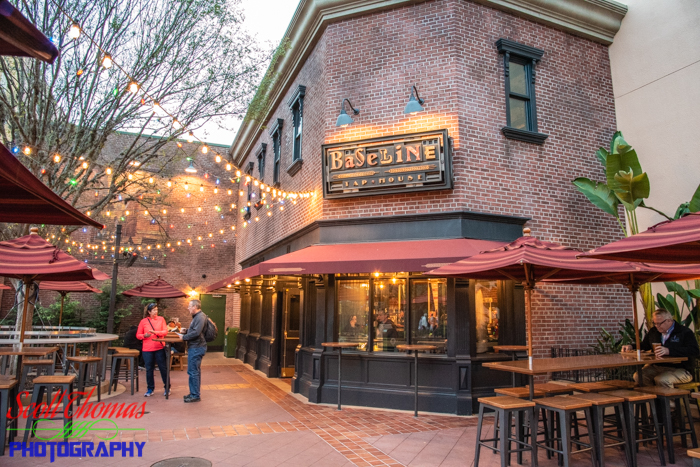 I recommend bringing a bean bag to set your camera on the Quadpod or any surface you can find. The bean bag does a couple of things. It protects your camera from the surface and you can use it to angle the camera's point of view. You can use your camera's timer or shutter remote with bean bags, too.
As day becomes night or on dark rides, I switch to my Nikon 50mm f/1.8 lens which I call a Nifty-Fifty for how fast it is at f/1.8 when the aperture is fully opened up and its bargain price for such a lens.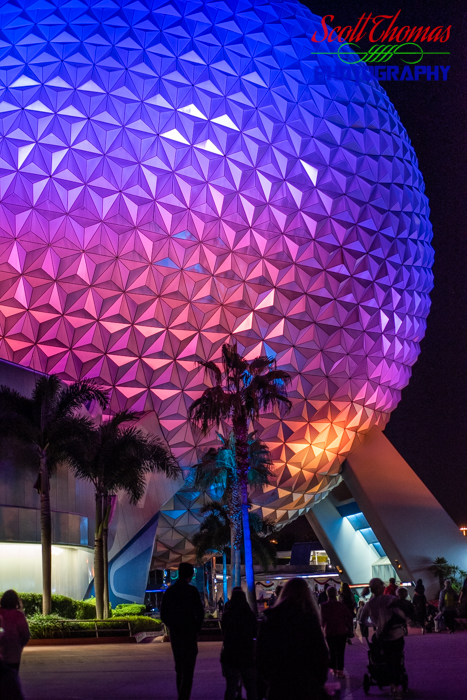 The Nifty-Fifty allows me to get excellent night or low light images without a tripod.
Do you have a favorite way to get sharper images without a tripod? Share them in the comments below.
Want more AllEars.net content? Be sure to check out our YouTube Channel for reviews, news, information and more! 
Subscribe to the AllEars® newsletter so you don't miss the latest Disney news!