Let's be honest… I don't think any of us like seeing construction walls in our favorite theme parks.  But at least Disney tries to make them interesting, and sometimes even informative, like these walls around the Astro Orbitor at Disneyland.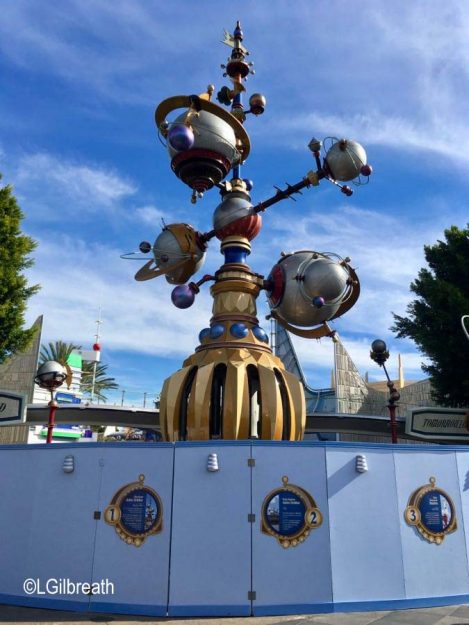 Did you know that there were rocket jet attractions at most of the other Disneyland parks around the world? Of course Disneyland's was the first back in 1956 with the Astro Jets. They relaunched in 1967 as the Rocket Jets, and then in 1998 were renamed and re-themed to be the Astro Orbitor. (The attraction also moved to ground level at the entrance to Tomorrowland where it has created a total choke point… but don't get me started!)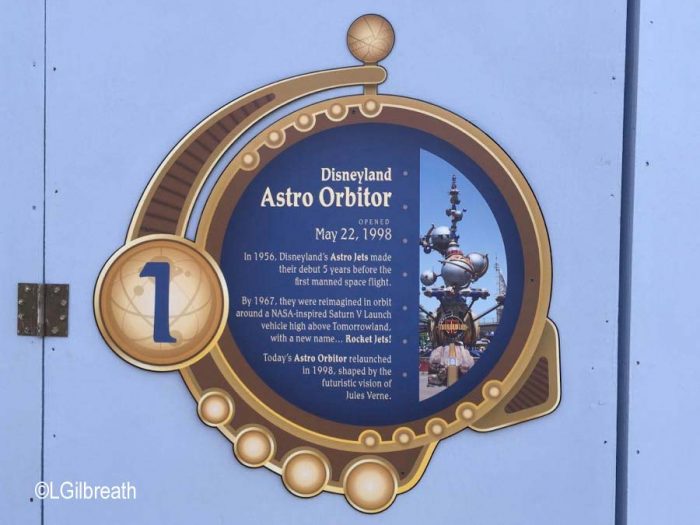 I find it interesting that the spelling is different between Disneyland and Magic Kingdom, where it's the "Astro Orbiter".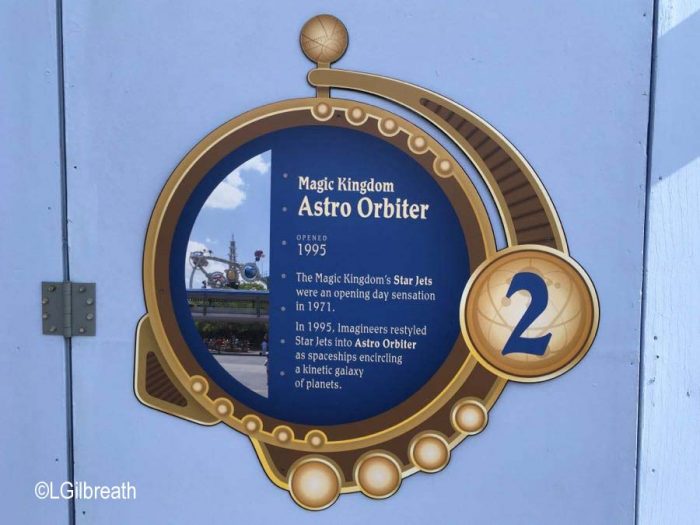 Tokyo Disneyland's StarJets are no more – they closed in 2017.
In Paris it's the Orbitron, with a similar Jules Verne look to the Astro Orbitor… but the Orbitron opened first.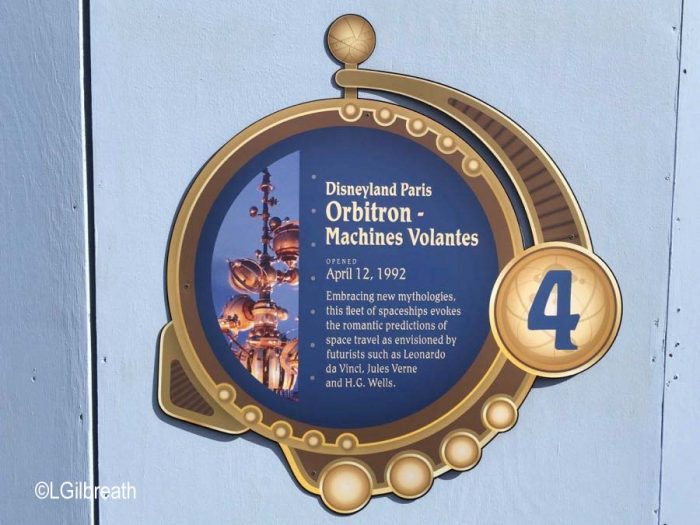 Another Orbitron in Hong Kong Disneyland.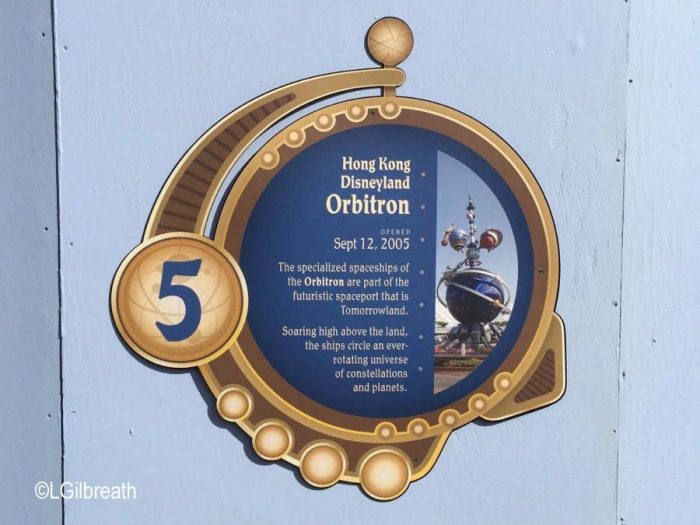 And here's some looks back at the Astro Jets and Rocket Jets over the years.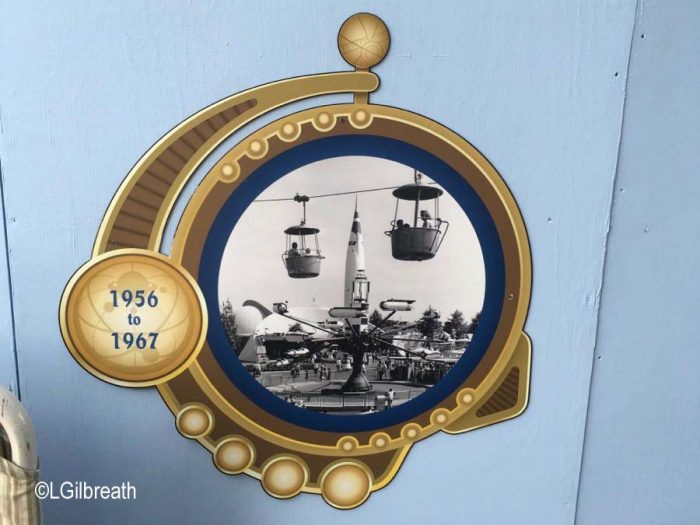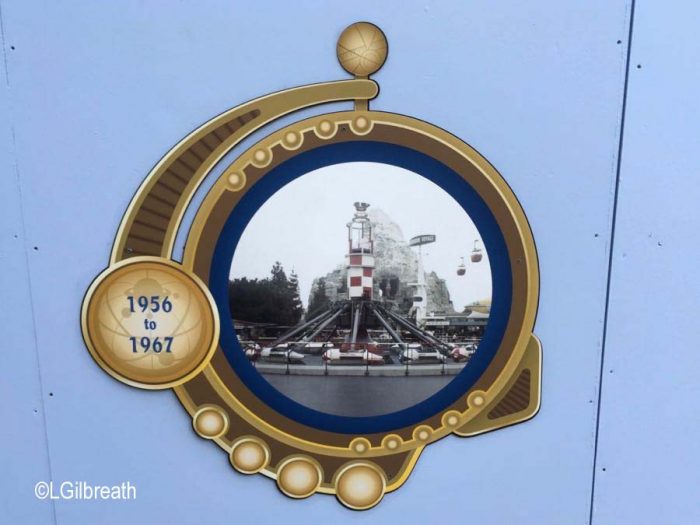 Look at the People Mover in this photo, when the Rocket Jets were raised above ground level in Tomorrowland.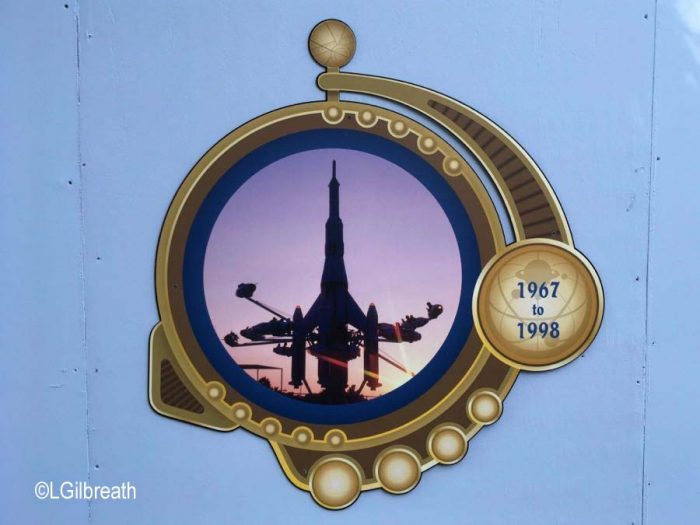 Amazing what you can learn from construction walls!
As of this writing, there's no word on when the Astro Orbitor will reopen… but it will be closed the rest of January and until at least the last week of February.  Here's a list of current Disneyland refurbishment projects.
What versions of the Astro Orbiter have you ridden at Disneyland, or at other Disney parks?  Do you have a favorite?  Let us know by leaving a comment below.
Be sure to check out our YouTube Channel for reviews, news, information and more!
Subscribe to the AllEars® newsletter so you don't miss any exciting Disney news!