If you're looking for something fun to do today and one last taste of the holidays, head over to SeaWorld Orlando. Today is the last day of the theme park's inaugural Three Kings Celebration, which includes some of its most popular Christmas entertainment, as well.
Today, Jan. 6., is the actual Feast of the Epiphany, or Three Kings Day, that is celebrated in Latin cultures. This year, SeaWorld introduced a weeklong celebration leading up to it, and the events are included with regular admission. It begins at 11 a.m. today and continues through the park's closing at 7 p.m.
Here's what you will find: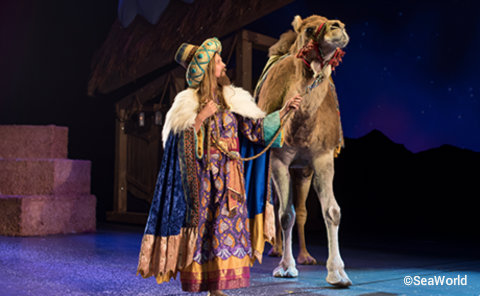 ** Three Kings Processional: Welcome the Three Wise Men to a live nativity scene depicting the arrival of the Three Kings. A storyteller will share the tale of their journey and the traditions of the Three Kings holiday to park guests. The processional, featuring live animals, will take place several times throughout the day and offer a special photo opportunity for park guests.
** Festive Food and Drinks: Guests can enjoy Latin-inspired dishes and drinks prepared exclusively for SeaWorld's Three Kings Celebration. Menu items include miniature papas rellenas (fried stuffed potatoes), empanadas (cheese, chicken or beef), bacalaitos (codfish fritters) and authentic pinchos (kebabs). Drinks include frozen coquitos and frozen sangria.
** Holiday Feast at Sharks Underwater Grill: SeaWorld's full-service restaurant is offering an event-exclusive menu that features roasted pork with onion mojo arroz con gandules, pasteles and fried tostones garnished with mayoquetchup. For dessert, the restaurant will feature a house-made flan drizzled with caramel.
** Live Musical Entertainment: Musical street acts will perform a variety of Latin holiday favorites.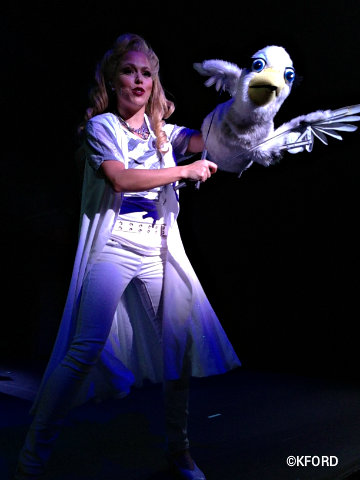 ** O Wondrous Night: Experience a live nativity, complete with more than 30 carols, life-sized puppets, and animals in a spectacular Christmas favorite based on the Christmas story. Told through the eyes of the animals that were there, O Wondrous Night has long been a popular Christmas show at SeaWorld. Guests can also enjoy a special sing-along before the show, which will be performed at 5:30 and 7 p.m.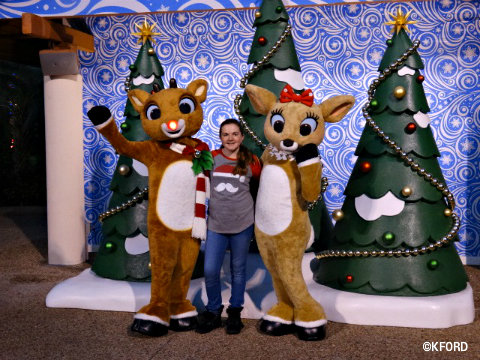 ** Rudolph's Christmas Town: Guests can immerse themselves in the story of Rudolph the Red-Nosed Reindeer at Rudolph's Christmas Town. As guests stroll past life-size storybook vignettes featuring the classic tale, they'll have the opportunity to meet their favorite characters: Rudolph, Clarice, Bumble and Yukon Cornelius.
** Sea of Trees: Families will end their evening immersed in a sea of more than 100 trees that sparkle to music as they light up the water at 6 and 7 p.m.