To all who come to this photo trivia game, Welcome! Along the way, the photos can make us relive memories and see details Walt's Imagineers put into everything we love in Walt Disney World!
Saturday was Veterans Day in the US. Thank you to all who have served!
Carol Gamill is headed for Walt Disney World! Everyone wish her Bon Voyage!

Now for Challenge #509:

And here's the answer: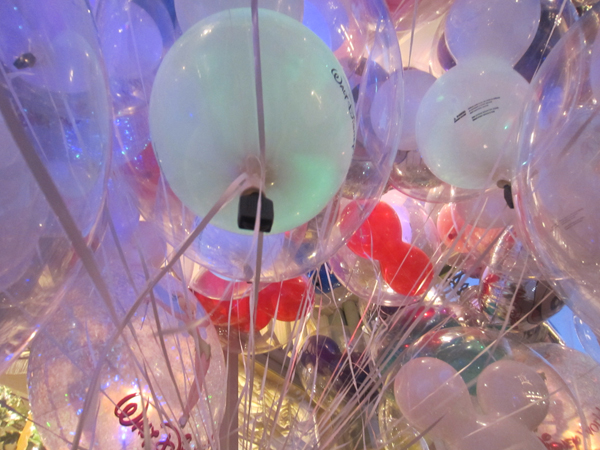 Copyright © Erin Blackwell
Balloons! We're surrounded by Disney Balloons and what a great place to be!!
The Kertes Family were the first to send in the correct answer! Congratulations to The Kertes Family and to all our winners this week! Adolph And Kimberly Timm, Grumpy's Groupies, Ken Savage, Team Hill, Nan Amor, Robert Wescovich, Linda Hoffman, Sandie Albrecht, Bonnie Jean, Jason Steinmetz, The Tisdale Family, The Gunnels Gang, Diane Curfman, Linda College, The Parker Family, Mary Beth Tarbet, Vera And Izzy Williams, Emily Hudson, Smitty, Maureen And Warren Handy, Susan Higginbotham, Eric Enli, Tammy Warmouth, The Modeckis, Pat Schwirer, Deb Ragno, Jim Thompson, Janet T Thorn, Dee Dee Kenney, Jim Finley, Luis Rodriguez, Jim & Lorie Sonnen, Maryann Romagnano, Andy Hickey, Paul Dickson, Mickey Eckert, Brian Mcwithey, Mike Amor, Phyllis, Linda Ranatza, Todd Johns, Jennifer Hess, Ruth Woodhouse, Wendy T Faler, Theresa Maradei, K Beasley, Joann Albrecht, Patricia Morin, Chris Kelly, Linda Scrivano, Carol Gamill, Josh Weiss, Karen Schlumpf, Ruben O'meara, Jessica Gruhlke, Martha And Justin Collins, Steve Knapp, Tricia Petty, Carol Baranowsky, Bob & Kathy Mckim, Ed Suscreba, Team Bonnie Sue, Ruth Senecal, Mary Pauley, Sue And Ed Adams, Eric Berger, Vicki Britt, Theresa Rucando, Chris, Gretchen, And Katie Barnes, Jan Rosato, Melissa Haeberle, Gloria Martin, Joseph M. Zafia, Christopher Thacker, Arlene Vicek, Jessica Polizzotto, Carla C, Liz Moreau, Erin Hammer, Jeff Blank, Kenny, Jeremy Hardy, Carolyn Como, Sands Family, Hillary Waldroop, Wayne Chadourne, Paul Ignudo, Karrie Rodriguez, The Patterson Family, John Warner, Karen Bellamy, Scott Sangston, Karen Ramirez, Rebecca Keenan, Olszak Family, Jamiesteiner, George Mundy Jr, Kyra, Sandy Ceplecha, Mark Hardy, Ashley Collins, Jodi Cook, Chris Bauman, Mis Jamie Marie, Stacie Huang, Mark Donahue, Michael & Jackie Mclucas, Sheila Bagg, Karen Ford, Donald Purney, Jackie Graebel, Barclay Bakkm, Joann Bailey, Susan Doucette, Sheila And Kelly Barnes, Sherry Trapp, Amanda Garrett, Maureen Tavrell, Jamie Poynton, Trisha K, Barbara, Shirley Garcowski, Thomas Higbee Sr, Carly Frost, Michelle Palazzo, Jane Johnson, Robert P. Flaherty, Janice Woods, Antoinette Leblanc, Stacy Guarracino, Kris Nixon, and the Gallagher Family!
_______________________________________________________
Challenge #510 Where in the world is this?
It's important to remember this for the new challenge: We are outside the parks!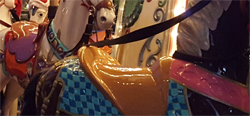 Do you know? Do you have a guess? Please send in your answer, before the end of the day on Thursday, November 16th, by clicking on the blue box below.
Please do not post answers using the Feedback Form link at the bottom of this post.
See you soon, Players!


_______________________________________________________________________
Everyone who sends in a correct answer to a Where in the World Challenge this month will be entered in a drawing at the end of the month for some special AllEars® goodies!
–