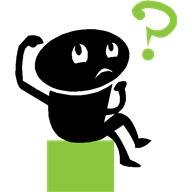 THE MOUSY MINDBOGGLER
As you know if you subscribe to the AllEars® Weekly Newsletter, each month our friend James Dezern (known as "dzneynut" around several Disney discussion forums) supplies us with a puzzle of his own design.
Every month, James also Shares the Magic in another way — by posting an all-new puzzle here in this AllEars.Net Guest Blog.
This month, James writes:
Here is the solution to the last crossword puzzle.
We received 26 correct responses; many of you knowing that the "little people" referred to in the title of this film were in fact leprechauns. I did manage to trip some of you up on the spelling of the bonus clue.
The winner of a Mickey Mouse pin, randomly drawn from the correct responses, was Gail M. of the United Kingdom!
If you missed it, that's OK, because here's another chance.
This month we are continuing our look at the extensive library of Disney's live-action films. This month's film, "Pollyanna," was the debut of the young actress, Hayley Mills, who would go on to star in a half-dozen live-action early hits, such as "The Parent Trap," "Summer Magic" and "That Darn Cat!"
The object of this puzzle is, as always, to have fun, but if you'd like a chance to win a Disney collectible pin, send me the answer IN THE SUBJECT LINE OF AN EMAIL addressed to [email protected].
Send your entries no later than 11:59 p.m. Eastern time on September 9, 2017. All correct answers will be entered into a random drawing, and the winner will be awarded a Disney pin. The answers and drawing winner will be posted in this Guest Blog sometime in August.
Please note, for this puzzle ALL of the clues are used.
As always, any feedback on the puzzle format or topics would be appreciated! Drop me a line at [email protected].
Thanks for playing, everyone!