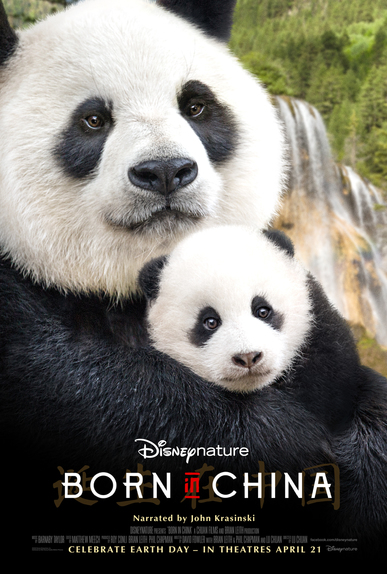 On April 21, 2017, Disneynature will debut its seventh theatrical feature "Born in China." To commemorate the opening, Producer Roy Conli held a roundtable Q&A about the various challenges involved in creating this True Life Adventure film.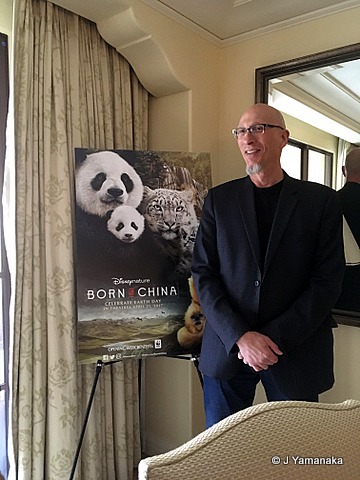 On getting involved with "Born in China:" "I was asked to come in right after 'Big Hero 6.' The project actually started in 2013, and then I got involved right around 2014…This is the first time I've done anything like this. Early in my career I did a little live-action (I really came from theater) but I really fell in love with this format. For the first half of my career I probably thought of myself as a theatrical producer working in animation, and since I've been working with John Lasseter, I really feel like I'm an animation producer who used to work in theater, and this…I really feel like I'm just a producer now. I feel that this type of storytelling is quite different than animation…You know, when you work in animation you start with whole cloth, and you start with a script and you start boarding and then you start putting up sequences and you start from an idea to an image.
"Here, it's almost exactly opposite. You start with an image, and you work back, and somewhere you meet in the middle, and you create the story. You've got these these amazing cinematographers who are out in some of the most remote places in the world filming this stuff and journaling everything that they're seeing… so you depend on those incredible cinematographers to help feed you with the information you need to tell that True Life Adventure because they're the one who are actually experiencing it.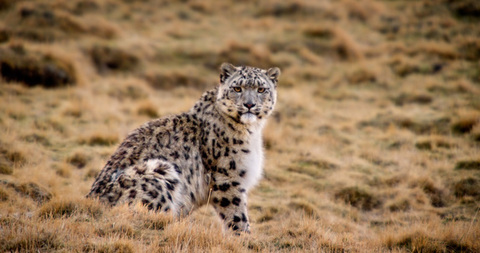 "Shane Moore, who was the cinematographer for the snow leopard unit…he was 253 days shooting over four trips, over six seasons. He was living in a little uninsulated shack, next to a monastery in the Qinghai Plateau. He and his very small team would leave before dawn and get back after dark and shoot straight…for the length of their visas. Now, they were coming in on journalistic visas, and essentially had to leave after three months. The first shot of snow leopard that we got was ninety days into his first stay. He had to leave the day after he got his first shot. But, it's a testament to what kind of, not only perseverance, but what kind of professionals these guys are."
"Pandas are incredibly isolated and they don't like a lot of companionship around them. And they're also 800lb animals. So a mother panda with an 800lb cub can be somewhat dangerous. So what the cinematographers on that crew did was essentially don panda suits and would put panda scent on them (you can imagine what panda scent is) and would stay a significant distance away…Shane, on the snow leopard front, started about 400 meters away with telephoto lenses and really focusing on building that relationship. By the time he ended, he was somewhere between 40-50 meters away."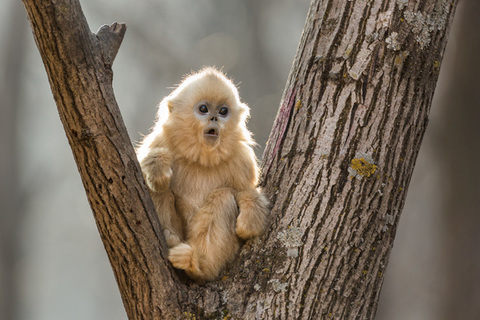 On striking a balance between creating a narrative and keeping the integrity of the animal behavior: "What we're committed to is making sure that, within the filming, that we're not setting anything up, and then when it comes to the actual reportage, it's those journals that the cinematographers keep that really help us in terms of shaping the story. Then we brought on Phil Chapman and Brian Leith and a really wonderful writer by the name of David Fowler…they do an awful lot of research, we make sure we have scientists working with our writer to ensure that any information that is being passed on is accurate to the species and what's being done, and then he's using those journals to actually shape a story. Then (Director Lu) Chuan is using all that information in terms of compiling the end product.
"Now the cool thing, and what I'm so proud about with this film, is what Chuan was able to do within the structure, was bring in the Earthly, being the chiru, and the Spiritual, being the crane, and kind of parenthesizing this amazing story. Up to now, we've had a film called 'Bears,' and it was about bears…what I love about this is that it's a broader swath, and that there's an uber theme that kind of runs through, and that theme became very important. And that's what you craft, is how to tell the story so that theme can come through."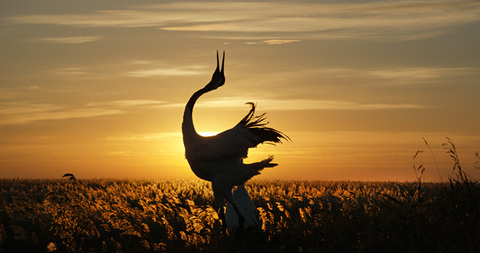 On the importance of True Life Adventures to children: "It's interesting because we really refer to these as 'True Life Adventures' as opposed to documentaries, in the sense that these are more narrative, and yet we shoot with the concept of documentary. We won't go and set up shots, we won't go and alter what is actually happening in nature.
"But for me…I grew up watching the True Life Adventures that Walt Disney actually released.
From 1948-1960 he made thirteen True Life Adventures which won eight Academy Awards, and through the 60s and 70s, they would use those on 'The Wonderful World of Disney,' so you saw those used in different ways. I grew up in the suburbs of Los Angeles, so my introduction to wildlife was through these films. So I think the Disneynature label really gives an opportunity for not only kids, but adults as well…I think it really introduces children and adults into the wonder of this world, and understanding what an amazing world the natural life has to offer…It's incredibly beautiful and incredibly important to protect."
"Born in China" opens in US theaters April 21, 2017. GO SEE IT OPENING WEEK (April 21-27, 2017)–Based on opening-week attendance, Disneynature, via the Disney Worldwide Conservation Fund, will make a contribution to the World Wildlife Fund to help protect wild pandas and snow leopards in China.