I visited Disney Springs twice last year and both times the weather grounded the Characters in Flight balloon ride. I wanted to get an updated aerial view since the transformation from Downtown Disney for this week's aerial topic. Unable to do so I went back and found this aerial taken back in 2011 when it was still called Downtown Disney.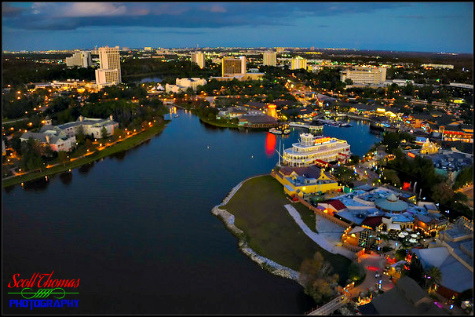 erial view of Downtown Disney now known as Disney Springs.
Nikon D700/28-300VR, 1/60, f/3.5, ISO 3200, EV +0.3, 28mm focal length.
I still hope to get Disney Spring aerials sometime this year. Stay tuned!
Deb will be here tomorrow to share her Disney Springs aerial photo.