Contributing photographer Jason of disneygeek.com sends us these photos from his trip to the parks on Friday, June 10, 2016.
This posting will focus on two of the summer evening entertainment options. For a look at other happenings on Friday visit the full picture set on my site.
Jammin' on the Backlot has taken over for the Mad T Party this summer. It kicked off at 6pm and runs until park closing.
The benches are turned to watch the DJ and dance party. Not much happening on the dance floor right now. Just a couple kids out there. This was around 6:15pm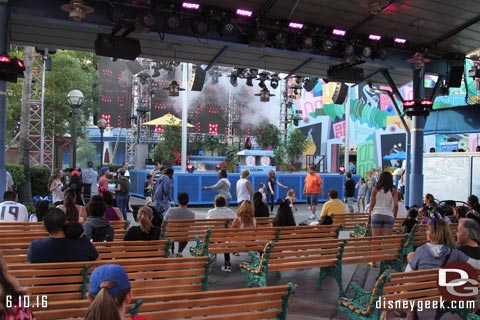 The DJ for the evening on stage. She was playing a mix of music including current tracks and some Disney ones on occasion.
A couple of set pieces on the stage.
A few more families join the dancing.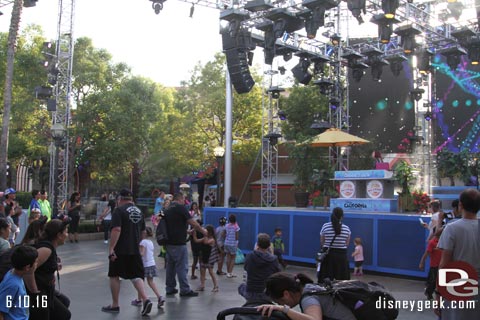 The DJ was working to try and engage the guests.
The decorations are minimal for this event compared to previous events like the Mad T Party and ElecTRONica.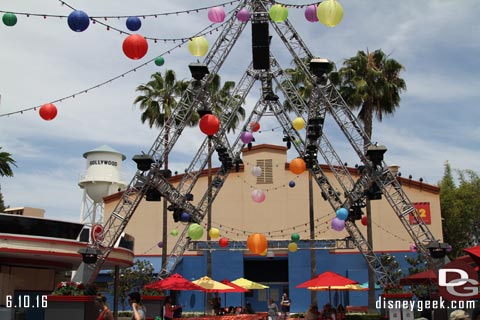 The food truck is open. Here is the menu.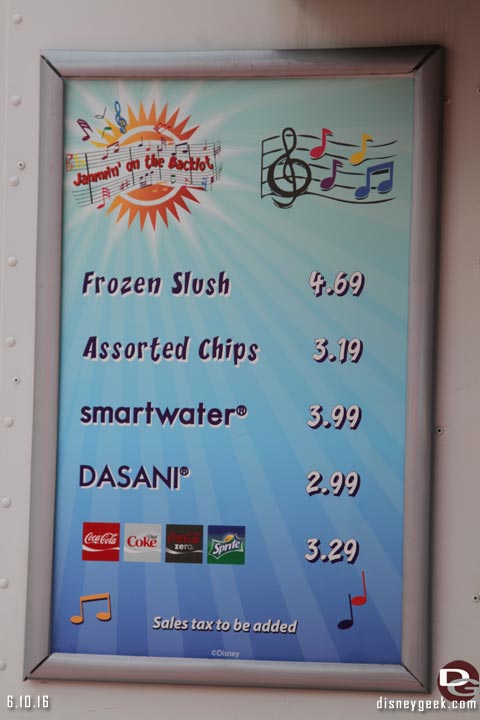 Picnic tables to sit at in the former House of Cards stage area.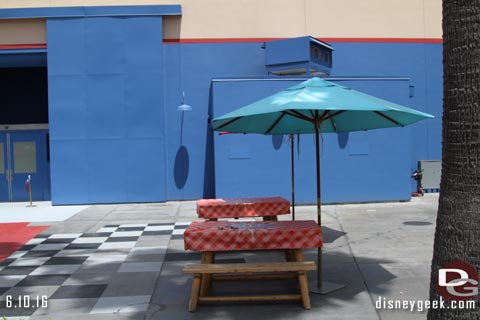 A closer look at the tables
The former House of Cards Bar is un-named with covered menus, but it was open in the evening.
Here is the menu. Guessing this will change after Grad Nite season concludes.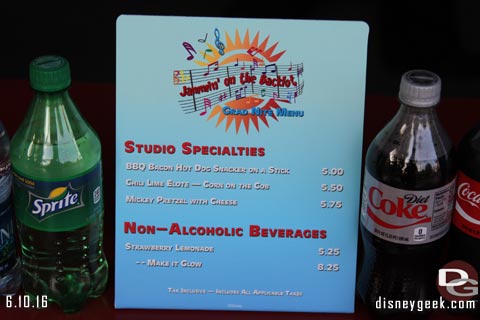 The face painting area has returned, this was open throughout the day too.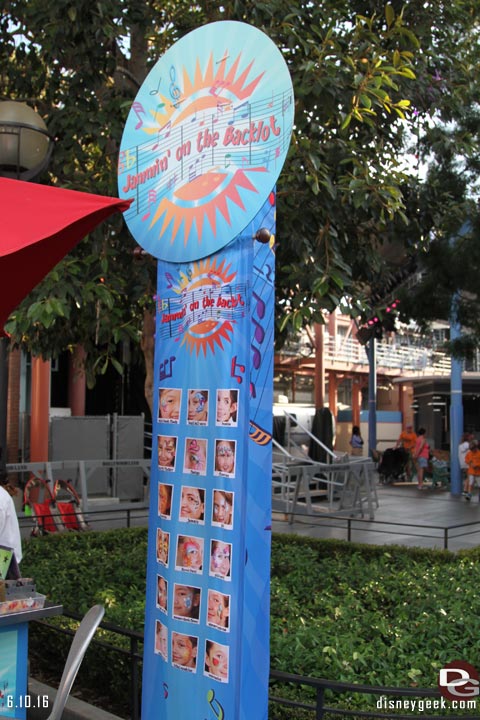 The Backlot Stage does not appear to be in use for the party.
This was around 6:40pm
In Downtown Disney this summer each night has a musical theme. Fridays are Polynesian nights..
Tupua has returned again and the show is nearly identical to previous years. You travel the South Pacific through music and dance.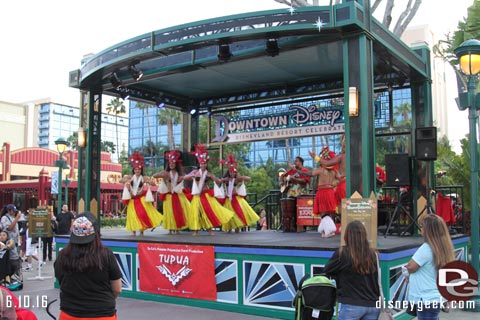 Hawaii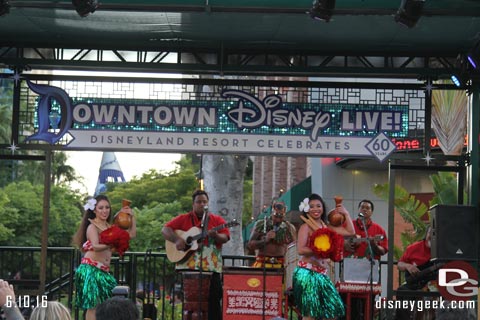 Samoa
I returned to California Adventure and took another walk through the Backlot. This was just before 8pm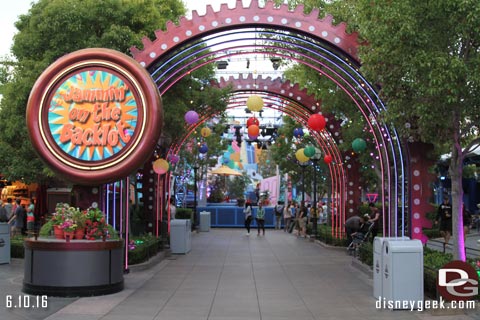 A few more guests around the dance floor vs a earlier.
Hope you enjoyed this highlight tour of the Disneyland Resort. For additional photos and details from this trip you can check out the full Disneyland Update I posted on my site, https://disneygeek.com Also be sure to follow me on twitter @disneygeekcom for pictures from the parks.