The quest for Hidden Mickeys is ongoing – I hope it never ends! Folks continue to spot new images, like this one from the M. Mouse Mercantile shop in the Grand Floridian Resort. Behind the check-out counter, a classic Hidden Mickey is on the right lower edge of a picture frame. I wonder if this image will last. (Thanks to Annie P.)

I receive messages about this clock and gears above the entrance/exit of the Space Mountain gift shop. Do you see a Hidden Mickey in the clock, or anywhere in the various circles? (Thanks to Julie Millan and Matthew Lounds and Emily Lounds)

You know that Hidden Mickeys disappear from time to time. It saddens me when this happens, but that's (Disney) life! For the first time in many years, I didn't find the baggage ticket with the Hidden Mickey inside the faux ticket office window on the second level of the Main Street Train Station! Bummer! There were no tickets at all on the front counter, and the ones hanging on a rung on the rear wall of the office had no Hidden Mickeys. Sad.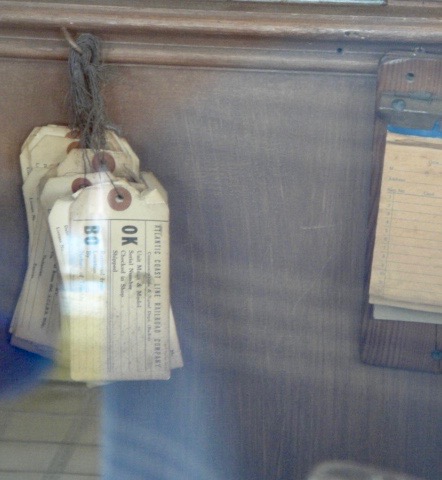 Don't fret. The Hidden Mickey lock is still hanging on the wall to the right inside the faux ticket office. Sorry, in the photo, you have to look behind the glare and reflection on the ticket office window to spot the gold lock.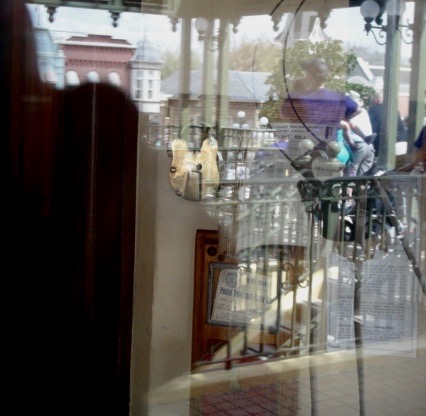 I'm truly in mourning today. As you know, Disney has generously displayed my Hidden Mickey books on property for over 10 years. As of this summer, that will no longer happen. (Remember, I don't work for Disney). So, before they disappear from the Disney parks and shops, I'm gathering photos of my books currently on property so I can remember these magical years forever! This photo is from M. Mouse Mercantile shop in the Grand Floridian Resort.