While you can not swim at the beach on Cresent Lake in front of Disney's Beach Club Resort, you can still play beach volleyball in the sand. These guests were having a ball, literally, the day I walked by.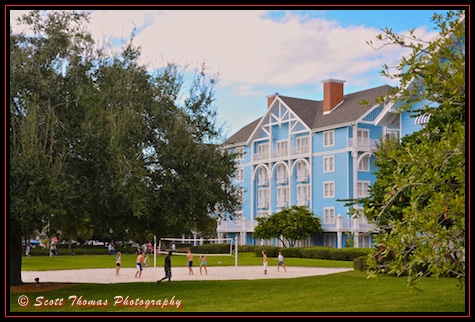 Guests playing volleyball in sand at Disney's Beach Club Resort.
Nikon D700/28-300VR, 1/60s, f/16, ISO 720, EV +0.3, 58mm focal length.
Deb is taking us to a tropical destination with lots of sand tomorrow.