Here's another piece of Disney history plumbed from the depths of the Tickle Trunk – Disney matchbooks!
Carol's old pine box of memories contains a shiny metal box full of matchbooks she collected decades ago!
Times were much different in the 1970's and 1980's and our acceptance of tobacco smoke and those who used tobacco products was much more open.
These days there are a few designated smoking areas scattered around Disney parks. Sometimes they are hard to find and at other times my nose can pick them out very easily. But in the early days smoking was permitted almost everywhere in the parks; even in restaurants!
There was a Tobacconist Shop on Main Street in Disneyland and in Walt Disney World's Magic Kingdom. These stores displayed and sold hand-crafted pipes and tobaccos from around the world. Cigars and cigarettes were also available, but they were kept discretely under the counter.
Almost every Disney resort and restaurant had matchbooks which were given away free to customers. Yes, it was a vastly different time!
By the mid '80's the health risks associated with tobacco smoke were becoming clearer and public perception brought about slow but persistent change. Disney matchbooks are no longer available, smoking is now taboo in restaurants and designated smoking areas are few and far between.
The Tobacconist Shop in Florida closed in 1985 and the California shop followed suit in 1991. I suspect that we have seen the last of Disney matchbooks!
If you have any old Disney matchbooks be sure to hold onto them, they are real collector's items.
Here are a few examples from Carol's matchbook collection!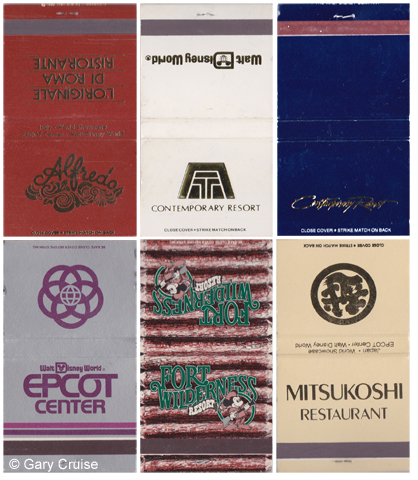 There are even a few match boxes!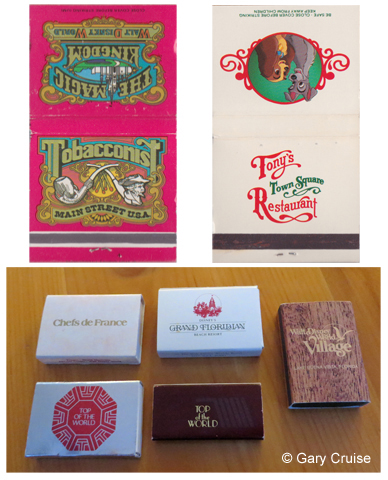 And here are a few added bonuses at no extra cost!
1) Two Disney ash trays!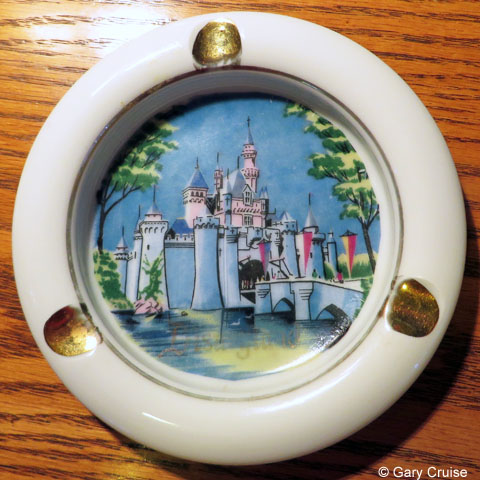 Do you see the faint gold printing inside the ash tray? It reads "Disneyland"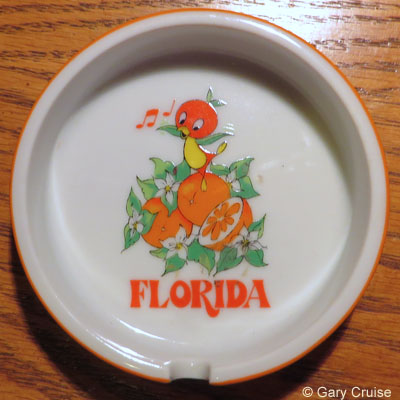 2) A few Disney sewing kits!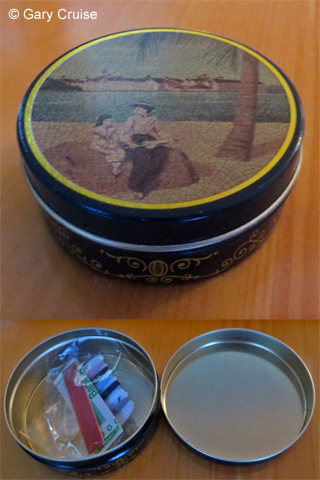 From the Grand Floridian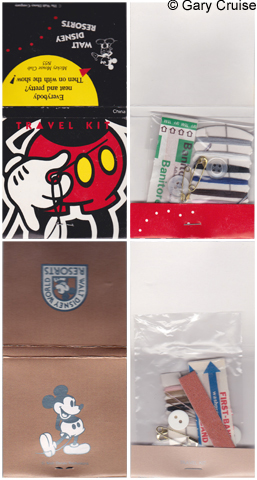 Yes, that old Tickle Trunk has a bit of everything in it, great memories from years gone by!