Walt Disney World is in the process of changing its website and policies for its professional photo program, called Disney's PhotoPass.
The first thing to know is that all photos taken at Walt Disney World after Sept. 4, 2013, appear on the new MyDisneyPhotoPass.com, rather than the existing DisneyPhotoPass.com. (Disneyland, ESPN Wide World of Sports and Aulani photos still appear on the old site, as well as photos taken before Sept. 4 until they expire.)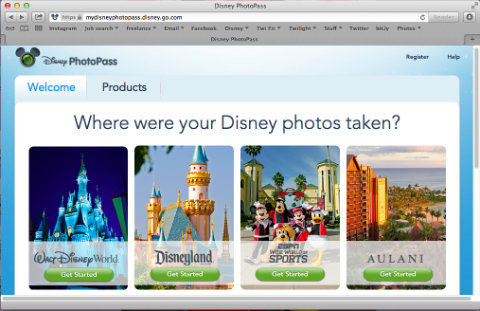 The new website is part of the new My Disney Experience planning tools and requires the username and password you created during registration for the My Disney Experience program. It has been designed to work with the MyMagic+ system.
Be aware that the rules have changed about the length of time you have to view and order photos. On the new site, photos will expire 45 days after the date they were taken. (Previously, photos expired 30 days after a guest entered his or her PhotoPass number on the website, and guests had 30 days to prior to that to link the photos to the website.) The new policy means that photos from the same vacation will disappear on consecutive days, rather than a single day.
Users still will be able to purchase an extension for the expiration date, but the only option will be for an extra 15 days and it only can be done once. So, for $19.95, your photos will be accessible for 60 days rather than 45 days.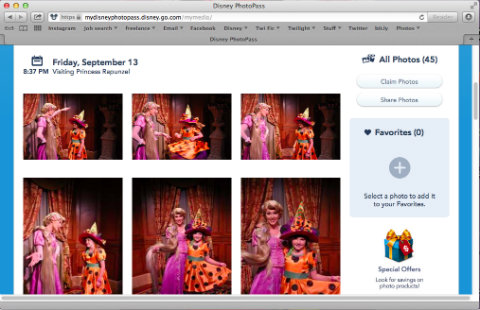 Expect that photos at Walt Disney World still will be taken the same way — by those familiar cast members wearing khaki photographer's vests who will hand you a Disney's PhotoPass card. Guests who are using the new RFID-embedded MyMagic+ bands will be able to scan their bands at some locations and have the photos transferred to their accounts without having to enter the PhotoPass number manually.
However, some guests are reporting difficulty grouping photos linked by Magic Bands and photos linked manually to order one vacation DVD. You may need help from the folks at Disney's PhotoPass Customer Service to resolve that issue initially. There are detailed email request forms on the website to move this process along. I recently filled one out and, when I didn't hear back after several days, I called for help. I was told the Customer Service cast members were a week behind in answering emails, but the person who answered the phone was able to help me during my call.
Guests can purchase a PhotoPass+ DVD that gives them unlimited photos from Disney Parks, including those from dining and attractions. It's normally $199.95, but guests can get the discounted rate of $149 when they pre-order at least 14 days before their vacation. A PhotoPass Archive Disc, which does not include photos from dining and theme-aprk rides, is $169. The pre-order price is $119. Get the link for discounts and more details about PhotoPass+ here.
Finally, there's one more important thing to remember when having your photo taken by a cast member: Don't forget to say, "Cheese!" I've heard this technique is highly endorsed by a certain mouse in the parks.