Earlier this year, the Anaheim Convention Center played host to WonderCon–a smaller sibling to the gargantuan San Diego Comic Con.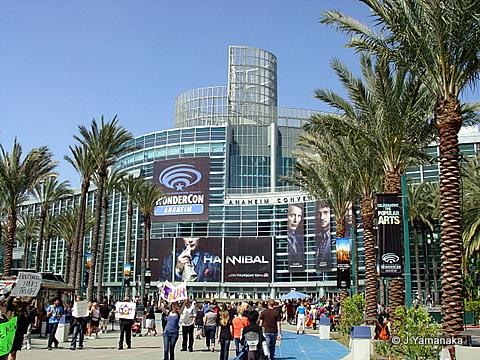 While there wasn't a huge Disney presence in either the Exhibitor's Hall or the panel presentations, there was the usual abundance of costumes and cosplayers out and about.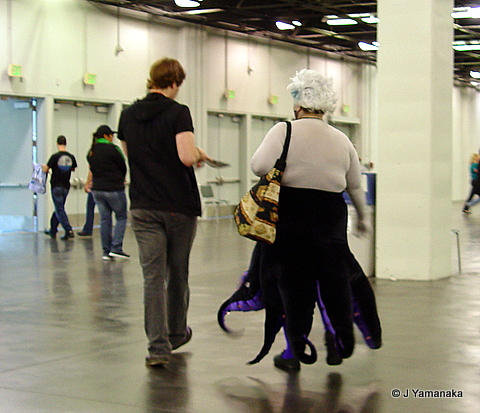 Guillermo del Toro, still said to be connected to a future Haunted Mansion film for Disney, was there presenting a newly-cut trailer for his newest film, Pacific Rim.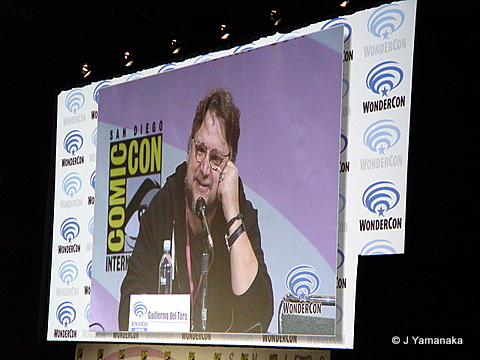 Although it's tough not to get behind giant robots battling alien dinosaurs, I might be the only one wanting to see it just to hear the voice of GLaDOS from the Portal video games.
Even in the Trek Nation panel, it was possible to find hints of Disney, if you knew where to look.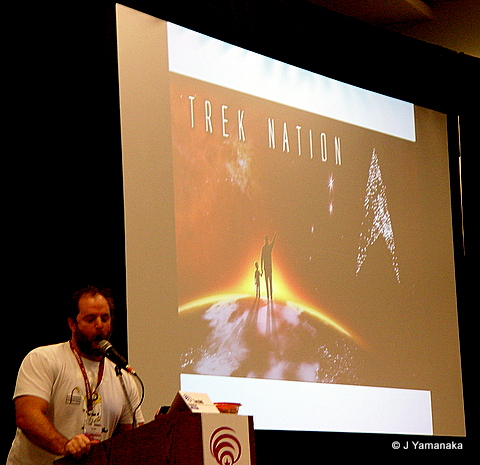 Of course, Disney's grandest new acquisition was well-represented in costumes and booths and build-your-own construction projects and pretty much anything else you could imagine.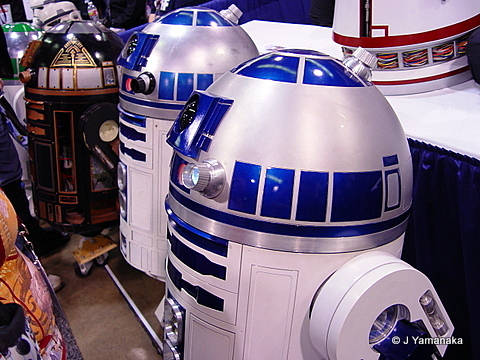 Some familiar Disney creators were also out in force, such as The Avengers' Joss Whedon, promoting his new independent film Much Ado About Nothing.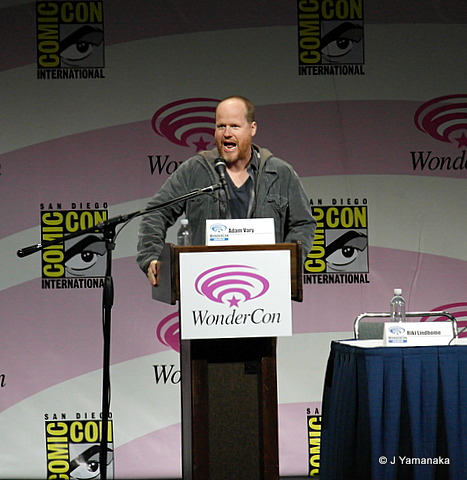 Also in attendance was Once Upon A Time writer Jane Espenson, on panels for both Buffy Season Nine and her internet series Husbands.
If finding characters for photo opportunities was too hard at Disneyland, guests had only to walk down the block to find a plethora of costumed folk from properties as recent as Wreck-it Ralph…
…and its Academy-award winning accompanying short, Paperman.
While WonderCon is historically held in San Francisco, recent renovations being done to their convention center have necessitated its move down south for last year and this year. It is unknown as to whether it will stay in Anaheim next year, or return to San Francisco.