Neon lights shine along the street lined with shops and eateries. Hopeful talents wait to be discovered. Hotel guests check in and Aerosmith fans take off for a unique concert experience. It's Sunset Blvd and it sits perpendicular to Hollywood Blvd (unlike in CA where the streets run parallel) at Disney's Hollywood Studios theme park.
Citizens of Hollywood come out every 30 minutes or so and entertain guests not only on Sunset Blvd but on Hollywood Blvd as well. Here's a glimpse back at Tallulah Fruiti being exceptionally dramatic.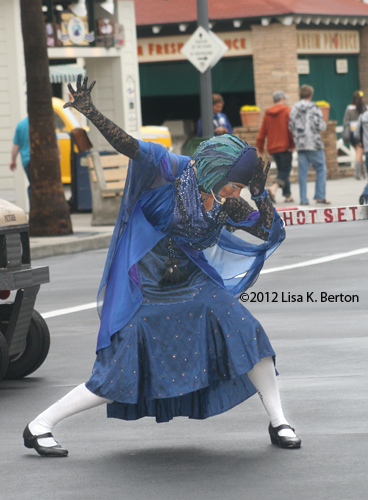 Scott will post his photo on Thursday. Same time. Same channel.
I'm on Facebook. Are you?