The new Pixar Pals Countdown to Fun parade, the successor to Block Party Bash, debuted today at Disney's Hollywood Studios. It follows the same parade route as Block Party Bash did.
The Cast Members seemed excited that this parade was starting. I had several tell me to be sure to check it out this afternoon.
Prior to the parade, they were asking about celebrations and reminding everyone that the parade was going to be coming. We decided to catch it at the very beginning of the parade route. It began promptly at 3 PM.
The parade starts off with several characters from "The Incredibles" on scooters. If you're at the beginning of the parade route, they zip by very fast so have your camera(s) ready.
They were followed by Mr. Incredible on a float with a countdown to fun on the side.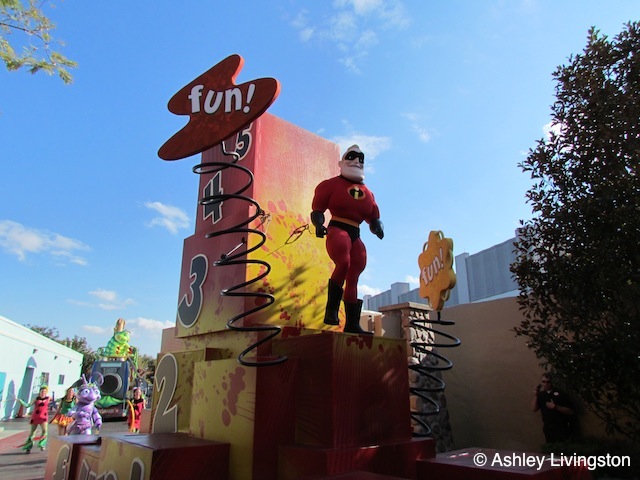 After that, characters from "A Bug's Life" danced their way (or rolled their way on a float) by.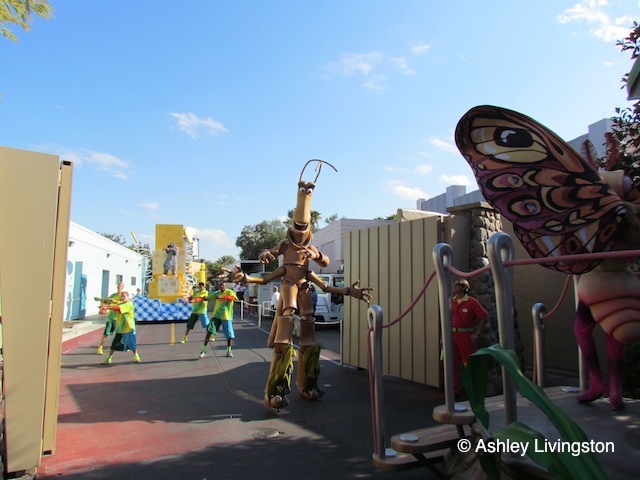 Remy from "Ratatouille" was on hand to help celebrate as well.
My personal favorite part of the parade as the "Monsters, Inc." portion. I love that movie and the float was a work of art!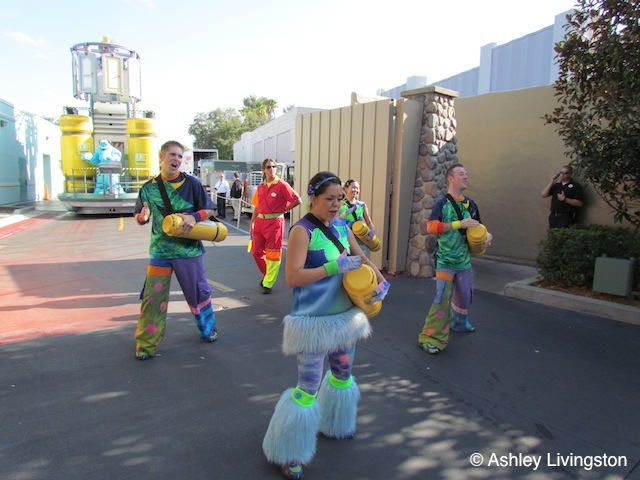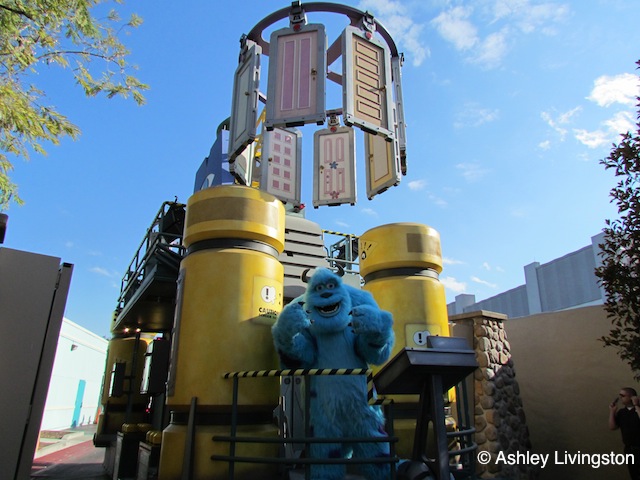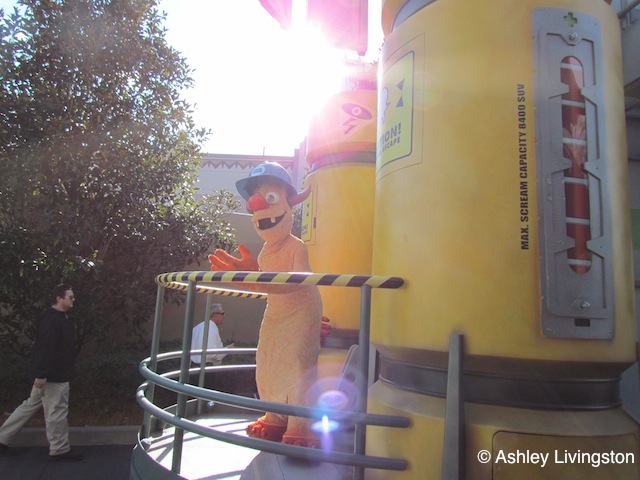 Characters from "Up!" followed the "Monster's, Inc." float.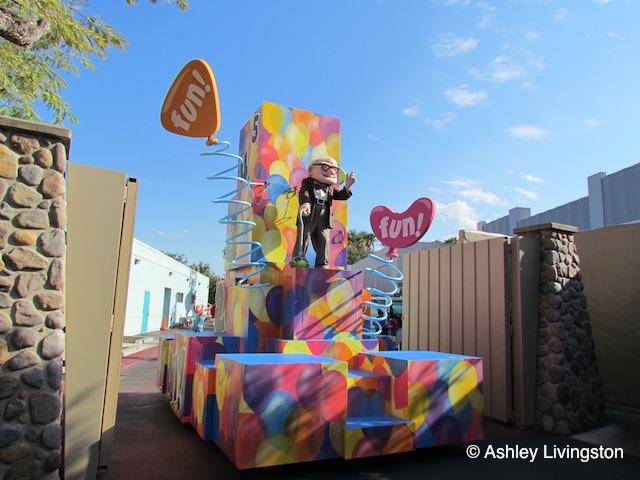 The "Toy Story" segment was very cool. Jessie and Bullseye were adorable dancing. The float that Woody, Buzz and Lotso were on was absolutely incredible. There were toys and such all over it. It was a visual treat.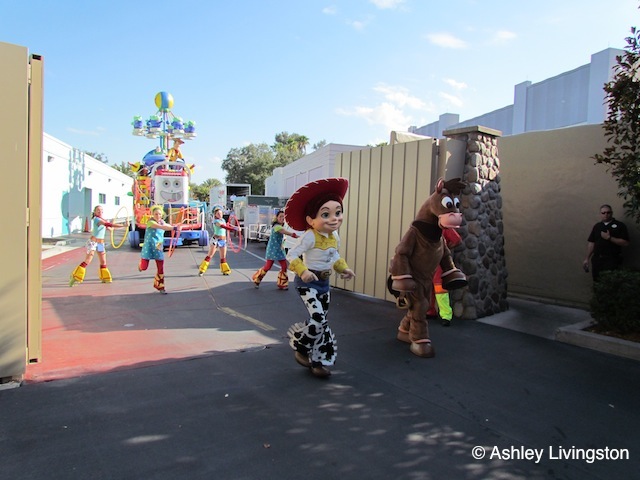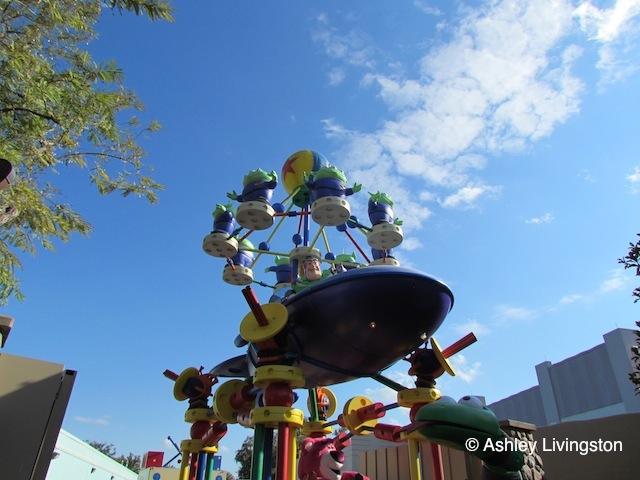 The cones brought up the rear of the parade, followed by two Cast Members holding a jump rope.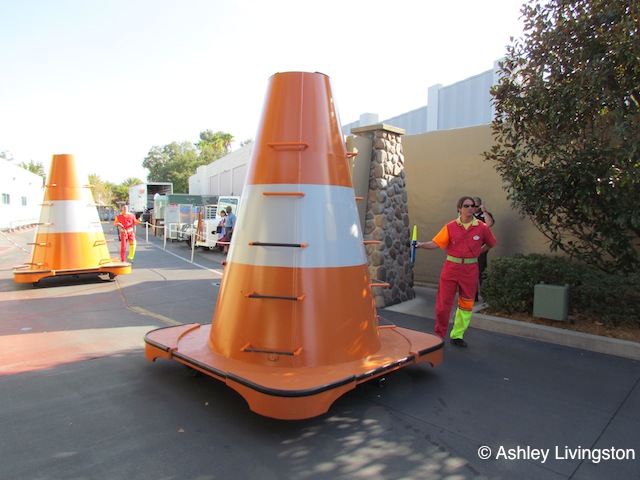 The parade is very high energy. However, it is short! My mom was with me today and she timed it at 6 minutes from start to finish. It did look like the parade made a show stop on Hollywood Boulevard. It wasn't my favorite thing I've ever seen at Disney World but it wasn't my least favorite, either. In all honesty, it felt sort of like the "Move It! Shake It! Celebrate It! Street Party" at Magic Kingdom only with Pixar characters. For what it was, it was cute. I wouldn't make a special trip back to Disney's Hollywood Studios just to see it, though.
Have a MAGICAL day! TTFN, ta ta for now!