We're all accustomed to seeing children at Walt Disney World asleep in a stroller or in their parent's arms. That's to be expected. Most youngsters just don't have the stamina it takes for marathon touring. This sight always brings a smile to my face.
But what really makes me grin are adults who crash long before they make it back to their hotel room. They have underestimated the energy it takes to tour park after park, day after day.
Some people make no qualms about their exhaustion and spread out into a reclining position in order to maximize their catnap. It doesn't matter that the surface they are lying on may be rock hard.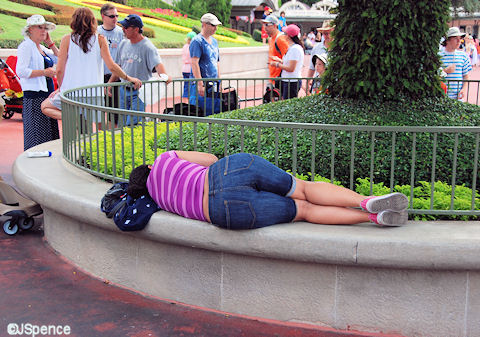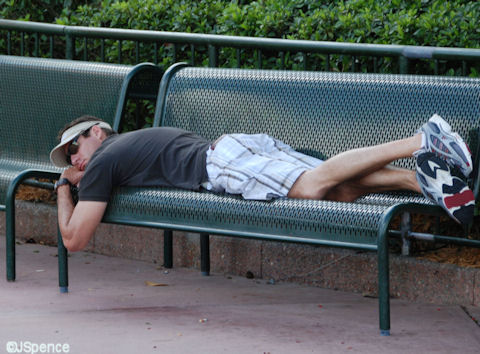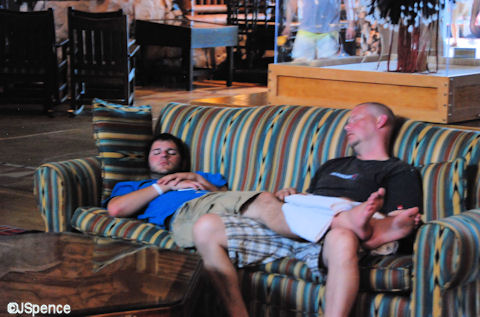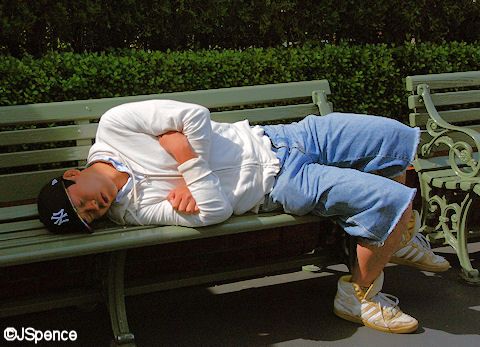 Others never really intend to nap, but once they sit down, they lose the battle with the sandman and their eyelids become heavy and eventually their body's slump over.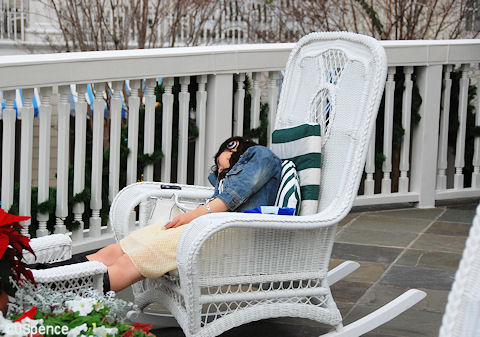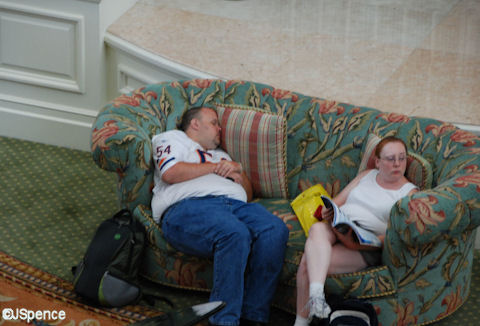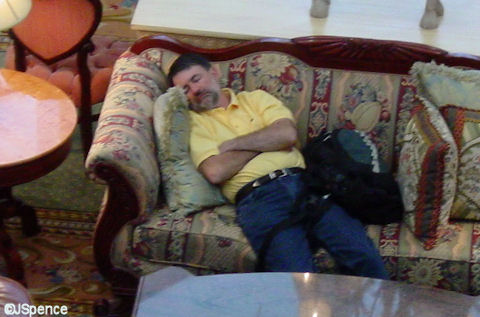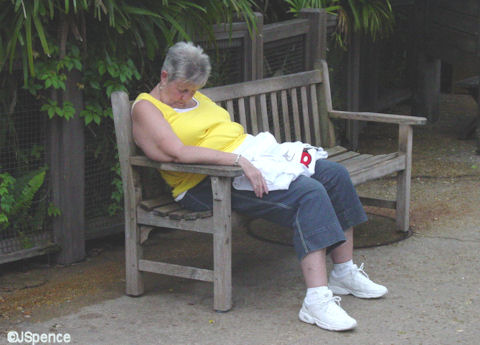 To my knowledge, I've never slept in a public area like the people in the above pictures. But I know for a fact that I have slept in more than one dark theater at Disney. Carousel of Progress and the American Adventure are two of my favorite napping places. Please don't get me wrong, I LOVE both of these attractions. But there is something about a dark, air-conditioned room and a cushioned chair that allows me to temporarily lose the battle with fatigue.
So here is my advice to you. If you're staying at a Disney hotel, or relatively close to Disney property, think about returning to your room midday for a nap, some down time, and maybe a dip in the pool. This will allow you (and your children) to return to the parks in the evening refreshed and ready to enjoy all that is offered. Because when you think about it, Mickey's PhilharMagic loses a lot of its allure when you sleep through it or the guy sitting next to you snores.
So let's be honest, tell me what places you've slept at Walt Disney World besides your hotel room?