This was Challenge #140: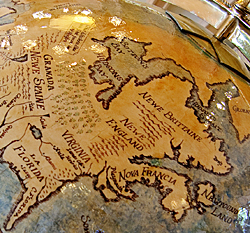 And here's the answer:


Copyright © 2010 Barrie Brewer, Nikon D300, 11-16mm, 1/15s shutter, f/2.8, ISO 400
The gorgeous globe lives in the lobby of the Yacht and Beach Club.
Maura Simon was the first to send in the correct answer for the challenge! Congratulations to Maura and all the other readers who got the answer right: Paul Cooper, Mary Beth Tarbet, Lee Anastasi, Tom Koval, Donnie, David Manning, Sharon Lee, Jared Orth, Sharon Pierce, Amanda Linde, Kellie Harpel, Kris Nixo, Scott Otis, Mckinley Yeaman, Baines Family, Dylan Weidner, Maureen Handy, Maryann Eckenrode, Sherry Klinefelter, Robin Fitts, James Berry, Kathy Berry, K. Beasley, Kathy Lowe, Elizabeth Scarborough, Jen Cox, Rick Hemsley, Jennifer Tremley, Michelle Mcspadden, Elizabeth Macgregor, Michael Campe, Sharon Dale, Carrie Kenney, Julie Wickware, Bill Mckim, Karen Adamakis, Dawn Bach, Kristen Marshall-gainey, Paul Knott, Scott Lau, Dale Knight, Jessica Gruhlke, Patty Cartry, Paula Massarelli, Seth Walker, Amy Schweizer, Matt Degrandis, Jennifer Harmon, Vanessa Gordon, Rob Blundin, Christopher Barnes, Ellen Petillo, Teri Jo Fuson, Sarah, Jen, Karen Hotchkiss, Ed Aleszczyk, Claire Gregory, Walter Fletcher, Pam Lorenz, Heather Young, Bonnie Smith, Tina Cole, Craig, John Dupre, Christopher Hall, Karen Desantis, Leslie Dameron, Brian Yesutis, Kristen Mccoy, Kristen Carde, Jocelyn Carpenter, Terry Fleming, Steve Pocopanni, Jennifer S., Larissa Huda, Evanna Huda, Suzanne, Jen Schultz, Michael Mann, Allie Reckendorf, Neil Taylor, Mike Kaczanowski, Justin , Jill Davoll, Carri Marotto, Ken Fischler, Bryan Fencl, Shiraz Biggie, Cheryl Costello, Deanna Simmons, Hillary Waldroop, Donna Brandt, Emily Chronas, Mike Flaherty, Elizabeth Hardy, Julia W., Michael Malampy, Maryann Eckenrode, Ryan Benco, Susan Stanley, Wendy Crober, Marina Crober, Emma Ford, Paul Pica, Bob Hicks, Melissa Weiland, Michael Malampy, Clay Anthony, Tim Johansen, Debbie Desimone, Dan Mangini, Nancy Lam, Bryan Gibson, Paul Latella, Laura Pranaitis, Tim Sanchez, Margot Garofalo, Jennifer Bogdan, Kate Fanning, Brian Haas, Jim Couzzourt, Sharon Jones, Douglas Florey, Tim Rachuba, Emily Robinson, Angela Johnson, Sam Pogers, Blake Schmidt, Andrew Baillie, Linda Mac, Vicki Edwards and Laurie Walker. Each of you will be entered in the September winners' drawing.
_______________________________________________________________________
Challenge #141: Where in the world is this?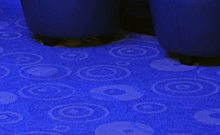 Do you know? Do you have a guess? Please send in your answer, before the end of the day on Thursday, September 2, by clicking on the blue box below. Please do not post answers using the Feedback Form link at the bottom of this post. Remember to be specific with your answer – just naming a park will not get you into the drawing.


_______________________________________________________________________
Everyone who sends in a correct answer to a Where in the World Challenge this month will be entered in a drawing at the end of the month for some special AllEars® goodies and a cool Disney book!