Happy New Year Disney fans! Welcome to this first installment of Light Meter 2010.
If you've made use of Disney's PhotoPass service in recent years than you've been told to hold out your hands, look down and act surprised. Upon reviewing your photos online or while in the parks you noticed a surprise guest in your photo. Most often, people found that Tinker Bell had pixie dusted her way into the shot.
Last year while Cathy Bock, Laura Gilbreath, Deb Wills, and I were touring Mickey's Toontown in Disneyland I requested that the three of them pose by the sound effects boxes. I got a nice group photo.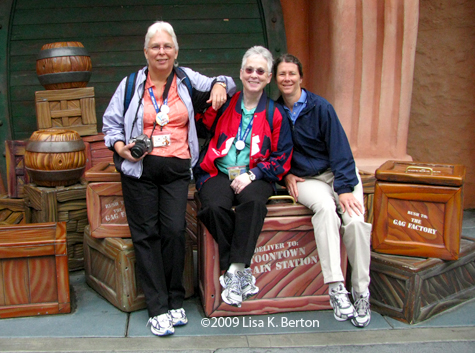 Deb then tells them to put their hands out and act surprised and that I should put Tinker Bell in their hands. Here's the original image.
Add a little Adobe Photoshop CS4 and my mad skills and the new image becomes this.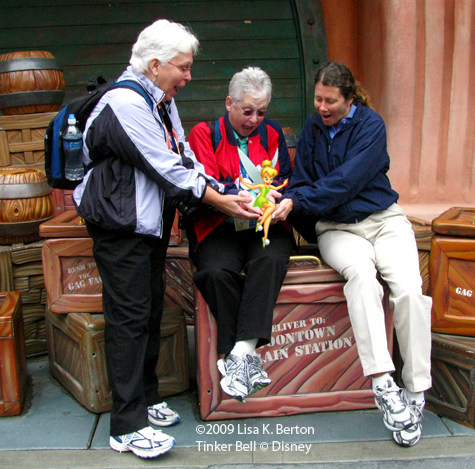 It didn't take long for my evil plot to begin. I told them we needed to take another one. There were countless ideas running through my deranged mind as to who or what I could villainously place in their naive hands. Muah ha ha ha ha ha ha ha. Are you ready to see what I finally decided on?
Eh, what's up doc?