Just in case you're not getting your complete Disney fix while vacationing at Walt Disney World or Disneyland, the company has come out with something else to keep us happy — Disney Eggs.
I don't know if they're available nationwide, but they're for sale in Orlando and cost me $2.69 at my local supermarket.
Each egg is stamped with one of six characters – so you get two of each. But different cartons contain different characters so if you're little one really loves Buzz Lightyear, you might need to open several packages before finding our Toy Story friend.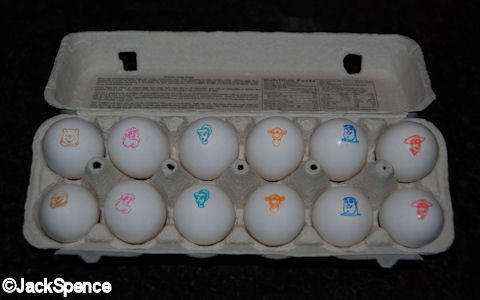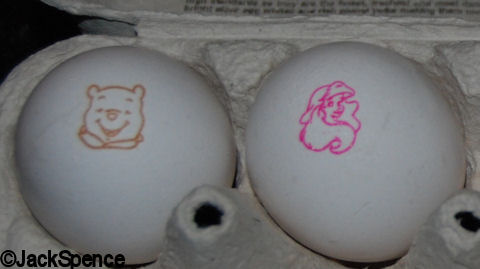 The TV commercial shows someone frying an egg in the shape of our favorite Mouse using a Mickey mold. But this MM mold was not for sale at my market. I know at one time they were sold at Walt Disney World, but I haven't checked lately so I can't guide you in that direction with any certainty.
I have to assume that the intended market for these eggs is children. But if I remember my own childhood correctly, I never saw the egg until after my mother had cooked it and served it to me on a plate. So I'm not quite sure what the appeal will be for the little ones. But hey, I guess we adults can enjoy these cute little eggs too.