Today was Animal Kingdom day. And it was pretty chilly – only in the 50s at 9:00 in the morning – brrr!!! It was a brisk walk in from the parking lot. 🙂 It never did warm up very much (only about 63, and that's cold by California standards!), but at least the sun came out in the afternoon.
The AllEars Team was hosting a photo scavenger hunt back in Harambe Village, and had quite a good turnout! Lots of people came by to say hi and/or to participate – each person/team received a sheet of paper with five thumbnail photos on it – they were supposed to go out and find each image, and then take pictures of them on their own cameras and then return and show the photos to one of us. Each team received a prize for completing it successfully. Here DebK explains the procedure to one of the participants.
Everyone seemed to have a good time doing it, and it was nice to meet a lot of new people.
Lisa chose an elevated vantage point to take pictures of the proceedings (coming soon to a photo blog near you, I'm sure!)
After everyone had finished scavenging, JackM and I headed off to Dinoland to join the RADP crowd at their meets. There were quite a few people there that I hadn't seen in several years, and I had a great time talking to old friends. And I met several new people who were also from California! Kevin was there with Leonard the Leopardasaurus, which he had won earlier at one of the games in Dino-rama. It was decreed that Leonard must attend all RADP meets this weekend (I suppose that means Kevin has to come along, too. 😉 ).
We got in line for Dinosaur – it was kind of interesting keeping a group of twenty-odd (and I do mean odd) people together, but Charlotte, the meet host, managed to do it. We were in three different jeeps. For the ride photo we were all asked to do the "Home Alone" pose (hands on either side of face with a look of terror). The photos turned out pretty well!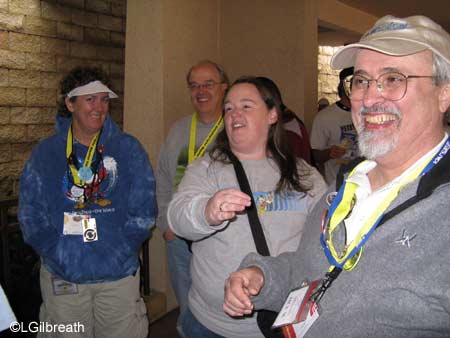 Quite a few of us went to Flame Tree Barbecue for lunch after that. Somehow Jack apparently managed to offend all of his tablemates, because they suddenly got up and left – Jan, Sean, Pamela and I were at a different table and are not quite sure what happened. 🙂
Next on the agenda was a group photo with Mickey at Camp Minnie-Mickey. The people behind us in line were quite relieved to learn that we were one large group. When we met up with Mickey, we all sang Happy Birthday to Charlotte and Laurie, who have birthdays coming up soon.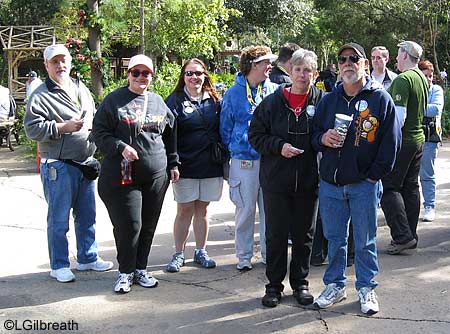 It was kind of funny to watch the CM juggle six cameras as she took our photos, but the photo turned out well, don't you think? (There's a larger version of it here.)
Most of us went to Festival of the Lion King after that. We were in the elephant section. It was a great show – but it always is.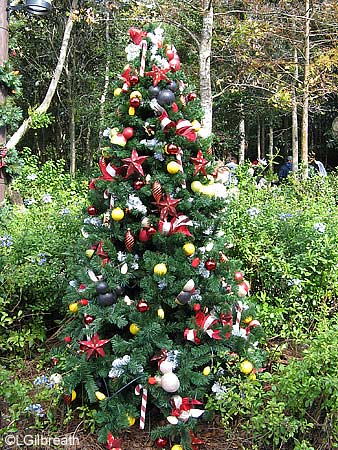 Our group got a smaller after that, but 12 of us went back to Harambe to do the Safari. Several of us had gotten Fastpasses earlier in the day that we hadn't had time to use yet. The CMs were just closing down the FP machines when we got there, but they gave us enough for the rest of our group and we were able to all go right away. The CM at the Fastpass line told us her mom was a big AllEars fan.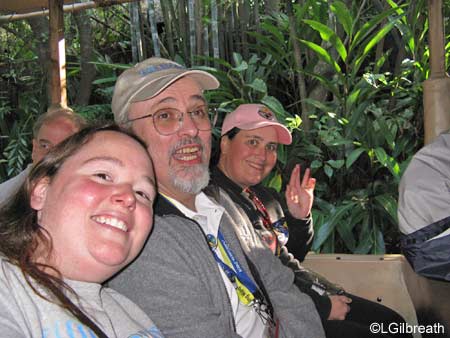 The CM we had on the safari was just ok – but the running commentary we got from Kevin, who was sitting behind me, was a lot more entertaining. 🙂 We saw a fair number of animals, and I even was able to take a decent photo of two cheetahs!
Some people headed for Everest, some were staying for the parade, but JackM, Kim and I left the park at that point – it was about 3:30 by then. I really had a great day with all my RADP friends – and it wasn't over yet! 🙂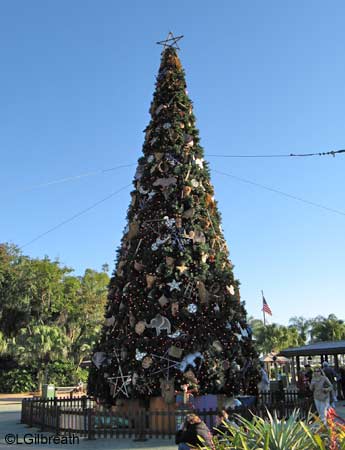 I had time to come back to my room and take a first pass through my photos from today before going to Old Key West, where I'd been invited to Charlotte and Jan's Open House. They have been doing this for a number of years, but I've never managed to be here for it – I've heard what a good time it is, though. So I was really happy that it worked out for me to attend this year! They went to a lot of work and prepared a whole bunch of food and invited many of us to come over and eat and hang out. I was able to see even more folks that I haven't seen in a while. It was a really nice party, and fun to see everyone outside of the parks for a change.
Jan takes her homemade bread puddings out the oven (they were terrific, especially the one with pecans and coconut!)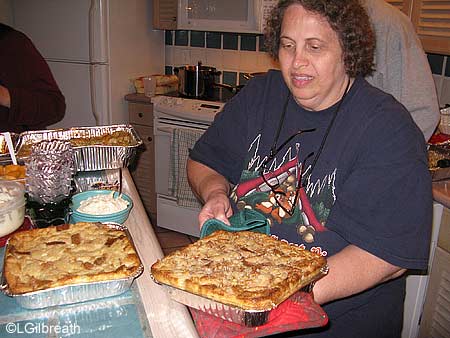 Jack signs the guest book (he even said something nice!).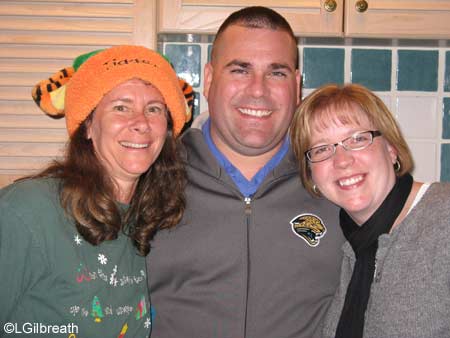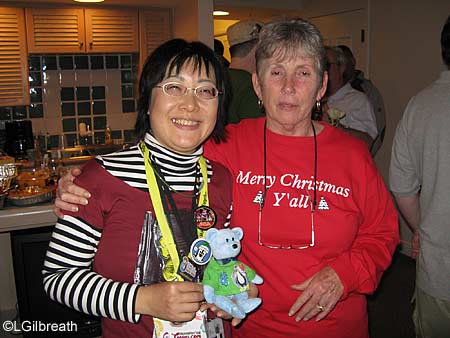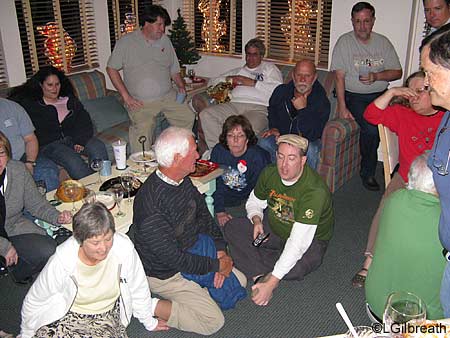 So that was my very full day. I had a wonderful time, though – it was so much fun catching up with all of the people that I haven't seen in a long time.
Megamouse Meet and RADP Meets at Epcot tomorrow!