Thank goodness, the search for Hidden Images never ends! That's because Disney continually places new ones and waits for us to find them. As you know, some images are clearly purposeful, while others are questionable. What about the following?
In Epcot's Morocco pavilion, check out this chipped-out section in a wall of the outside patio seating area for Spice Road Table Restaurant. This wall section is nearest the main promenade through World Showcase. (Thanks to Jamie Lopez.)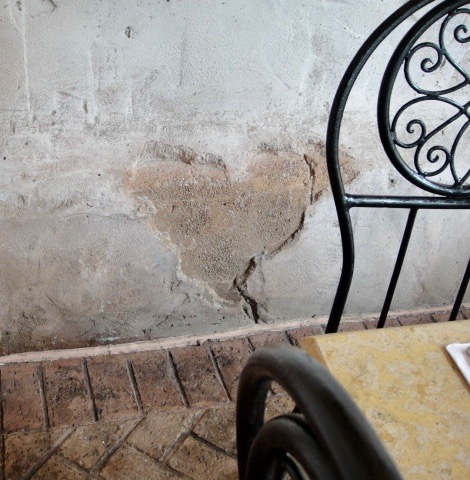 Can this be Baymax? Walk to the right side (nearest to Italy) of Germany's miniature train exhibit. The photo shows the image as you see it from the walkway through the middle of the exhibit. If this is Baymax, he would be lying down with his head and eyes to the left. (Thanks to Nancy Ahlsen.)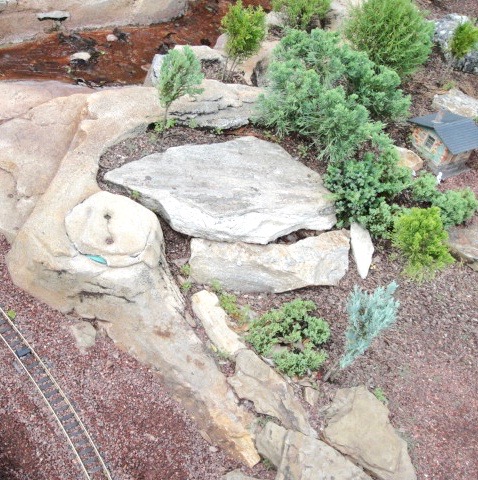 As you board a Splash Mountain log in the Magic Kingdom, flowers directly above and in front of you might contain a classic Hidden Mickey. Look at the three round, green leaves hanging below the red flowers. A three-circle Mickey? (Thanks to Brian A. Leong.)
About halfway along the Buzz Lightyear's Space Ranger Spin ride, the exploding volcano on the wall to your right might form a fireworks classic Mickey at the upper left. What do you think? (Thanks to Brian Patterson.)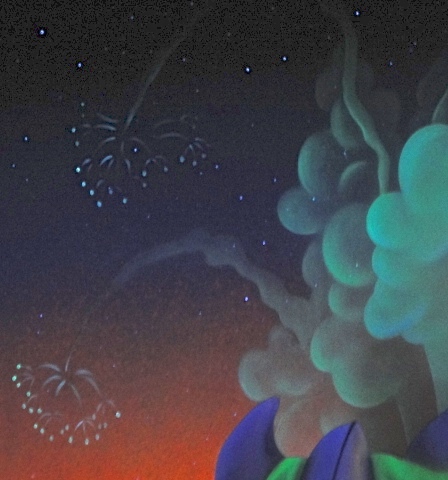 Never give up the search!