Disney Historian Jim Korkis goes up into his imaginary attic to rummage around his archives and often stumbles across an unusual story about Walt Disney World. Those who have met me know that I take real joy in talking about Walt Disney.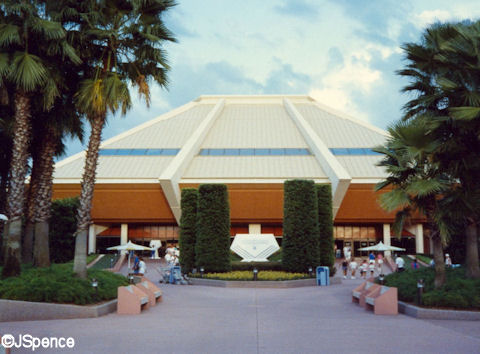 I miss the "Horizons" attraction at Epcot.
I miss visiting Sea Castle Resort, Mesa Verde and Brava Centauri and was always impressed with the OmniScreen images, especially the rocket launch.
If Westcot in Anaheim would have been built in the 1990s, it was planned to include a version of the Horizons attraction because guests genuinely enjoyed the attraction in Florida.
On January 9, 1999, Horizons closed permanently. However the creation of the attraction started when the idea for a "space pavilion" was pitched to be part of Epcot Center as early as 1979.
This attraction in FutureWorld was originally going to be called "Century 3" (sometimes spelled "Century III" on some documents). Just a few years after the United States Bicentennial in 1976, people were looking forward to the third century so that was the inspiration for the title of the attraction.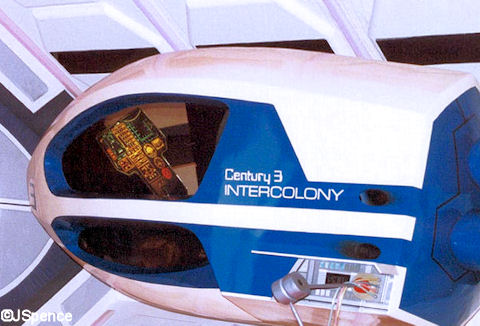 However, concerns were brought up that foreign guests wouldn't "get" the implication so a more universal name needed to be used.
The attraction was temporarily named "Futureprobe" which Disney quickly discovered called to mind some type of unpleasant medical procedure or instrument.
The name "Horizons" was chosen after many discussions with sponsor General Electric and Disney for the implication of always striving to reach the horizon and when you finally get there, there is another horizon in the distance, and another. The point of the pavilion was to show an achievable future based on existing technology.
Horizons opened exactly one year after Epcot Center opened. Amusingly, the phrase in the attraction "If we can dream it, we can do it" that is often falsely credited to Walt Disney was in reality the creation of Imagineer Tom Fitzgerald who modeled for the audio-animatronics young man character with the solo sub personal submarine.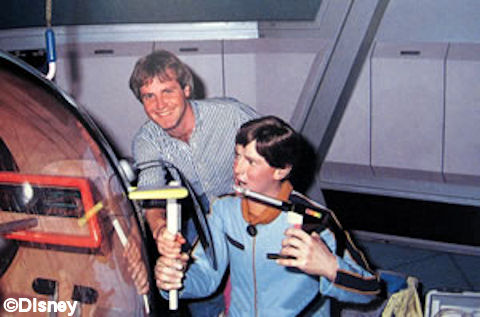 Recently, I ran across an interview that Imagineer Claude Coats gave to "Orlando-Land" magazine in 1981 where he explains what the "Century 3" attraction would have been like and here are some excerpts from that interview. Coats is one of those "forgotten" Imagineers who was deeply involved in the design of the original Fantasyland at Disneyland and was a mentor to young Tony Baxter.
"We're going to use a ride device with cars that hang from an overhead rail. It will move 1.8 feet per second. We'll make guests feel they're celebrating the nation's tri-centennial, looking back over the last 100 years.
"You will make a two-minute ascent to Future House through thoughts about the future from the past. Then you'll enter a theater for a probe of the future. The screen is more than eight stories high-the biggest screen ever.
"It will curve over above the audience to give a planetarium effect. The audience will get views of outer space and inside the molecule. We're taking people to places they've never seen before. Like inside an electron microscope. Into living cells. Out to the rings of Saturn. Along the DNA life chain. There'll be many blowups of microscopic stuff.
"It's a celebration of the good times ahead of us. We'll show future urban development. A family celebrating their 100th wedding anniversary, which will be a common thing. We'll show a complete new lifestyle. And robot mining. An undersea habitat. Underground homes. Desert farming. Hobbies, cooking, music as they will be in the future.
"We'll end up going into a space habitat. We'll show work and health activity in space. Manufacturing. Mining of minerals from planets or asteroids.
"At the end of the experience, we'll tie the whole thing into the family unit."
Guests would have then left the show and still in their ride vehicles be taken into a polling area where lights would light up on the dashboard of their vehicle where they could push buttons to indicate their feelings about what they just saw. The results would be instantly tabulated so guests could compare their reactions against those of others who experienced the attraction.
This is the attraction that we might have gotten that evolved into the Horizons attractions some of us miss today.
Here's a brief glimpse at Horizons before it closed:
RELATED LINKS
====================
Check out Jim's other "From the Attic" Blogs
Full features from the Walt Disney World Chronicles series by Jim Korkis can be found in the AllEars® Archives: /ae/archives.htm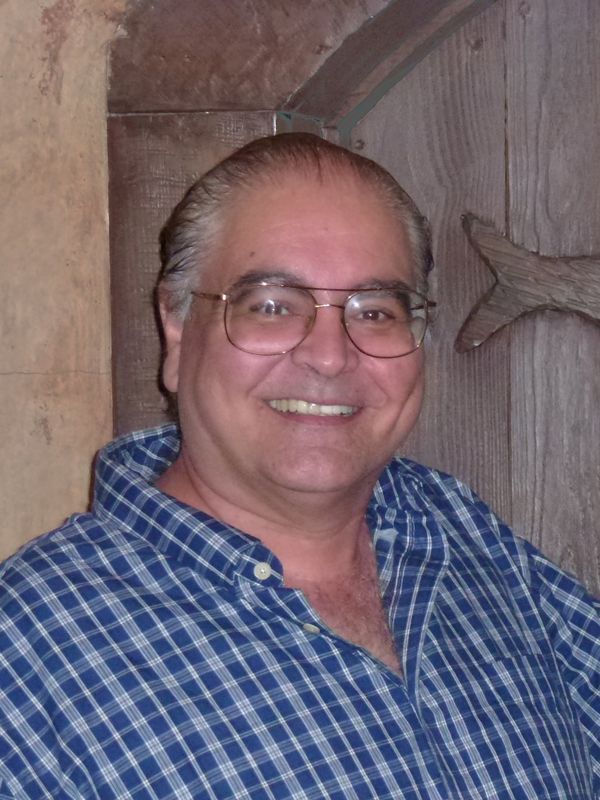 ABOUT THE AUTHOR:
Jim Korkis is an internationally respected Disney Historian who has written hundreds of articles about all things Disney for more than three decades. As a former Walt Disney World cast member, his skills and historical knowledge were utilized by Disney Entertainment, Imagineering, Disney Design Group, Yellow Shoes Marketing, Disney Cruise Line, Disney Feature Animation Florida, Disney Institute, WDW Travel Company, Disney Vacation Club and many other departments.
He is the author of three new books, available in both paperback and Kindle versions on Amazon.com:
The Book of Mouse: A Celebration of Walt Disney's Mickey Mouse
Who's Afraid of the Song of the South
"The REVISED Vault of Walt":