Tomorrow's child (Tomorrow's Child)
Gathering gifts from our past.
Tomorrow's child (Tomorrow's Child)
Shaping a world that will last…
Ah, that song brings back fond memories of Epcot's early days. I still vividly remember my first trip to Epcot in 1991.
It seemed that every attraction I entered included a song with a catchy tune that stayed with me.
I recall walking around Epcot singing tunes like:
One little spark, imagination…
The Universe of Energy…..
Tomorrow's Child……
When I returned home and one of those tunes popped into my head, it always brought a smile to my face.
It was with great anticipation that I rode the recently reopened Spaceship Earth, signature Icon of Epcot.
This is the type of attraction that I believe allowed the Disney theme parks to rise above the rest of the "amusement parks". It is storytelling and imagineering at its best.
As I've gotten older, I'm less than thrilled when attractions such as Mission Space open, but I realize not everyone is like me. For the parks to remain alive and vibrant, attractions must reach all ages. But, if I have my druthers, I'd rather see 2008 era enhancements like the Haunted Mansion just went through.. and yes, Spaceship Earth!
I had read that Emmy®-award winning composer Bruce Broughton conducted a 63-piece orchestra and 24-voice choir for a new musical score for Spaceship Earth. I was hoping that it would include a catchy tune that I could hum when I returned home… to remind me of my magical adventure in WDW.
I also read about Dame Judi Dench doing the new narration. And while I wasn't going to miss Jeremy Irons so much, I can still hear Walter Cronkite's words in my head. Yes, this is one of those attractions that has always held great memories and meaning for me.
The signage around the attraction is new, simple, futuristic, silver and blue.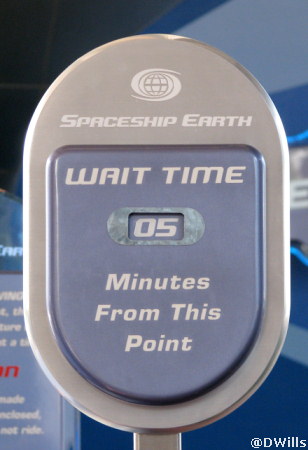 The entrance mural is the same. I wouldn't have minded a new mural but I enjoyed seeing the space shuttle and space walker once again.
The vehicles have not been changed, but each row has had a new flat screen added to it. This screen makes up the entire last half of the ride. It's still a little tough getting in and out of them. Not so much due to the moving platform, but the small width that the "door" opens to allow you to enter and exit the actual vehicle.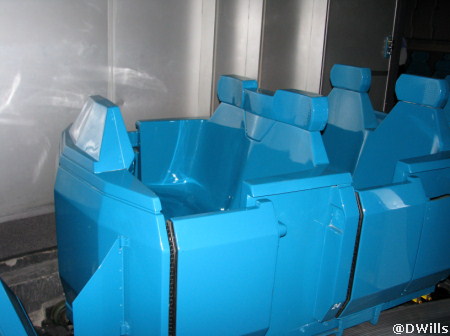 Ah… as our time machine started up the incline, I began to immediately noticed changes. The scenery was cleaned up, repainted and oh my…. new things have been added. Right away I noticed subtle and not so subtle enhancements and they kept coming…. it seemed as though each scene had something new added. The new audio-animatronics are amazing, very realistic and really brought each area to life.
I must admit it was hard for me to focus on the narration because I was so involved in looking at all the new additions. Periodically I heard Dame Judi's voice, but my head was filled with thoughts of "WOW", "That's new", "How cool!", etc. Because of that, I can't really comment on the new narration.
As the time vehicle slowly ascended into the Spaceship Earth buildingI remembered thinking, I need to get right back on this so I could see everything again!!!! I was even more excited than when I saw all the wonderful enhancements at the Haunted Mansion.
Here are a few of the new scenes. (Please note these photos were taken with a Digital SLR camera and NO flash was used.)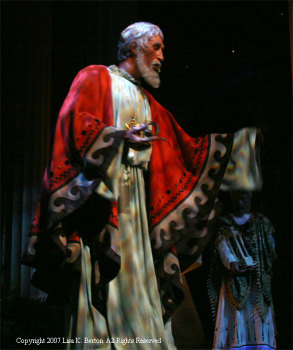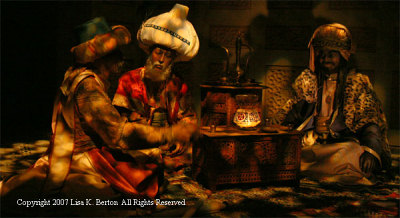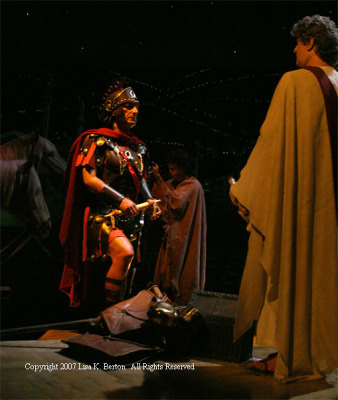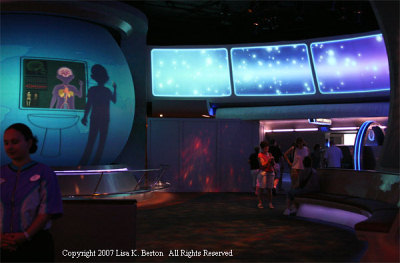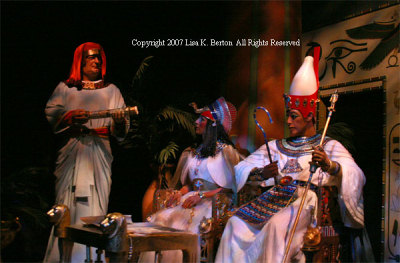 Can you see now why I was so excited about the changes and the new scenes? Even the ones that didn't change a bit, were touched up to become more, hmm… life like!
Unfortunately, my excitement was short lived. At the height of the ride we did spend a fair amount of time looking at the star studded galaxy and the earth (always one of my favorite scenes). But the impact still isn't what it was with the powerful musical score of the Walter Cronkite narration days.
And then, our vehicles slowly rotated for the backwards descent. I had heard from many readers that the entire last portion of the ride focused around the video screen.
Indeed, the screen came on and we were asked questions about where we wanted to live, vacation preferences, etc. The photo that was taken of us near the beginning of the ride then became part of the cartoon. Our vehicle's photo was only of me, not the person riding with me, so the 2nd individual in my cartoon was just that, a cartoon face. I could see the vehicle in front of ours had 2 faces, so I guess our photo didn't turn out right.
After answering the questions, a short cartoon video plays. It was pretty funny, at least initially. I heard giggles from others around us, especially the kids.
But the more I watched the video screen, the more I started not feeling so good – I was getting queasy. I do suffer from motion sensitivity, but the slow ride backwards in Spaceship Earth never bothered me before. But now, concentrating on the screen in the vehicle, I quickly became nauseous. I tried looking up, but the row of lights tunnel we were passing through didn't help much. I just closed my eyes. Bummer, I thought to myself.
Wow, what a let down. I wasn't interested in jumping right back on. As outstanding as the first half of the ride was, the last half was equally disappointing.
I will return to enjoy all the new scenes and additions on a future trip, but I'll not be playing the computer quiz and watching the cartoon on the way down. If you have motion sensitivity issues, beware of this section of the ride. A friend who has epilepsy told me that the strands of lights in the descent tunnel were very bothersome to him.
To the imagineers who designed the first half of the ride, you did an incredible job! One I am sure Walt would be VERY proud of. In fact, you outdid yourselves. It reminded me of the first time I entered Epcot. I could see it over and over again…. and I left with the feeling of wanting to return immediately.
But whether it was a lack of money, or time, or this 50something baby boomer is just not "hip" anymore, I was disappointed in the ending. And that combined with the motion issues, will sadly remove Spaceship Earth from my "Must See Every Trip List".
Oh, and that musical score I was so anxious to hear….well sitting here a few days later, I can't remember one note of it. Quite honestly, it may have been because I was so focused on the new scenes. So to be fair, I'll pay more attention to both the music and narration on my next visit.
In the old A-E attraction ticket days, I would have rated the first half of Spaceship Earth a huge EEEEEEEE (the best). But the last half gets a generous B ticket.
Many thanks to AllEars blogger Lisa Berton for the inside photos of Spaceship Earth which appear in this blog.
Note: The Tomorrow's Child verse I started the blog with, used to be played during the ending of Spaceship Earth, as you were traveling backwards in the descent. It was several rehabs ago, so some of you may not recognize it.
To read other comments about the reopened Spaceship Earth, visit: