Walt Disney World from a Teenager's Point of View
by Kacie Brady
AllEars® Guest Columnist
Feature Article
This article appeared in the August 11, 2015 Issue #829 of ALL EARS® (ISSN: 1533-0753)
Editor's Note: This story/information was accurate when it was published. Please be sure to confirm all current rates, information and other details before planning your trip.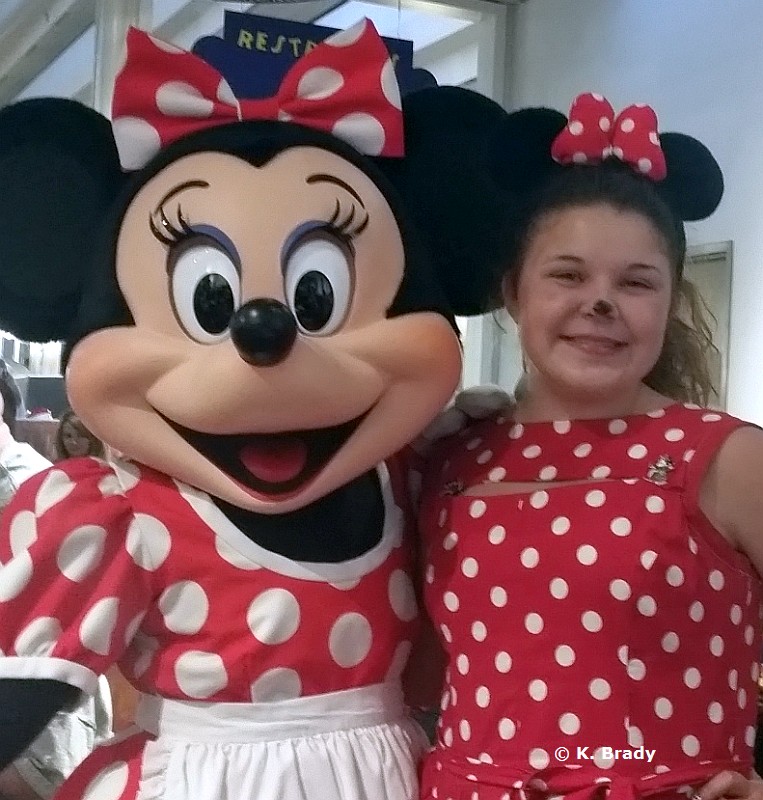 When traveling to Walt Disney World with teenagers, it can be fun, yet challenging at the same time. Without younger kids, you don't have to worry about getting to bed early, pushing a stroller, or midday breakdowns. However, it can be hard to find things that teenagers like to do. Many teenagers believe that Walt Disney World is a place for little kids. I, however, believe that it is an exciting place for people of all ages.
There are many attractions at Walt Disney World that teens will enjoy. I have mostly been on trips to Walt Disney World with my family of four, but I have also been on trips with many teenagers who were reluctant to go. After the trip, however, they could not wait to come back! This article is a guide for parents of teens to help them create an exciting vacation to the Most Magical Place on Earth.
Planning for the Trip
Getting the whole family involved in planning your trip to Walt Disney World can create excitement for young people! Look up information on the different Disney resorts and let everyone help pick out where the family would like to stay. Look up menus from different restaurants and let the whole family choose which ones look the best. Our family always has a big meeting before our trip, when we vote on which restaurants and resort we like. Also, we help our parents choose which rides to get FastPass+ for before we go to the park. Download the My Disney Experience on all of your teen's devices, so they can look at wait times and anticipate the trip to come. Letting your teen help plan the vacation gets them more involved and excited about the trip.
Shopping
Many teenagers love to shop and Walt Disney World provides a huge variety of stores for every type of shopping enthusiast. I love walking up and down Main Street, looking at the wide array of merchandise available. Parents and teenagers often have similar interests, which can be advantageous when shopping together. When kids are younger, they often focus on toys and tire of shopping quickly, but your teenager can be your shopping buddy. If teens and parents are not interested in same thing, allow time for everyone to find things that they like. Maybe give your teen a budget, and let them pick out a few things to buy. This way, shopping at the Disney stores will be a highlight of the trip!
Downtown Disney
I think there are many things teenagers will love to do in Downtown Disney. It is fun to just mosey around and enjoy all the unique shopping experiences. There are also live performances that can be enjoyed and a variety of vendors with lots of delicious food. You can go bowling with your teens at Splitsville, play games in DisneyQuest, go see a movie at AMC Theater, or you can go to Cirque du Soleil, which is a mystifying show that all ages would enjoy.
There are also many guests that come to Downtown Disney for book and art signings. I was recently able to go to Downtown Disney when Ridley Pearson, author of the wildly popular Kingdom Keeper series, was signing his books. We were able to make a day of it and explored the many shops while waiting to meet him. We got in line early and, to my excitement, Ridley Pearson started walking through the line and personally talked to each of his fans before starting the book signing. I enjoyed it thoroughly and I believe many teens would enjoy meeting a famous artist or author. Make sure before you go to Downtown Disney to check and see if there is anyone your teenager would like to meet.
Take a Break
When going to Walt Disney World, people tend to move at a faster pace. Sometimes it is good to slow down and take a break. If you are staying on site, it is always a good idea to come back to the resort during the middle of the day. You can avoid waiting in lines during the heat of the day and still have a good time. In my experience, teenagers love to hang out at the pool. Whether you want to swim and play on the water slides or lay out, it is fun to just chill out at the resort pools.
The resort arcades, with their many games, are also a good spot to have some fun. Most of us love our technology, so designate some time to indulge your teenager, allowing them to check their email, text messages and social media, while not interfering with the trip. This time to play on their devices keeps them from being on their phones during the rides and shows. Disney is great about having free Wi-Fi around the parks and in the resorts.
Also, even though we may seem too old, it is a good idea to take a power nap. Whether it is in a hammock, by the pool, or in the resort room, naps leave everyone feeling refreshed and ready for a night in the park. People may spend most of their time in the parks, but the resorts offer many things to do, and it is always refreshing to take a break.

Freedom
Walt Disney World has the best security, and they provide an extremely safe environment. Try giving your teen some freedom when at the parks. If your teen wants to ride Rock n' Roller Coaster for the seventh time that day, you can let them join the single rider line, and not worry about their safety. My 12-year-old little sister, Allison, and I often ride Star Tours, Space Mountain, Expedition Everest, and the other thrill rides, while our parents take a break from the thrills. Teenagers often enjoy vacation more when their parents loosen the reins a bit. You can even let your teen do what they want for an hour or so, meet back together, and then go ride something as a family. If you cannot agree on a place to eat, you can let your teen go where they want, all while feeling they are in a safe environment. When given the chance to do what they want, teens will usually enjoy the parks more.
Food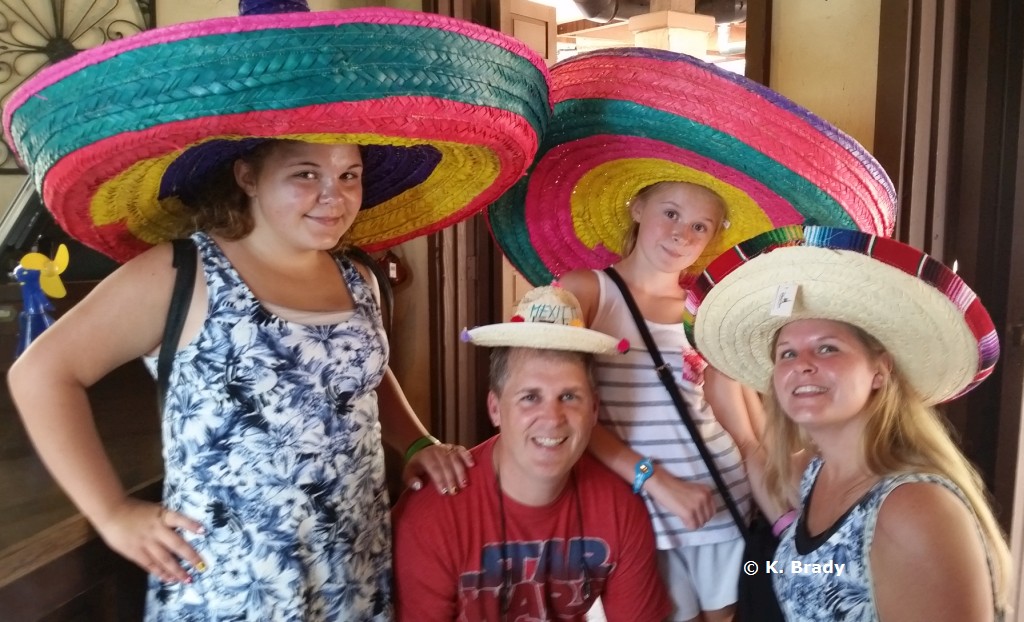 When you have a teenager, they have grown past the age of picking off the kid's menu. Explore different places to eat! Most teens will love trying different foods. There are many unique things to order at the restaurants and booths in Walt Disney World.
One of my favorite things is to go to Epcot and sample different foods from around the world. Split your meals with the whole family, so all of you can try more things. Experiment with different snacks at the parks. There is nothing more delicious than a Dole Whip or a turkey leg.
There are also many sit-down restaurants your teen may enjoy. In some restaurants the servers play different roles. For example, at the Whispering Canyon Cafe all of the servers are dressed like cowboys and cowgirls, and they act like them, too. They are often loud, sarcastic and hilarious. My mom asked for a refill, and they gave her a gallon-sized Mason jar full of her drink! If you ask for ketchup, they yell loudly for ketchup, and everyone from the surrounding tables brings you all of their bottles. If you are on the phone, sometimes they will yell loudly for the whole room to be quiet! As long as your teenager is not the brunt of the joke, it can be fun to watch.
Another fun restaurant is the 50's Prime Time Cafe at Disney's Hollywood Studios. This restaurant is set in the 1950s, and all of the servers role-play members of your family. Once, on a multi-generational trip, our server was our "aunt." She was really funny, acting grouchy the whole time. When we would order food, she made us say please, and she fed my cousin and uncle their vegetables when they would not eat them! My great-grandmother was laughing so hard she started crying! Another time we went there my dad would not eat his vegetables, so they made him stand in the corner in front of the whole restaurant! These are just a few of the wonderful restaurants at Walt Disney World. Explore!
Attractions
There are many attractions at Walt Disney World made for older kids. There are also educational films and attractions at Epcot that your teen may enjoy. Also, Epcot has Mission: Space, which takes you on an outerspace adventure. If you have a young Disney fanatic, you can visit One Man's Dream in Hollywood Studios, where your teen can learn about the life of Walt Disney. In the Magic Kingdom, your teen may enjoy Tom Sawyer Island. If they have read Mark Twain's book, your teen can identify many places that Disney has re-created. The Hall of Presidents, also in the Magic Kingdom, is an interesting show if you have a history buff. Another fun ride in the Magic Kingdom is Pirates of the Caribbean, on which the wildly popular movies are based. If your teen is an animal lover, try out Animal Kingdom's Pangani Forest Exploration Trail, or the Conservation Station, where your teen can learn about the different animals in Animal Kingdom.
One of my favorite things to do in the parks are the thrill rides. Rock 'n' Roller Coaster, Tower of Terror, Expedition Everest and Test Track never get old. I would guess that the thrill rides are most teens' favorite attractions at the parks. Often these rides have long lines, so have your teen use the My Disney Experience app to help keep an eye on wait times throughout the day.
There are attractions to suit every kind of interest. And don't forget, sometimes we still love the "kiddie" rides like "it's a small world," Peter Pan's Flight, Nemo and Friends, and Journey into the Imagination with Figment!
Characters Meet and Greets
Even as a teenager, meeting the characters is entertaining. Try taking pictures with all of your teen's favorites. It is fun to later show your friends and family the different characters you met. Nothing makes you feel happier than hugging Pooh Bear, Rafiki, or Baloo. It is also amusing to talk with the characters, as they can come up with some funny and witty things to say! Have your teen talk to Tinker Bell about her newest creation, or ask the Evil Queen, "Who is the fairest one of all?" The characters are always willing to strike up a conversation with you. The villains are especially comical, as they are willing to complain about the heroes. Lady Tremaine once complained to me about how annoying Cinderella was with her tiny feet! Meeting the characters can be an enjoyable experience for the whole family.
Shows
Walt Disney World has many shows in the parks that are fascinating to watch. Beauty and the Beast Live, Finding Nemo the Musical, and the Festival of the Lion King are all Broadway-caliber performances. The songs are familiar, the costumes are gorgeous, and the whole performance is mesmerizing. The Country Bear Jamboree and the Enchanted Tiki Room are both funny attractions featuring audio animatronics. Lights, Motors, Action! Extreme Stunt Show is a cool experience that I think many teenagers will enjoy. This stunt show demonstrates how the stunts are achieved in movies. It features fire, car crashes, and many other cool effects. Monsters Inc. Laugh Floor is a funny and interactive comedy act. It allows you to become part of the story as you fill up the laugh can. Flights of Wonder is an engaging performance featuring the birds of Animal Kingdom. It is really amazing to see the things they have trained the birds to do. Fantasmic! is another performance that is enthralling to watch. It features Disney characters, fireworks, and spectacular special effects.
I hope this article will help with any future trips to the parks with your teen. Even if your teen does not want to go to Disney World, I believe once there, they will have a blast. Walt Disney World is truly a place for people of all ages, and even as a teenager, I still feel the magic every time I go.
= = = = = = = = = = = = =
RELATED LINKS
= = = = = = = = = = = = =
— Taking Teens and Tweens to the Epcot Food and Wine Festival
— Planning a Trip with Older Teens
— Disney World, Disneyland raise minimum age of unaccompanied kids in parks
-=-=-=-=-=-=-=-=-=-=-
ABOUT THE AUTHOR:
Kacie Brady, 14, is a proud Disney enthusiast who has been to the parks more than a dozen times. When she isn't reading Disney articles, she can often be found sewing, reading, working on the family farm, and playing with her cats, Simba and Dinah.
-o-o-o-o-o-o-o-o-o-o-o-
Editor's Note: This story/information was accurate when it was published. Please be sure to confirm all current rates, information and other details before planning your trip.