Walt Disney Archives: Step Back in Time
by
Joan Feder
Feature Article
This article appeared in the May 26, 2020 (#1080) edition of ALL EARS®
Editor's Note: This story/information was accurate when it was published. Please be sure to confirm all current rates, information and other details before planning your trip.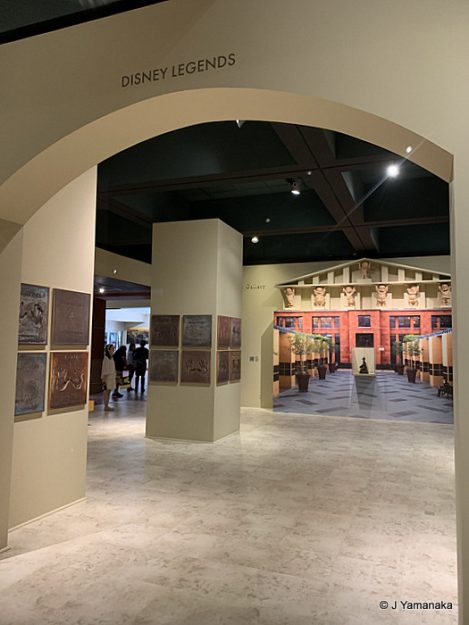 Join us on our monthly journey into the past as we explore the history of Walt Disney World and the Walt Disney Company. This time we look back 50 years and celebrate the founding of the Walt Disney Archives.
After Walt Disney died in 1966, Roy O. Disney decided that the history of the Disney organization needed to be preserved. About that same time, UCLA requested that Walt's papers be donated to their library. Disney chose to establish the Walt Disney Archives instead.
Dave Smith was one of UCLA's librarians. By his own account, he was in the right place at the right time. He knew several people at Disney from an earlier bibliography he had put together about Walt. As a result, he was picked to draft the proposal for establishing the Archives.
On June 22, 1970, Disney hired Dave Smith to make his proposal a reality. It was his job to collect, preserve and organize historical materials that related to both Walt and the company. The Archives would be a resource for Disney employees to learn about corporate history as well as past projects.
Smith had his work cut out for him. By then, Disney had produced 903 motion pictures, 361 one hour television shows, 78 episodes of Zorro, 391 episodes of the Mickey Mouse Club, 1220 comic books, 290 pieces of sheet music, 52 song folios and 636 books relating to Disney characters. This was the first time that anyone had ever tried to organize all the related materials and information.
Dave was given a master key and spent his time snooping around in the company's closets, storerooms and file cabinets looking for worthy items.
Each department had its own stash. Once Smith located the materials, he had to convince the department heads to turn their treasures over to the Archives. Eventually, they did, realizing that he would organize and preserve their legacy better than they could do it themselves.
Smith used these treasures to establish the Archives at the Disney Studio in Burbank, California. Over the next 50 years, what started out as a one-man operation blossomed into a team of 30 people. And Dave's original acquisitions grew into an extensive collection. The Archives now include everything from the first contract for Walt's early Alice shorts to recently retired audio-animatronics from the theme parks.
Dave Smith died on February 15, 2019. He spent his entire 40-year career as head of the Walt Disney Archives. The following nine years he acted as a consultant, with the title Chief Archivist Emeritus. Smith was named a Disney legend in October 2007. On June 22, 2020, the 50th anniversary of the Archives, Smith is scheduled to receive a window on Disneyland's Main Street, USA dedicated in his honor.
D23 gold members can join in the Archives' anniversary celebration. The summer issue of Disney twenty-three focuses on this event. The magazine features a look at the Archives by film critic and historian, Leonard Maltin, and the cover includes dozens of archival items, dating from the 1920s through today.