The Birth of a Dream: Disneyland 1953
by Jim Korkis
Disney Historian
Feature Article
This article appeared in the July 7, 2015 Issue #824 of ALL EARS® (ISSN: 1533-0753)
Editor's Note: This story/information was accurate when it was published. Please be sure to confirm all current rates, information and other details before planning your trip.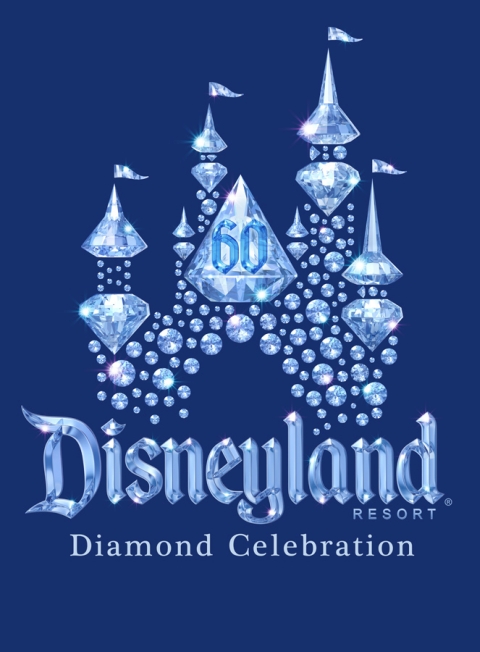 Although this column is usually devoted to the history and stories-behind-the-stories of Walt Disney World, there would not be a Walt Disney World without the original park that is celebrating its 60th anniversary this month: Disneyland.
In honor of that celebration, here is a look at how Walt originally envisioned the world's first theme park in 1953 when he was struggling to find investors to make his dream of a different kind of amusement venue a reality.
Walt hired a half-dozen people in 1952 and set them up in a building on the back lot of Disney Studios in Burbank, California. This was the core group that became what we know today as Walt Disney Imagineering.
Richard Irvine, Marvin Davis and Bill Martin had been art directors at 20th Century Fox. Their first task was to design Disneyland. In fact, their background in film helped them to design an environment meant for activity, not just a stationary tableau, but one like a movie set meant for people to inhabit for a brief time.
For nearly two years, Davis worked on more than 100 different versions of the master plan for Disneyland — before the Anaheim property was chosen and purchased.
Davis remembered in an interview: "Before they bought the property — I guess I must have done, well, I know I did at least 129 different schemes for the solution of the thing because we had no idea where the park was eventually going to be or anything else about it… different entryways… until finally it developed into the scheme that it is now with the single entrance and the walk for the avenue, which is Main Street, up to the center of the hub. Walt's idea was to have the whole thing as radials from that hub."
As Davis told another interviewer, "Walt wanted to see every idea that you could possibly have before he settled on something."
However, Walt was forced to formalize some of his many ideas before he was really ready. In order to get investors interested in the project, Walt developed a "pitch kit" for his older brother Roy that contained an eight-page, single-spaced document filled with ideas for different rides and themed areas entitled the Disneyland Prospectus.
The document included everything Walt could squeeze into it to attract interest. He was not necessarily being final in some of the concepts, but trying to evoke an image and feelings of what the park might be like. Here are a few excerpts from that document, which was written by Bill Walsh.
"Walt Disney sometime — in 1955 — will present for the people of the world — and to children of all ages — a new experience in entertainment. In these pages is proffered a glimpse into this great adventure… a preview of what the visitor will find in… Disneyland."
"Like Alice stepping through the Looking Glass, to step through the portals of Disneyland will be like entering another world. Within a few steps the visitor will find himself in a small mid-Western town at the turn of the century.
"Main Street has the nostalgic quality that makes it everybody's hometown. On the corner is the great Disneyland Emporium where you can buy almost anything and everything unusual. Or you can get the big mail-order catalogue and purchase by mail. If you want a real pony and cart or a miniature donkey thirty inches high, you'll find it in the catalogue. Or if you want the latest Disney book or toy, you can order by mail and the gift will arrive wrapped in a special Disneyland paper bearing the postmark: 'Disneyland, California' — direct from the Disneyland U.S. Post Office.
"The Hub is the crossroads of the world of Disneyland. Straight ahead lies Fantasy Land, to your left is Frontier Country, the world of yesterday. And to your right is The World of Tomorrow. But between these central spokes of the wheel are other exciting avenues of adventure.
"True-Life Adventureland is entered through a beautiful botanical garden of tropical flora and fauna. Here you can see magnificently plumed birds and fantastic fish from all over the world, and which may be purchased and shipped anywhere in the U.S. if you so desire.
"If you wish refreshments that are in keeping with your surroundings, there are fresh pineapple sticks, crisp coconut meats and exotic fruit punches made from fresh tropical fruits.
"A river borders the edge of True-Life Adventureland where you embark in a colorful Explorer's Boat with a native guide for a cruise down the River of Romance. As you glide through the Everglades, past birds and animals living in their natural habitat… alligators lurk along the banks, and otters and turtles play in the water about you. Monkeys chatter in the orchid-flowered trees.
"The World of Tomorrow. A moving sidewalk carries you effortlessly into the World of Tomorrow where the fascinating exhibits of the miracles of science and industry are displayed. The theme for the World of Tomorrow is the factual and scientific exposition of Things to Come.
"Among the exhibits, that will change from time to time, are The Mechanical Brain… a Diving Bell… Monorail Train… The Little Parkway system where children drive scale model motor cars over a modern freeway… Models of an atomic submarine, a Flying Saucer… The Magic House of Tomorrow, with mechanical features that obey the command of your voice like a Genie. You say 'Please' and the door opens, a polite 'Thank you' will close it.
"And if you are hungry, conveyor-belts will carry your food through the electronic cooking device of Tomorrow where you will see it cooked instantly to your liking.
"Lilliputian Land. A land of Little Things… a miniature Americana village inhabited by mechanical people nine inches high who sing and dance and talk to you as you peek through the windows of their tiny shops and homes. In Lilliputian Land, there is an Erie Canal barge that takes you through the famous canals of the world, where you visit the scenic wonders of the world in miniature.
"Here a little diamond-stack locomotive engine 17-inches high steams into the tiny railroad station. You sit on top of the Pullman coaches like Gulliver, and the little 9 inch engineer pulls back the throttle taking you on the biggest little-ride in the land.
"And for the little people who have little appetites — you can get miniature ice cream cones, or the world's smallest hot-dog on a tiny bun.
"Frontier Country. Along Frontier Street are a harness shop and a blacksmith shop, livery stable, assayer's office, sheriff's office and the jail. There is a shooting gallery, the Wells Fargo Express office and an old fashioned saloon with the longest little bar in the world serving root beer Western style.
"Ride shotgun on the stagecoaches… past Granny's Farm, a practical working farm operated with real live miniature horses, cows, oxen and donkeys. Carry the mail on the Pony Express Ride around the little track.
"Treasure Island. Mickey Mouse, the best-known personality in the world has his Mickey Mouse Club headquarters at Disneyland located on Treasure Island in the middle of the river, a fantastic hollow tree and treehouse serves as the Club meeting place. The hollow tree is several stories high, with interesting rooms and lookout spots for club members. There is a Pirate cove and buried treasure on the island… and direct from this location the Club presents the Mickey Mouse Club Television Show.
"Disneyland will be the essence of America as we know it… the nostalgia of the past, the exciting glimpses into the future. It will give meaning to the pleasure of the children — and pleasure to the experience of adults. It will focus a new interest upon Southern California through the mediums of television and other exploitation. It will be a place for California to be at home, to bring its guests, to demonstrate its faith in the future…
"And mostly as stated at the beginning — it will be a place for people to find happiness and knowledge."
Some of those items were never realized, including the little Carolwood Pacific railroad pulled out of storage to traverse Lilliputian Land that would have been populated with tiny mechanical figures or a full-sized Granny Kincaid farm inspired by Walt's first model for the Disneylandia project now on display in the One Man's Dream attraction at Disney Hollywood Studios and the live action film "So Dear To My Heart" (1948).
Still, Walt was convinced that it was not enough.
On Saturday morning September 26, 1953, at 10 a.m., art director Herb Ryman was working on a circus painting when he received an unexpected phone call at home. Walt urged Ryman to get to Disney Studios immediately even though the artist had not worked for Disney for many years.
Once there, an enthusiastic Walt convinced Ryman to spend the next forty-two hours there in a tiny room doing a sketch that Roy Disney could take back East on Monday morning along with the Prospectus to convince investors that Disneyland was a viable possibility. Walt felt that financiers had no imagination and needed to be shown what the project could look like rather than depend on just words.
Early Monday morning, Imagineers Davis and Dick Irvine walked into the room and found a bedraggled Walt and Ryman slumped near a vellum 43" by 70" illustration featuring a bird's eye view of the proposed park. In the lower left corner, a scroll proclaimed, "Disneyland — schematic aerial view — approximately 45 acres within railroad tracks — designed by WED Enterprises."
"It was just a carbon pencil drawing with a little color on top of it, but Roy got the money so I guess it turned out all right," Ryman said years later.
While the Disneyland that finally opened in 1955 is recognizable in the drawing and the prospectus, there were many significant differences as budgets and deadlines required constant readjustments so the park could open within one year of the construction beginning.
It became the Disneyland that we all love today.
= = = = = = = = = = = = =
RELATED LINKS
= = = = = = = = = = = = =
Other features from the Walt Disney World Chronicles series by Jim Korkis can be found in the AllEars® Archives.
Jim also writes occasionally for the AllEars® Guest Blog, contributing entries under the heading of "Jim's Attic."
-=-=-=-=-=-=-=-=-=-=-
ABOUT THE AUTHOR:
Disney Historian and regular AllEars® Columnist Jim Korkis has written hundreds of articles about all things Disney for more than three decades. As a former Walt Disney World cast member, his skills and historical knowledge were utilized by Disney Entertainment, Imagineering, Disney Design Group, Yellow Shoes Marketing, Disney Cruise Line, Disney Feature Animation Florida, Disney Institute, WDW Travel Company, Disney Vacation Club and many other departments.
He is the author of several books, available in both paperback and Kindle versions. You can purchase them via our AllEars.Net Amazon.com store HERE.
-o-o-o-o-o-o-o-o-o-o-o-
Editor's Note: This story/information was accurate when it was published. Please be sure to confirm all current rates, information and other details before planning your trip.