I've Heard that Voice Before — Paul Frees
by
Joan Feder
Feature Article
This article appeared in the May 12, 2020 (#1078) edition of ALL EARS®
Editor's Note: This story/information was accurate when it was published. Please be sure to confirm all current rates, information and other details before planning your trip.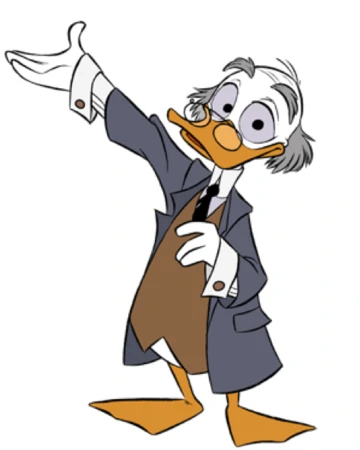 I've Heard that Voice Before: Paul Frees
Ever heard of Paul Frees? You may not know the name, but I guarantee you know the voice. If you have watched old cartoons, classic films, or been to a Disney theme park, you know his work. His credits include more than 300 movies and television shows, not to mention countless advertisements. Let's take a closer look at Paul Frees who was known as "the man of a thousand voices."
Born in Chicago on June 22, 1920, Paul's birth name was Solomon Hersh Frees. By the late 1930s, he changed his name for the first time. He performed in vaudeville as comedian and impressionist Buddy Green. By 1942, he was known as Paul Frees, and began to work in radio.
Frees was just hitting his stride when he was drafted into the Army to fight in World War II. He was wounded in action on D-Day at Normandy in 1944. He was sent back to the states and spent a year recuperating.
Paul's first career choice after the war was to become a painter. He used the GI Bill to attend the Chouinard Art Institute. Unfortunately, his wife became ill. Frees was forced to drop out of school and returned to working in radio. His four-octave voice was well suited to this career and it wasn't long before he was in high demand.
In the late 1940s, Frees appeared on many radio programs. He also had several shows of his own. In The Player, a syndicated anthology series, he was the narrator and singlehandedly played all of the characters! He soon expanded his horizons and went to work in television and the movies.
In his first projects for Disney, Paul Frees was used mostly as a narrator. His television projects included The Nine Lives of Elfego Baca, Moochie of Pop Warner Football, and Tales of Texas John Slaughter. He also narrated theatrical films like The Absent-Minded Professor and The Monkey's Uncle.
It was an animated character, though, that Frees performed most frequently for Disney. He was the voice behind Donald's uncle, Ludwig Von Drake. The Professor's debut on September 24, 1961, was the very first episode of the newly retitled Walt Disney's Wonderful World of Color. The show that night included Donald Duck in Mathmagic Land, narrated by none other than Paul Frees. But it was Ludwig Von Drake that was the big hit. He was a frequent host on the series, appearing in 18 episodes all together.
Disney used Frees' voice in several theme park attractions. He narrated the original pre-show for Great Moments with Mr. Lincoln at the 1964-65 New York World's Fair. It was later duplicated for Disneyland where it ran until January 1, 1973. Frees also did the narration for Disneyland's Adventure Thru Inner Space, which was in Tomorrowland from August 5, 1967, until it closed on September 2, 1985.
Paul played several roles in the original versions of the Pirates of the Caribbean attraction. For many years, he was the auctioneer ("shift yer cargo, dearie") in the infamous Redhead scene. He remains the ominous voice that promises "dead men tell no tales." Frees is also one of the imprisoned buccaneers who is trying to get the keys from the jailhouse dog.
Another Disney attraction is home to one of Frees' most memorable characters. It was 1969, when he first welcomed foolish mortals as the Ghost Host at Disneyland's Haunted Mansion. He is still the ghoulish guide "into the boundless realm of the supernatural" in both California and Florida today.
In addition to his career with Disney, Frees worked with many other major animation studios, including Jay Ward, MGM, UPA, Hanna-Barbera and the Walter Lantz Studio. He also did voices for Filmation, DePatie-Freleng, and Rankin-Bass Productions.
Some of his most familiar voices were done for Jay Ward. Frees was Boris Badenov on The Bullwinkle Show, Inspector Fenwick on The Dudley Do-Right Show, and Fred In Super Chicken. He also played characters on Tom Slick and George of the Jungle, and narrated Hoppity Hooper.
Frees played Morocco Mole on The Secret Squirrel Show for Hanna-Barbera. He voiced Barney Bear for MGM. He also portrayed both George Harrison and John Lennon on The Beatles cartoon series. Other performances included Rankin-Bass holiday classics like Santa Claus in Frosty the Snowman, and the Burgermeister Meisterburger in Santa Claus is Comin' to Town.
Paul did more than his share of advertisements as well. He was the first voice of the Pillsbury Doughboy. He was one of the actors who portrayed Toucan Sam for Kellogg's Froot Loops. Frees played Count Chocula's pal Boo-Berry and was The Farmer who appeared with the Jolly Green Giant.
Frees also did a lot of voice work for live action programming. He narrated movies such as The Manchurian Candidate. He spoke for the "talking rings" in The Time Machine. On television, he narrated the series The Naked City for five years. He was the never-seen billionaire, John Beresford Tipton, on The Millionaire. And he played KITT's rival KARR on Knight Rider.
Occasionally, Frees also appeared in front of the camera. His acting roles were extremely varied as well. He played Dr. J.W. Galvin, the psychiatrist in Disney's The Shaggy Dog. He was a gangster in the noir film, Suddenly, which starred Sterling Hayden and Frank Sinatra. Frees was the reporter at the beginning of the sci-fi classic, War of the Worlds. He even portrayed a death-row priest in A Place in the Sun, with Elizabeth Taylor and Montgomery Clift.
In addition to playing characters himself, Frees often rerecorded lines for other actors. His voice was used to replace dialogue that was no good due to everything from unintelligible accents to audio flaws. For example, his work replaced the heavily accented English of Japanese actors in both Tora! Tora! Tora! and Midway. Paul redid the vocals for many roles in Spartacus, including the soldier demanding that the slaves reveal Kirk Douglas' identity.
Sometimes Frees did more than fill in, he dubbed a role in its entirety. In Disney's The Ugly Dachshund, the original actor, Richard Wessel, died after the movie was filmed but before it was finished. Paul stepped in and re-voiced the entire part of Eddie the garbage man.
Frees also dubbed dialogue for some of the most famous names in Hollywood. Humphrey Bogart was already ill with esophageal cancer when he made his final film, The Harder They Fall. As a result, his voice was too soft in many takes. Paul Frees stepped in and rerecorded the needed lines. He also performed much of Tony Curtis' falsetto dialogue, as his alter ego Josephine, in Billy Wilder's Some Like it Hot.
Paul Frees died on November 2, 1986, in Tiburon, California. He was 66 years old.
Frees' legacy lives on. He was posthumously named a Disney Legend in 2006.
More recently, his likeness was used for one of the singing busts in the movie version of The Haunted Mansion. Some of his dialogue from the Pirates' attraction was included in the movie, Pirates of the Caribbean: At World's End (after the Hai Peng goes over the waterfall). In 2015, Frees became yet another character in Disneyland's Haunted Mansion, when Imagineers gave the Hatbox Ghost his devilish laugh.
Perhaps the most fitting tribute, however, can be found at Disney World's Haunted Mansion. There you can find his honorary epitaph in the interactive queue. It reads "Farewell Forever. Mister Frees, Your Voice Will Carry On The Breeze."